Tattu
Ok, we've been teasing you with this for ages now, but following a bit of confusion with the venue (more on that later) the Manchester restaurant is finally due to start dishing out the dim sum and Chinese fine-dining from East Parade's Minerva House in the coming months.
When? A vague "Spring 2017"

---
Chida Cantina
Before you've even had chance to miss Sandinista (Oh yeah by the way, Sandinista closed down over new years…) - Chida Cantina is sliding into the old plot at 5 Cross Belgrave Street to help fill the gap in your life.
A colloquialism meaning "cool", "friendly", "fantastic" and just about every other positive adjective you can think of, Chida is an informal taqueria and Mexican restaurant - along the lines of London's Breddos and Guerrilla tacos - by Leeds premium-spirit veteran Robert Jupp - so expect the finest tequilas and mezcals to go with your pibil and carnitas tacos.
When? February
---
The Ivy
Yeah, The Ivy - you might have heard of it. Rather than announcing the new venture via a boring old press release, the 100-year veteran of the London dining scene got Kylie Minogue to wish Leeds a Happy New Year after a sultry rendition of "Santa Baby" on a cryptic video posted to the restaurant's Facebook page.
Whether this means we'll be getting The Ivy the restaurant, The Ivy the club, an incarnation of Sexy Fish - one of the most talked-about London restaurants of 2016 - or something entirely new remains to be seen, but this is one to get very excited about.
When? Ask Kylie.
---
Laynes Espresso
Not entirely new, but an extension of their original New Station Street espresso bar. Taking over the plot next door means twice as many flat whites, half as many steamed-up windows to stop you people-watching, and hopefully more room for developing their food offerings.
When? Mid-January
---
Manahatta
No wonder it's taking Tattu so long to open; a couple of months after they announced plans to move into Minerva House, Arc Inspirations decided that was going to the the venue for the first expansion of their cocktail concept Manahatta.
We can picture them both now, pushing each other out of the doorway to try and get in there first and stake their claim to the building...
When? "2017" - but if they don't start playing nice we're gonna have to come down there and bang their heads together.
---
Grade-II Listed Cocktail Bar
Catchy name, right? Don't worry, it's a working title. As we announced last month, male model and mixologist Manachain Monoghan of Buxton's Monk cocktail bar has been granted permission to open a bar in the South Parade venue.
Not much has been announced yet, but if his current gaff's any indication, it's going to be a serious contender to Leeds' cocktail crown.
When? Give 'em chance, do you know how much paperwork's involved with listed buildings?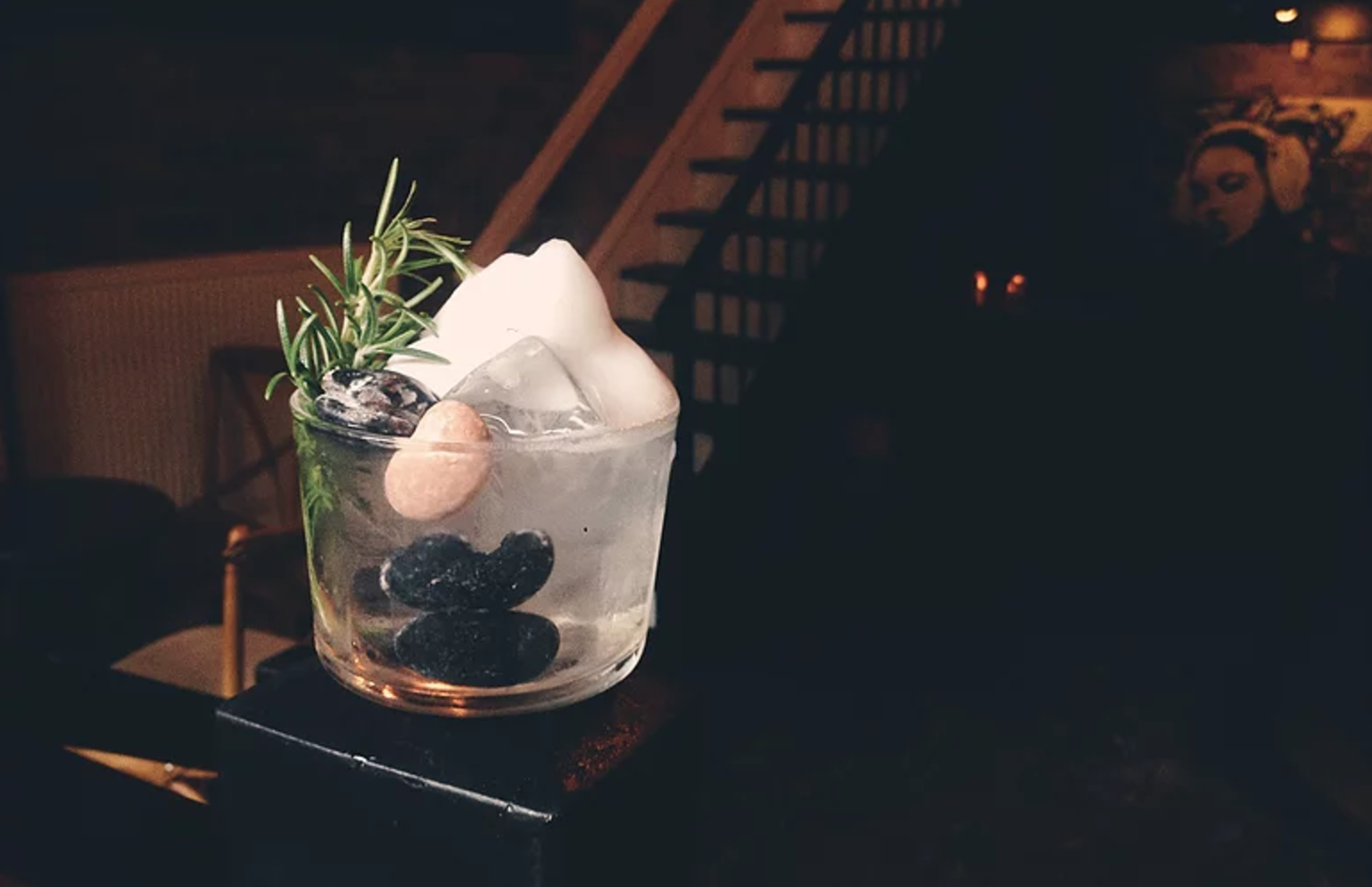 ---
Ten Bar
We do like a strong concept, and Ten Bar's is unmistakable. Ten gins, ten vodkas, ten rums, ten craft beers, and ten cocktails, set over - you guessed it - three floors. Your legs will thank them for it.
When? Early 2017
---
Milo
If you thought partying until the early hours occasionally leaves you looking a bit worse for wear, imagine doing it every night. Milo's currently closed for refurbishment, but rather than just a lick of paint, you can expect some serious changes when it opens up again in the coming weeks, which will bring the venue in line with recent improvements to its booze and live entertainment offerings, while retaining its last-of-a-dying-breed dive bar charm.
When? February
---
Fat Hippo
It's been a long time since the words "New Burger Restaurant" was enough to elicit and eye-roll, let alone a twinge in your knickers, but Fat Hippo might just be capable.
Hailing from Newcastle - where they enjoy popularity somewhere between not wearing a jacket in the winter and Alan Shearer - their name and juices became present on Leeds' burger fans lips and beards after winning 2015s Battle of The Burgers contest at Canal Mills, and went down a storm at Trinity Kitchen.
When? Early 2017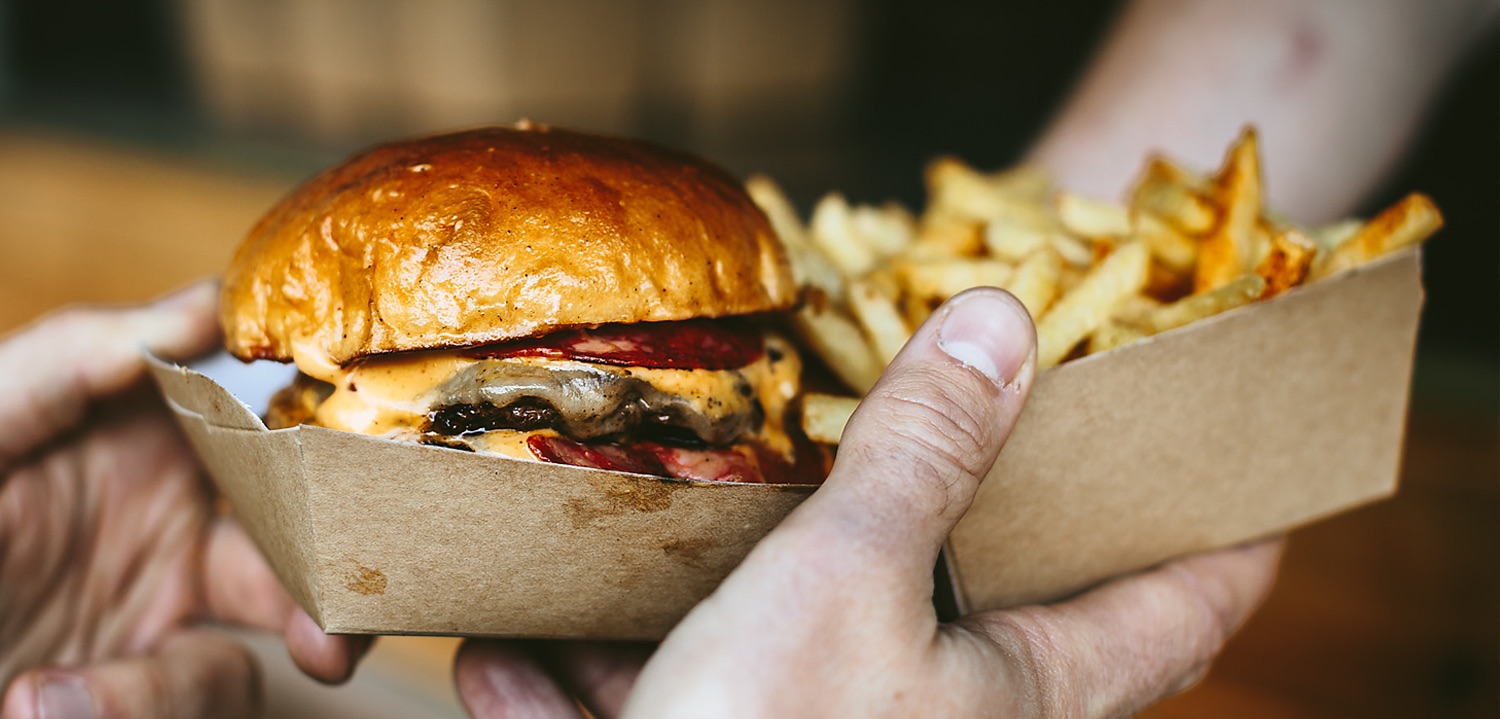 ---
Marco's New York Italian
Leeds' prodigal son and stock-cube aficionado Marco Pierre White's American/Italian bistro was billed to open in the Ibis Styles hotel in December of 2016, before being pushed back to this year.
Hopefully it doesn't go the same way as his never-materialising restaurant in Queens Hotel back in the 1990s - where else would we be able to get dishes like "Pizza Americano" or hickory-smoked baby back ribs?
When? Spring
---
D&D at Victoria Gate
Also known as the company behind Trinity's Crafthouse and Angelica, upscale restaurant group D&D were among the first names get on board with Victoria Gate. Their as-yet-unnamed rooftop restaurant is due to open in the next few months.
When? Spring
---
Ham & Friends
After testing the water in December, Friends of Ham's win bar/raclette bar/deli/event space/wine shop hybrid in The Grand Arcade is due to open permanently in the coming months. Based on what we saw (read: ate & drank) in December, it's going to be a big hit.
When? February/March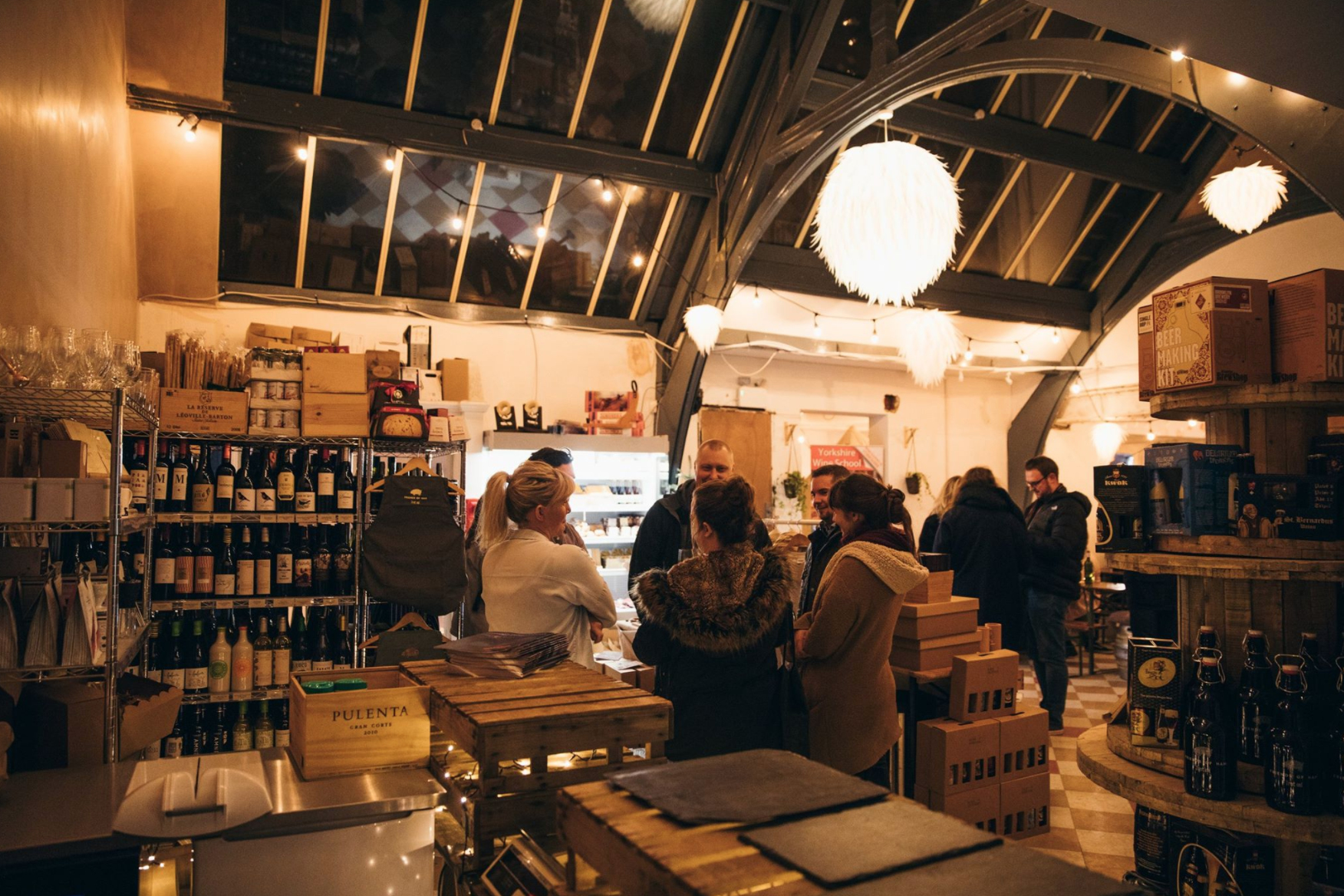 Credit: Tom Joy
---
George's Great British Kitchen
Opening up on Headrow where Ark clothing used to be, George's menu features "Good old classics" from the golden age of British cuisine; after rationing finished, but before johnny foreigner started coming over here and challenging the National palate with bizarre things like "flavour". Look forward to fish and chips, "steamed leak puddin'", and katsu chicken goujons. Hang on...
When? Spring
---
The Doghouse & Paula's Record Store
The people responsible for bringing some Manhattan-cool to Brewery Place with 212 bar are coming to Kirkgate in 2017 - making that...Leeds' version of Williamsburg? We'll take that.
The Doghouse is laid back, shellfish-focused cafe bar with resident DJs, which also serves as a meeting space, pop-up shop, gallery, and retro arcade.
Upstairs at Paula's you can pick up new and old house, techno, disco and world music records, as well as guest collections every two months, and weekly in-store DJ sets.
When? Early 2017
---
Convive
Set in the grounds of the gorgeous Weetwood Hall, former Flying Pizza boss Martin Pickles heads up the new £2million high-end Mediterranean restaurant. Expectations are high, as Pickles has declared it the "most exciting restaurant Leeds will have seen in many years".
When? February
---
The Dockyard
Another one that seems to have been in development for ages, this craft beer bar with two locations in Manchester is opening up on Merrion Way, giving the pre and post-Arena crowd an alternative to the Stick or Twist Wetherspoons.
When? Early 2017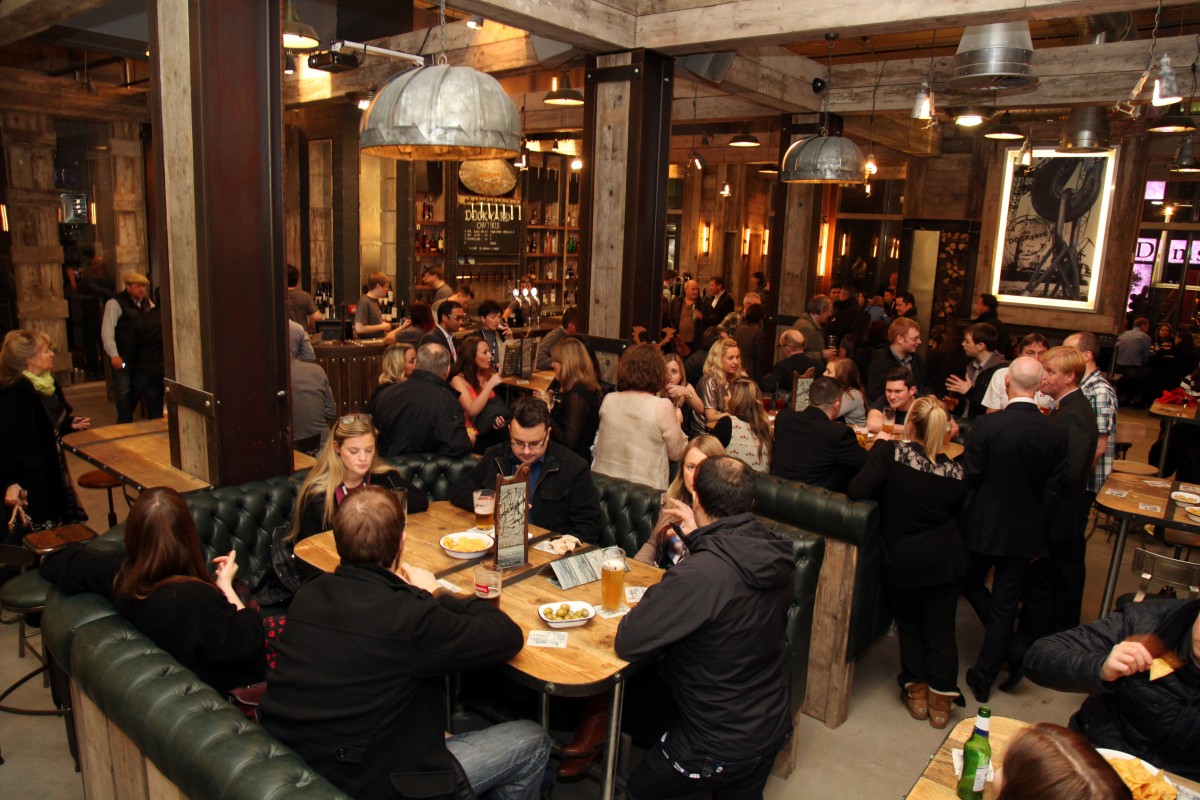 ---
Bengal Brasserie
As reported in November, the Yorkshire curry institution will be opening a 120-cover Indian restaurant in the Merrion Centre in the coming months. Making it the sixth new brand to join the development in the past year, and the second new curry house to open in the City Centre since December - following the new Cat's Pyjamas opening on Headrow just before Christmas.
When? Spring
---
Buca di Pizza
Buca have been busy with two new developments - the first a new restaurant on Stainbeck Lane which formerly housed The Manor, and secondly, a new cafe extension. D.O.C will serve espresso and light lunches throughout the day, and transform into a prosecco bar in the evening, all from the former corner shop upstairs from their flagship Wellington Street restaurant.
When? Spring
---
Chop'd
Also serving the Wellington street lunchtime rush is Chop'd, the London-via-Manchester cafe and takeaway, offering nutritious Pret-style salads, wraps, stews, and "protein packs"
When? January
---
Cosy Club
They might have their work set out for them turning the old Next Clearance store on Albion Street into anything resembling "cosy", but with 18 venues across the country, Cosy Club know what they're doing. Expect a varied menu of pub-style food in a shabby-chic setting.
When? Early 2017
---
Chilango
Leeds has more build-your-own-burrito places than you can shake a Leo "Bitch I know guac is extra" meme at, but Chilango comes highly recommended from the likes of Zagat (No. 1 Mexican restaurant in London), Time Out (Best Burritos in London), and Condé Nast Traveller (#4 chain restaurant in the world) - so be polite when they ask if you want guacamole, you don't want to be refused service.
When? Early 2017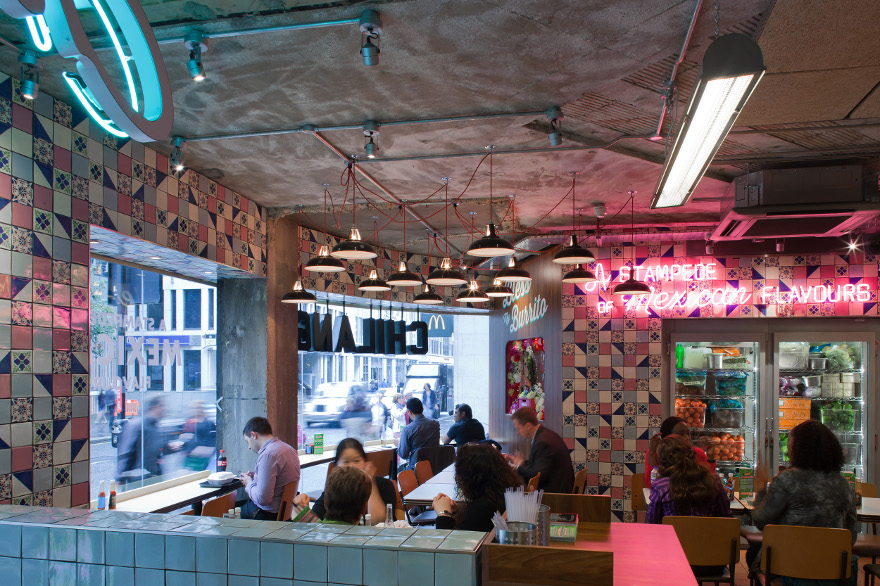 ---
V at Victoria Gate Casino
Expecting good food at a casino is like expecting sound investment opportunities at...well, a casino. Victoria Gate's new super casino promises "informal brasserie style setting with a menu that showcases the best produce from across Yorkshire along with a top quality wine list." though. Make your own "the chips are down" jokes.
When? Thursday 26 January