SHE may not be one for posting pictures of her dinner on Instagram, but Her Majesty The Queen can be sure they would be getting plenty of "likes" if she got her phone out and started hashtagging from one of those slap-up state banquets.
Sadly those chicken-in-the basket moments aren't usually documented - unless you are in Liverpool, where details and images have emerged of the sort of thing the city serves up to a sovereign.
And nothing much has changed in 130 years.
Yesterday Queen Elizabeth and HRH The Duke of Edinburgh were in town to visit the International Festival for Business 2016 and to officially open the the Exhibition Centre Liverpool, Alder Hey Children's Hospital and the Pullman hotel.
Hungry work for a ninetysomething.
However nobody was going to take any chances with the menu when she stopped for a breather at Liverpool Town Hall. Instead, the formal reception lunch it took its cue from a classic served in the exact same place, to Queen Victoria, in 1886, just 40 years before the present monarch was born.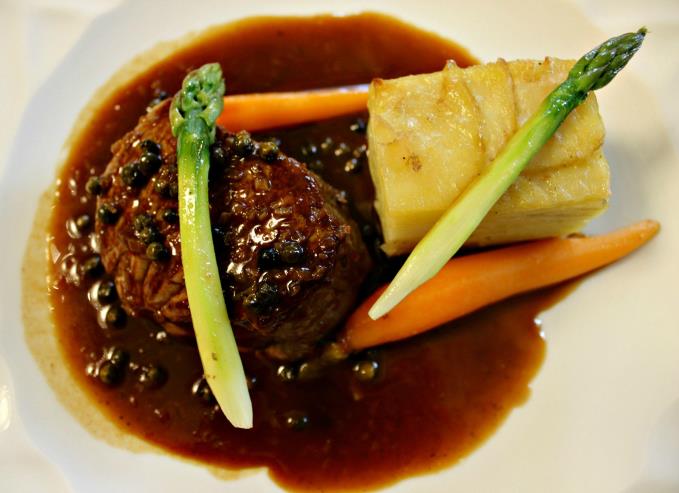 Grub up: Fillet of Mawdsley beef
Local firm Carrington Caterers came up with the three-courser which was adapted from the design used for the banquet in Liverpool Town Hall for Queen Victoria on Tuesday, May 11 1886.
The meal comprised a main course of Fillet of Mawdesley beef served with peppercorn and Cognac sauce, asparagus and gratin dauphinois.
For dessert, guests were treated to Apple Tart with English Custard and Vanilla Bean Ice Cream followed by Petit Fours.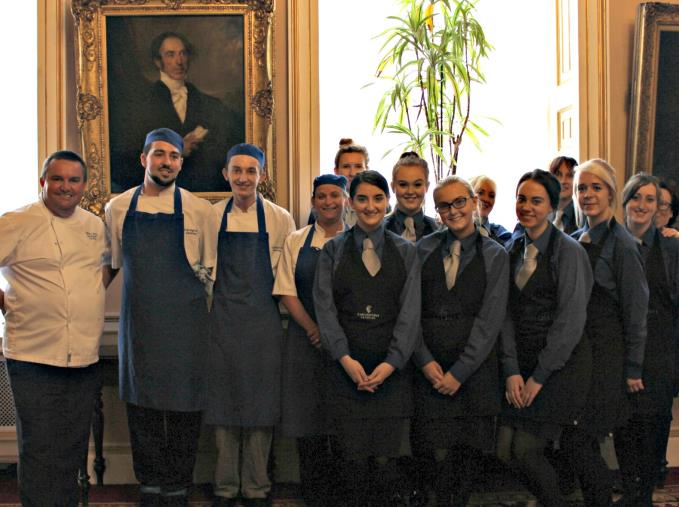 The Carrington Catering team who made the Queen's lunch
Director of Carringtons Catering and Masterchef of Great Britain Darren Wynn said: "The team and I are so proud to have hosted a lunch at Liverpool Town Hall that saw both Her Majesty and His Royal Highness in attendance. What better venue to host the occasion than in Liverpool Town Hall, where there is even a portrait of the Queen by Sir Edward Halliday hanging above the main staircase.
"Although we have catered to a number of high calibre figures in the past including Royals, catering for Her Majesty is certainly a most honourable experience for us and we are thrilled to say that the lunch was thoroughly enjoyed."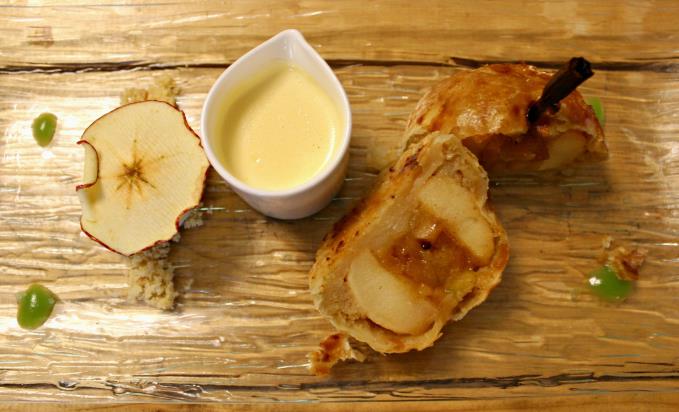 Bradley apple and cinnamon tart
The firm has struck up a multitude of prominent affiliations with various high-profile venues across Liverpool and Wirral including Liverpool Town Hall, The Floral Pavilion and The Great Hall at Mains. Carringtons Catering is also one of the preferred caterers of Sefton Park Palm House and St George's Hall.
Director Helen Wynn added: "As a team that has gained a reputation for providing a first class dining experience, it offers a real sense of pride and achievement to have catered for Her Majesty during the notable occasion.
"Having been in the industry for more than three decades now, it's fantastic to cater for such a broad spectrum of occasions, as not only does this build on our client base, our portfolio of imaginative dishes are ever evolving."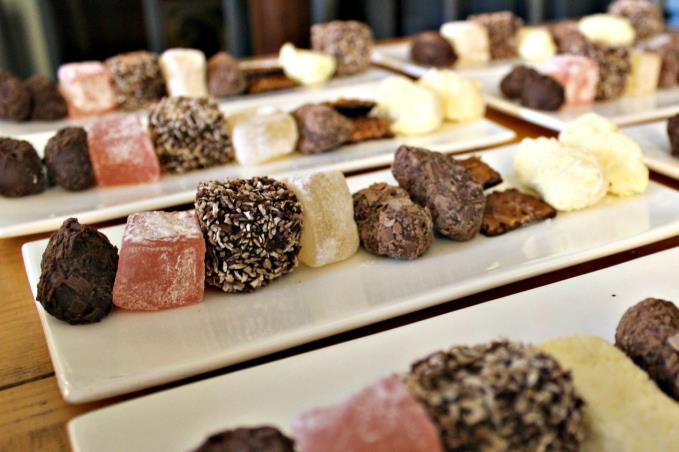 Petit fours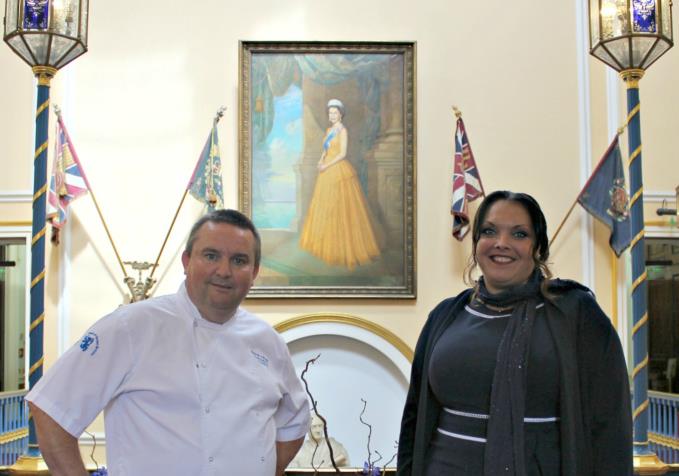 Masterchef Darren Wynn, The Queen and Carrington Director Helen Wynn