IF you find yourself hungry around Hope Street, odds are you'll end up filling the pockets of the Manning brothers one way or another.
Not for nothing is this bit of the city known as Manning Town; Gary and Colin's triumvirate of restaurants – 60 Hope Street, The Quarter and HoSt – being all within a scone's throw of each other, although that pun only works if you're posh.
If you are – posh, that is – there's a decent chance you have eaten at 60 Hope Street, the siblings' first venture and, after 14 years, starry enough to refer to itself simply as "60"; rather like Adele, only more La-de-da (her close anagrammatical cousin).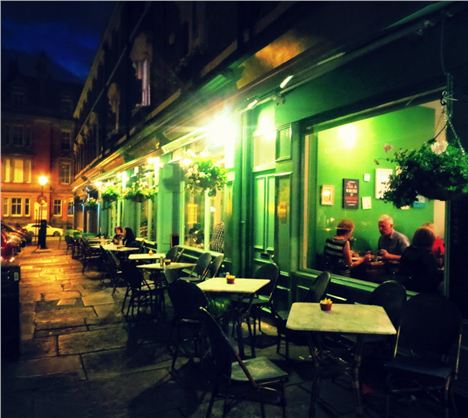 Pics by Angie Sammons
At 60, the waiter places your napkin whether you want him to or not, an experience which in real life you will only regularly encounter if you are a small child or a baronet, or both. Call me old fashioned, but I like to decide what's going to sit on my lap.
The basement bistro at 60 is a looser affair, but nothing like as much as The Quarter where even the standard lamp I faced all evening felt no obligation to stand up straight; an attitude entirely in keeping with the mood but which triggered a severe attack of OCD and I spent the night fighting the urge to put it right.
What we didn't expect, in the unbuttoned atomosphere of an "Italian inspired" all-day cafe-cum-restaurant, was anything like fine dining. Yet there it was; not the stiff-necked snobbery that requires you must put on a tie before proceeding to eat the glands of a dead cow's pancreas; just good food, prepared with precision and finesse, and presented in a way that makes you want to take its picture (we did).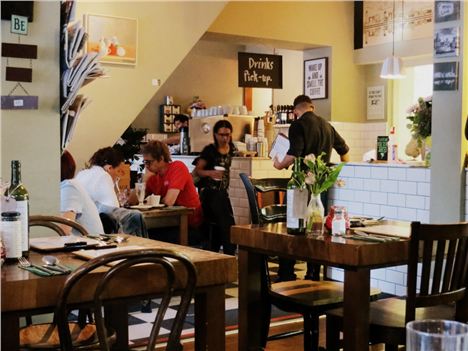 The Quarter's location – on picture postcard Georgian cobbled Falkner Street – is as idyllic as the city centre provides, unless you are crossing the road in a wheelchair or high heels, or both. On balmy nights you can sit, al fresco, and watch the whirl go by. On less than balmy nights, you can do the same and they will keep you cosy with blankets and a portable heater.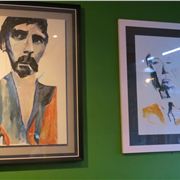 Inside, you find yourself in a Tuscan kitchen; walls the colour of olive groves, stripped floors, fresh freesias on the table, all very nice. But take a trip to the toilet (spick and span no sick in the pan) and you discover this is not one space, but four or five, each with its own personality: one room all refectory tables and benches among a mass of greenery – some of it real, some not – hung, drawn and watered.
Once the preserve of wannabe bohemians, tonight's diners include a couple of students, an office party, a dad and lad, and a girls' night out, all of whom lend an agreeable air of democracy.
Ah, but never mind that we can vote, Britain struggles with democracy, a point embodied by our informative waiter who found himself calling me "mate" one minute, "sir" the next. "Mate" too familiar, "sir" too formal, we lack a form of address that can comfortably be applied to anybody, whatever their station, an Anglo-Saxon equivalent of "monsieur", the young man's dilemma being a direct consequence of a class-saturated society with the Queen at its head, but that's how you want it, so you're stuck with it.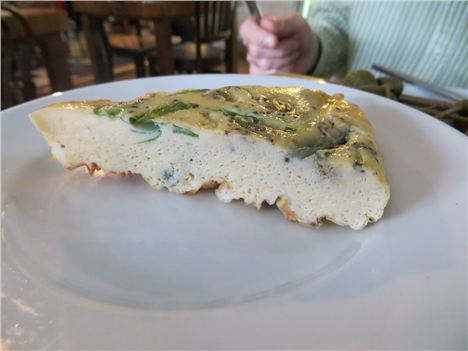 'The omeletty thing'
And lest anyone think of berating the waiter for his choices of greeting, don't; the young man in question enhanced our experience no end with a rare blend of unaffected charm and knowledge of his subject.
A knowledge he had digested better than one colleague who, when asked about a missing slice of tortilla, enquired: "Oh, you mean the omelettey thing?" That said, other than an occasional concern that the small staff was stretched perilously close to snapping point, the service was mostly excellent.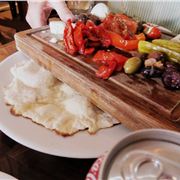 Same goes for the food, starting with a vegetarian (sharing) board (£8.95) with all manner of treats, like slow-roasted peppers, good olives, darkly spiced onions, rather more caper berries than I require for a single lifetime, and bloody lovely flatbread.
If you can do flatbread, you can do pizza, and so it proved, and they are rightly famous for them. The base thin as a post-Osborne benefit claimant's wallet, with a texture that fulfils the Hugh Fearnley-Whittingstall criteria of crisp and chewy at the same time. Only the choice of topping was unfortunate, the Smokey Joe (£8.95), chicken breast, bacon and red onion, featured a barbecue sauce that smacked of the bottle and was liberally spattered across the crust like the scene of an especially grisly crime. The Texas chain-store massacre.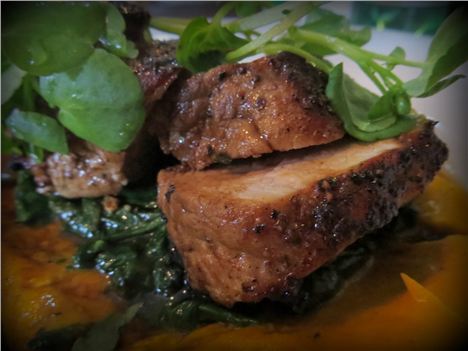 Then slabs of thyme and honey marinated pork loin, moist, sweet and tender, with half a roasted apple, the purest carrot puree, and a reduction holding the riches of the roasting tin. Comforting, luxurious, beautifully turned out, it was an edible version of a cashmere coat and, at £13.95, fine food at bistro prices.
And precision-cooked fillet of plaice (£12.95) with shredded leeks and a tomato fondue, with more, extra fine crisped wisps of leek providing a pleasing garnish. The plaice came skinned and rolled up, which added a meaty substance to this most delicate of fishes. If dill potatoes could have had more flavour, it's a minor complaint.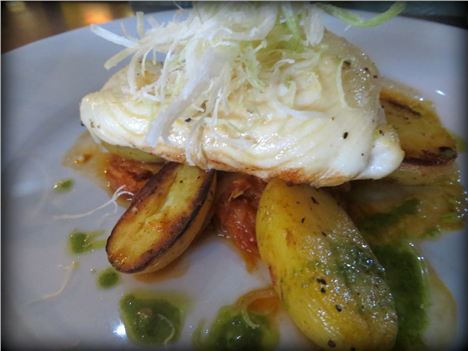 A side of buttered greens were a joy – asparagus, green beans, long tender stalks of broccoli and more tasted like they had been harvested that morning.
They wear their tarts on their sleeves: Paris-Brest (£3.99), a chocolate-topped cream-filled feat of construction marred only by the presence of tinned peaches (if you're going to all that trouble, why would you not use fresh?), a white chocolate and raspberry tart (£3.99) carpeted in fruit, and rocky road (£3.25), a hymn to gelatin, All Mallows.
So, in a city with more quarters than an arithmetician's blackboard, is The Quarter worth a trip? Not half.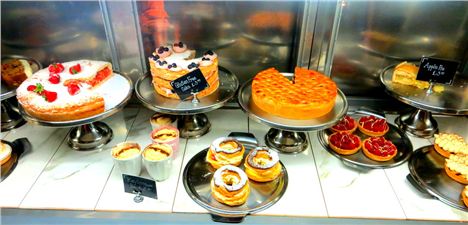 ---
ALL SCORED CONFIDENTIAL REVIEWS ARE IMPARTIAL. Critics dine unannounced and the company picks up the bill
Rating:

16.5/20

Breakdown:

Food 7.5/10
Service 4/5
Ambience 5/5

Address:

The Quarter
7-10 Falkner Street,
Liverpool, L8 &PU
0151 707 1965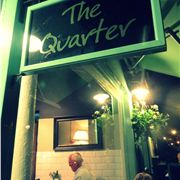 Venues are rated against the best examples of their kind: fine dining against the best fine dining, cafes against other cafes etc. Following on from this the scores represent:
1-5: Straight in the dog bowl
6-9: Get the chippy
10-11: It's an emergency
12-13: If you happen to be passing
14-15: Worth a trip out
16-17: Very good to exceptional
18-20: As good as it gets