IN some parts of Liverpool, A Stroke of Tango is generally understood to be the result of an accident at the spray tanning shop.
In Exchange Flags, for one night only next weekend, it is something else entirely.
The new owners of the huge square behind the Town Hall, promised to fill it with more than tumbleweed when they took it over earlier this year - namely an open air theatre and myriad cultural events.
But getting in first is Fazenda Bar & Grill. It has teamed up with Manchester Camerata and Chandon wines to bring an evening of music, art and a fine glug or two to Liverpool next Saturday (June 20).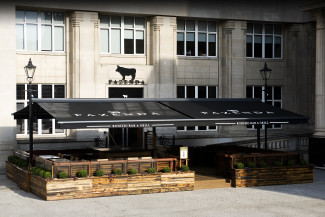 A Stroke of Tango will feature a performance from the Camerata's award winning volinist Caroline Pether and cellist Simon Turner as Fazenda spills out into the main square of Exchange Flags for the day with a pop-up bar and outdoor seating area, designed, they say, to give the event a festival feel.
And there is more: Argentine painter Hernan Ricaldoni will perform a live art show, creating a painting inspired by the music - classics by Paganini and Piazzolla up to Eric Clapton.
Fazenda is considered one of the frontrunners in the city's rodizio category of restaurants, boasting 15 different grilled joints of meat, cooked 'churrascaria'- style ('from the barbecue').
Expect some fine Argentinian sparkling wines from Chandon and a special new cocktail for the occasion.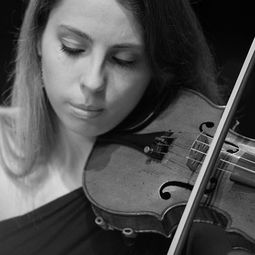 Caroline Pether
Bob Riley, chief executive of Manchester Camerata said, "This is going to be an amazing event, where we are delighted to showcase two of our hugely talented musicians to what we hope will be a packed Liverpool audience."
Fazenda boss Tomas Maunier added: "We are thrilled to be the venue for such a wonderfully cultural event. Our partnership with Manchester Camerata has been created for days like this, when we can organise events that showcase the best of what we both have to offer."
*A Stroke of Tango, Fazenda Bar and Grill, Horton House, Exchange Flags, Liverpool, Saturday, June 20. Doors will open at 5.30pm for a performance which will run from 6pm - 7.30pm. 0151 227 2733.