IT takes a lot to get an outstanding score from our team of restaurant critics at Liverpool Confidential.
You should see the kipper on them sometimes: they sniff, they grimace. And like some self-appointed saviours they feel the pain of the world and the sins of the chefs - just so you don't have to.
In Liverpool Confidential's 10 years we've eaten at practically every restaurant in Liverpool and in most of the decent ones beyond. There have been rhapsodies of joy and dreadful dinners taken home and tipped into the dog's bowl the same night. Shh, don't tell the RSPCA.
However in 2016 only two of the places we visited anonymously managed to rate "very good to exceptional" - Bistrot Verite and Gracias. Just one - Ellington's (main picture, top) - was "as good as it gets". It's worth noting that all three were in the suburbs.
Despite that, the year has seen the food and drink scene explode in Liverpool - the city that's become the new till-ringing jam for the chains, the concepts and the cocktail merchants.
The choice is bewildering, and if eating out is something you only do on high days and holidays, you can easily go wrong.
Or very right.
Here in order of score ranking we bring you the highs, the lows - and the mostly fair to middling moments - of our restaurant reviewing year in 2016, brought to you by Gerry Corner (AKA AA Grill, now retired), Deanna Thomas, Angie Sammons, Lucy Tomlinson, Neil Sowerby and Christina McDermott.
OUR 2016 TOP THREE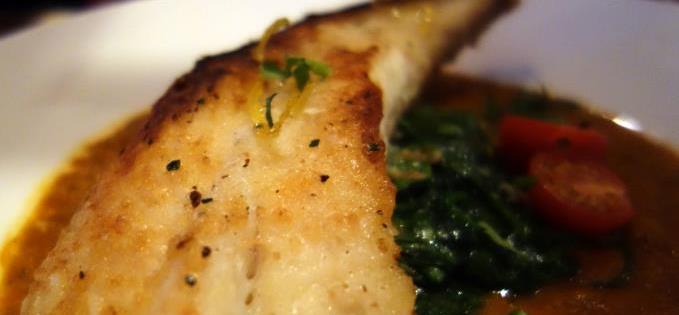 1: Ellington's, Liverpool Road, Crosby: 18/20
"This is a neighbourhood restaurant that would hold its own in any city centre; the residents of Crosby and Waterloo are fortunate to have it on their doorsteps."
Read the whole review here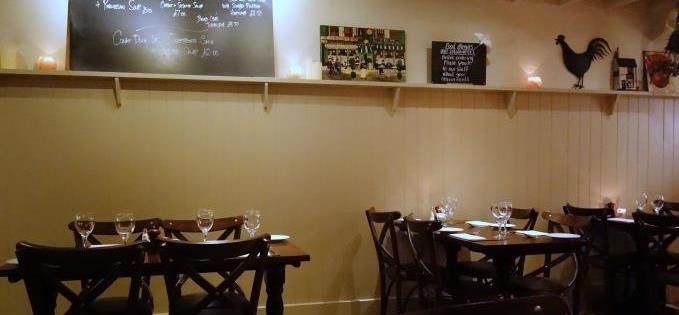 2: Bistrot Verite, Liverpool Road, Birkdale: 17/20
"French bistro fare to its asparagus tips and truffle mayonnaise, Verite's food is a carnival of colour and texture."
*Read the whole review here



3: Gracias, Church Road, L15: 16.5/20
"Lamb with mustard sauce and a battered asparagus spear is a standout dish; the meat, sweet and melting, has been tenderised all day in the oven with oil and garlic, formed into a terrine then seared on one side for a caramelised finish."
Read the whole review here
THE BEST OF THE REST



Fun setting at Finca

Finca, New Bird Street: 15/20
"Cubano comes stuffed with well-marinated Mojo pork shoulder and some gorgeous glazed gammon. Emmenthal, sharp mustard and pickled cucumbers complete my favourite ham and cheese toastie of the year."
*Read the whole review here
Grilla, Hardman Street: 15/20
"We'd all actually quite fallen for the Greek famers' sausages, densely packed with lean, well cured meat and scattered with the sort of oregano found growing wild on Mediterranean roadsides."
Read the whole review here
Chamber 36, Berry Street: 15/20
"It became increasingly obvious that we should, for the purposes of both veracity and greed, tuck in to as many of the 18 dishes as possible. And some we did twice."
*Read the whole review here
Cheese & Co, Derby Square: 15/20
"It's good to have a place to eat in or take away of this quality. Still, in these days of the craft beer revolution, it would be great to see a terrific bottled beer range."
Read the whole review here
Xiringuito, Mann Street: 15/20
"Xiringuito is a restaurant for those of us who like their beef tartare'd, their eggs gooey and their avocado in ice cream form. It is not for the faint of appetite."
*Read the whole review here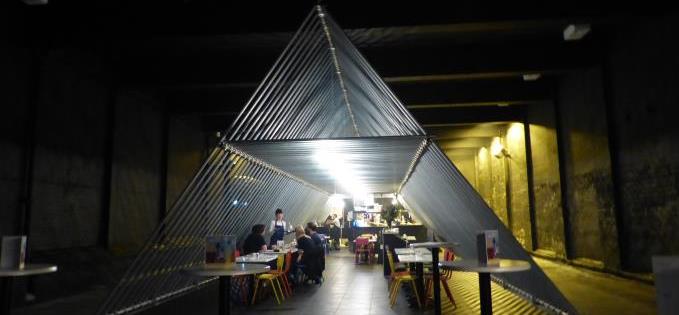 Xiringuito: The trendy Margate pop-up is wintering in the Baltic zone
60 Hope Street: 14.5/20
"Why is there no mention online of the Monday steak night?. Too vulgar? If so, it's a shame because, right now, it might just be the best food offer in town."
*Read the whole review here
Crust, Bold Street: 14.5/20
"The black dough (made by adding charcoal to the flour) pimped it up to the best looking pizza I have ever seen."
Read the whole review here
Medjool, Lark Lane: 14.5/20
"They have cherry-picked a range of the most delicious sharing dishes from across a couple of continents, bringing them back to Lark Lane. It's impossible not to like this place."
*Read the whole review here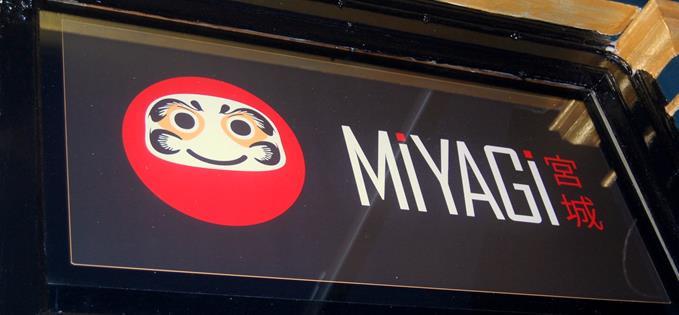 Miyagi, Allerton Road: 14.5/20
"The menu at Mr Miyagi manages to touch on not only Japanese but Korean, Thai, Malaysian and Chinese, as well as rolling in that all-important 'dirty' attitude. What a multi-tasker."
*Read the whole review here
Amalia, Campbell Square: 14/20
"The Sfiziosa virtually leapt off the menu... Cheese was pungent, the capers fat and anchovies were top quality."
*Read the whole review here
Sanskruti, Bixteth Street: 14/20
"Sanskruti's menu definitely contains more hits than misses. It's also remarkably good value for money - a three course meal for two with drinks only cost £56, which is no mean feat in Brexit Britain."
*Read the whole review here
Damas, Renshaw Street 14/20
"There are plenty of tables ready to occupy in Fadi's place of no regrets on Renshaw Street. And with the demand for Arabic food likely to soar, why not take the road less travelled?"
*Read the whole review here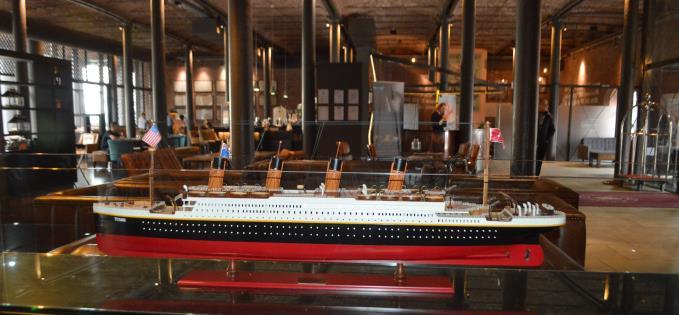 Stanley's Bar & Grill, Titanic Hotel , Regent Road: 14/20
"Rump of Cheshire lamb with harissa, spiced lentils, kale, aubergine and mint was genuinely excellent – which it should be for £25 to be fair."
*Read the whole review here
The Viking, West Kirby: 14/20
"Mushy peas were so overwhelmingly minted our brains couldn't fathom whether to eat them or use them for brushing our teeth."
*Read the whole review here
Ryde, Cains Brewery, Upper Stanhope St: 14/20
"Can you suggest a better place in Liverpool to park your bike? OK, but please don't."
*Read the whole review here
Give Kitchen, Brunswick Dock: 14/20
"It's not perfect but there is enough to please and the list of small and large plates is a work in progress."
*Read the whole review here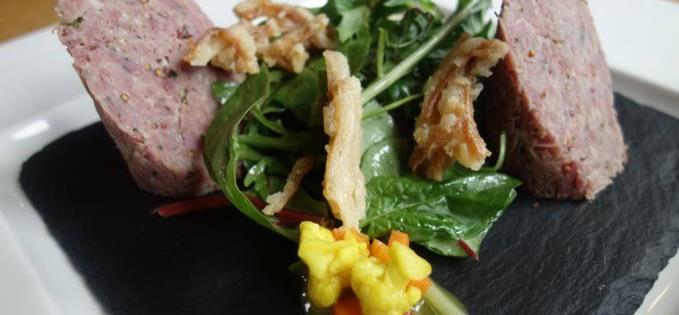 Ham hock at the Blue Mallard in Burscough
Blue Mallard, Burscough: 14/20
"On a sunny day you can sit out on the terrace and watch the barges go by; a similar view is offered by the gents toilet, where, if you are stuck, concentrating on the gently swelling waters ought to do the trick."
*Read the whole review here
Delkery, Victoria Street: 14/20
"It's much too refined to be a greasy spoon but not pretentious enough to be a hipster joint. It's just… comfortable. Cosy. Nice. If it's your local lunch spot then you're in luck indeed."
*Read the whole review here
The Club House, Liverpool One: 14/20
"The serving style has been infantilised, so burgers come on wooden trays and various things arrive in "treasure chests". Children love this sort of thing, but I suspect adults only tolerate it."
*Read the whole review here
Turtle Bay, Victoria Street 14/20
"As for the food – said to be inspired by the beach shacks and street hawkers of the Caribbean – its authenticity is questionable and the delivery a little inconsistent."
*Read the whole review here

The Baltic Social
The Baltic Social, Parliament Street: 13.5/20
"We all independently came to the same conclusion; each of the dishes had at least one ingredient too many."
*Read the whole review here
Ginger Bistro, South Road, Waterloo: 13.5/20
"From the specials board came an entire butchered partridge spread inelegantly, like roadkill. Its provenance (it had come from the sack of a Hightown gamekeeper) was attested to by the unexpected dose of shot in the mouth."
*Read the whole review here
Bill's, Liverpool One: 13/20
"The 10oz ribeye wasn't a bad piece of meat....but having had no time to rest before being plated up, its muscles were tenser than the PM's buttocks when Boris is on the line."
*Read the whole review here

Bastion Bar & Restaurant, Shankly Hotel, Victoria Street: 12/20
"A sneak preview of our meal came courtesy of the carpet under our table. A mini museum within a museum, the floor featured a festival of litter, the remains of meals gone by, the highlight, perhaps, being a grape wearing a cap of furry fungus."
*Read the whole review here
Naked Lunch
Naked Lunch, Smithdown Road: 12/20
"Waitresses wandered around forlornly, trying to figure out where things were meant to be going (a particularly unlucky pair of sausage sandwiches circulated the room five or six time before they gave up and drifted back to the kitchen)."
*Read the whole review here
The Pheasant, Hightown: 12/20
"By the time the family at the next table were served the younger lad was dozing off with his head on his mother's arm."
*Read the whole review here
Wall of Fame, Mathew Street: 11.5/20
"A 'delicious' full breakfast, was nothing of the sort and included a couple of sausages so incinerated that no normal sighted chef could, in all conscience, have allowed them to leave the kitchen."
*Read the whole review here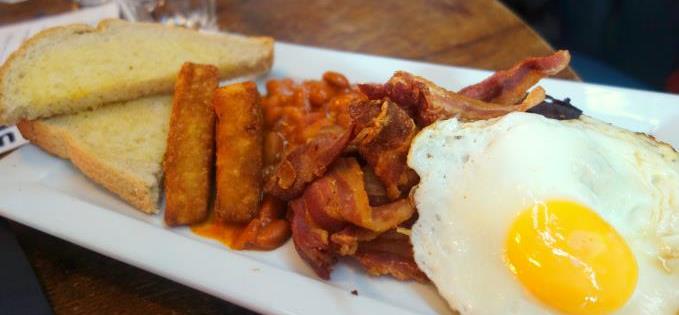 Incinerated sausages at Wall of Fame


Wahaca, College Lane: 11/20
"At one point a man at a neighbouring table proclaimed: "It's cheese on toast!" Quite possibly the whole restaurant was having the same thought."
*Read the whole review here
Chicha, Bold Street: 9/20
"We ordered food. We admired the very orange, very low-lit décor. We sipped some more. We waited. And we waited And. waited. Finally the food arrived, well over an hour after we had taken our seats."
*Read the whole review here
Please note: All scored Confidential reviews are paid for by the company, never the restaurant or a PR outfit. Critics dine unannounced and their opinions are completely independent of any commercial relationships.
Venues are rated against the best examples of their kind: gastropubs against the best gastropubs, takeaways against the best takeaways, etc. On this basis, the scores represent...
1-5: Straight into the dog's bowl; 6-9: Netflix and chill: 10-11: In an emergency; 12-13: If you happen to be passing; 14-15: Worth a trip out; 16-17: Very good to exceptional; 18-20: As good as it gets.