CHEESE Wars? A charcuterie-based local derby around aptly named Derby Square?
Well, you wait all your life for an ambitious match of cheese and wine in central Liverpool and then two come along. Cheese & Co have joined Veeno, turning Castle Street into the Lactic Quarter. Cheese & Co also handpick their own vino from R&H Fine Wines in nearby Queen Avenue.
Veeno at No 46 do start with advantages in the pecking and sipping order. This burgeoning national chain offers wines sourced from the owners' family vineyard in eastern Sicily plus traditional spuntini platters – appetisers perfect for aperitivo hour.
So how does newcomer C&C square up? Rather well, despite a sandwich bar feel to the Derby Square/Castle Street corner site formerly occupied by Challains.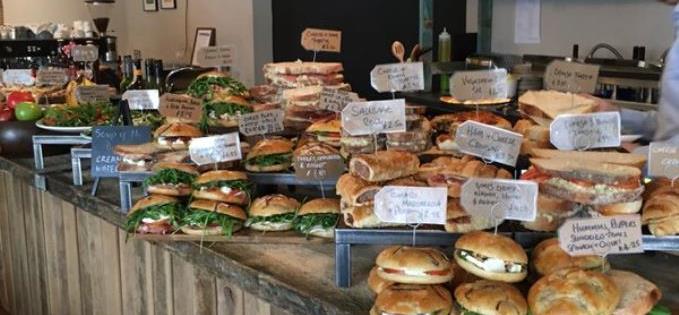 Actually, they do serve a huge variety of sandwiches and salads for an all-day market, but the best use of it looks to be settling in there after work with a decent bottle and a choice of cheeses.
Owner Danny Poole has obviously put a lot of thought into the selection covering most British and French bases and targeting individual producers. Each cheese is marked on the menu as pasteurised, unpasteurised and vegetarian. You sense the influence of serious metropolitan delis and, inevitably, Neal's Yard Dairy.
There's even a cheese board (sic) with staff recommendations chalked up and a sliding scale of prices – starting at £4.95 for one up to £12.50 for four.
I went for four, all of which were in ripely immaculate condition – Trou du Cru, a 'baby' version of French washed rind classic Epoisse, not quite as stinky as the Burgundian archetype; an an unpasteurised Camembert-like Brie de Meaux made by the Dongé family since 1930; a mellow-as-a-buttercup Cornish Blue; an aged Swiss Gruyere, sweet and nutty, from multi-award-winning affineur Walo Von Mühlenen. And, yes, that glorious cheese was the pick.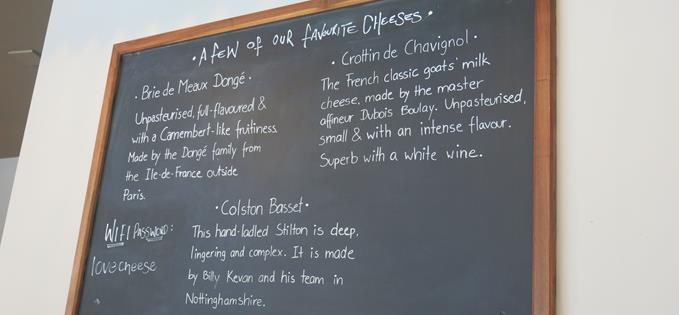 Checking the list later when I was stuffed I also discovered Cheddar and Cheshire envy. Stalwart Westombe and Mrs Appleby's were there.
I was less impressed by the "Rare" French Pinot Noir I picked from the by-the-glass selection (only £4.50 for a 175ml glass, mind). It felt tired on the palate. As compensation I ordered a bottle of Cannonau, that Sardinian flagship red (the grape is more familar to us as Grenache) but they had run out, so I settled for a herby, cherryish Les Ollieux Romanis Corbieres that was fair value at £26.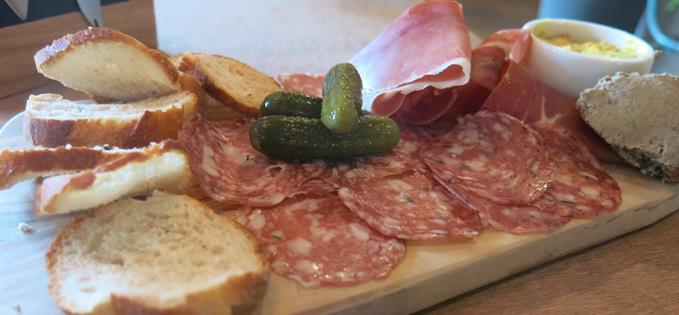 I also ordered a meat board (the small one at £8, the one to share is £15.50). The quality of the salami, a muddy blob of chicken liver pate and leathery Prosciutto fell short, though I liked the accompaniments, toasted crispbreads piccalilli, cornichons and home-made sauerkraut. With the cheese we had also been given grapes, celery, membrillo and gingerbread.
Coffee smelled good and there were cakes courtesy of Gorge'Us Cakes in Spital to complete the deli package.
It's good to have a place to eat in or take away of this quality. Still, in these days of the craft beer revolution, it would be great to see a terrific bottled beer range. That's probably because I prefer an ale/cheese pairing any day. Vedett, Peroni and Innes and Gunn is a dull line-up.
I also like my cafes less workaday in appearance than Cheese & Co, but then Veeno, for all its Italianate pretensions, is hardly a style leader either.
All scored Confidential reviews are paid for by the company, never the restaurant or a PR outfit. Critics dine unannounced and their opinions are completely independent of any commerical relationships.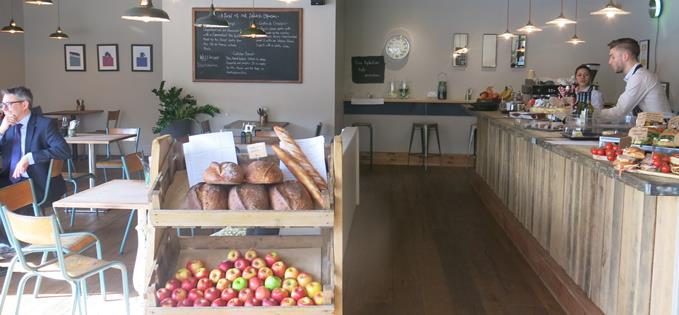 Cheese & Co, 1 Derby Square, Liverpool, L2 9XL. @CheeseCo4
Overall score: 15/20




Food: 7/10 (cheese choice the winner)




Ambience: 4/5 (score draw)




Service: 4/5 (unflustered and kindly)
Venues are rated against the best examples of their kind: gastropubs against the best gastropubs, takeaways against the best takeaways, etc. On this basis, the scores represent...
1-5: Straight into the dog's bowl
6-9: Straight down to the Iceland
10-11: In an emergency
12-13: If you happen to be passing
14-15: Worth a trip out
16-17: Very good to exceptional
18-20: As good as it gets