THE Liverpool International Music Festival, the August Bank Holiday weekender which was set up to replace the Mathew Street Festival, will be moving to July next year, Liverpool City Council revealed today.
The decision to shift the LIMF Summer Jam - the free Sefton Park element of the festival - was made to "maximise its potential", say organisers. Overheads on a non public holiday weekend will be lower, it says, indicating those savings will be invested back in the earlier date. It will now take place from Friday 22 to Sunday 24 July, kickstarting the school summer holidays.
LIMF Curator, Yaw Owusu, said: "LIMF is an established event and people are used to it falling across the Bank Holiday Weekend.
"However, we believe we can better maximise the potential and impact of this event by moving dates - strengthening our position within the wider regional, national and international festival offer.
"The current quality of festivals across the UK is outstanding and LIMF has fortunately managed to improve its offer year on year. We've been really adept at showcasing the likes of Basement Jaxx, Labrinth, Katy B, Damian Marley and Echo and the Bunnymen in the past, alongside some really outstanding new bands and commissioned projects.
"We are focusing on quality, positioning, return on investment and driving visitors to experience our city, so this means the period we host the festival is vital. After looking at various dates, we believe the weekend we have chosen is ideal. What better way is there to kick start the summer holidays?"
LIMF 2015 was the most successful to date, says the council, with over 160,000 people attending the five day event.
Cabinet Member for Culture, Tourism and Events, Councillor Wendy Simon, said: "LIMF has become a staple in Liverpool's events calendar, but as with everything we stage, we always try to improve on it year on year – and we can achieve this with the date change for LIMF.
"Staging an event across a bank holiday means the city is forced to pay a premium for services and infrastructure, so if we can save money on these elements, it means we can invest more in the event itself and make it an even better experience for the tens of thousands of people who enjoy it each year."
LIMF 2016 will focus on the theme of 'Redefinition' and will once again be comprised of LIMF Summer Jam in Sefton Park, the LIMF Commissions and the LIMF Academy.
LIMF 2015: number crunching in the modern media age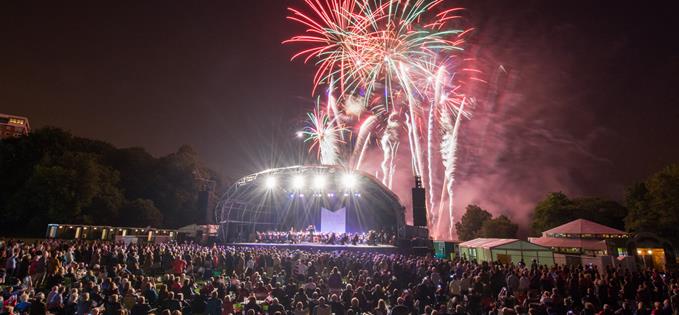 Attended by 160,000 people
LIMF website itself received 940,000 hits
The LIMF App, which gave full line-up details, had 5,850 downloads
The LIMF Twitter account reached 61.8million people
'Likes' on Facebook and Instagram followers doubled compared to 2014
The total value of media coverage the event received was in excess of £11million with an audience reach of more than 85 million