SCOUSE: A COMEDY OF TERRORS | The Dome Grand Central | 17 November - 15 December
Here's one for a leisurely trip down Memory Lane, as Lantern Theatre Productions bring back this iconic comedy - which premiered at Everyman Theatre in 1997, with a cast including Paul Broughton and Vince Pellegrino. Two decades later and a native Liverpudlian cast are performing Scouse for a one-off Christmas run. If you fancy a change from the happy-go-lucky pantos that dominate Christmas season, this darkly funny story of the Liverpool People's Party and its calls for the city to be an independent republic is just the ticket.
Grand Central, 35 Renshaw Street, L1 2SF (7.45pm; tickets from £7 at scousetheplay.co.uk).
WINTER ARTS MARKET | Liverpool Cathedral | Saturday 3 December
Fed up of doing your Christmas present rounds in a soulless shopping centre? Merseyside's largest arts and crafts market has the antidote, with an independent gift-buying experience in the atmospheric surrounds of Liverpool Cathedral. This year promises 200 of the region's best artists and designers, with wares spanning jewellery to textiles and unique homewares. There will also be a vintage fair downstairs in the cathedral concert room and a food fair offering everything from homemade jams and chutneys to chocolate and blended teas.
Liverpool Cathedral, St James' Mount, L1 7AZ (10am-7pm; £2 (free for under 16).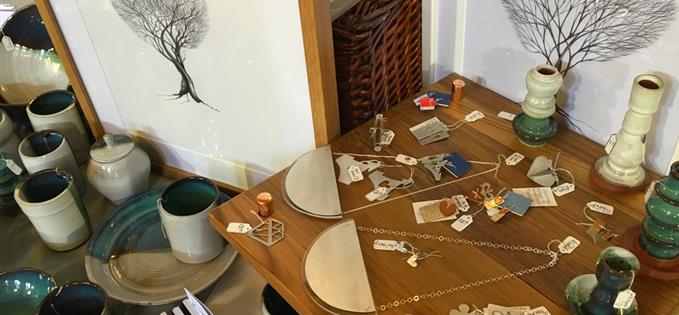 THE STAR | Liverpool Playhouse | 9 December - 14 January
Liverpool Playhouse - first established as The Star Music Hall in 1866 - celebrates its 150th anniversary this Christmas, with a variety show of the kind that cemented its status as one of the city's best-loved entertainment venues. Written by Oliver award-winner Michael Wynne, 'the big brilliant music hall show' vows to enthral, scandalise and tickle viewers half to death with motley amazements - not to mention tunes like Don't Dilly Dally... and The Old Bull and Bush. A guaranteed winter warmer.
Liverpool Playhouse, Williamson Square, L1 1EL (various times; tickets from £7.50 at everymanplayhouse.com).
HUMAN RIGHTS DAY | International Slavery Museum | Saturday 10 December
There's little more poignant place to commemorate Human Rights Day than a museum which remembers centuries of slavery. The venue will be putting on its own programme for the international observance, which harks to the day in 1948 when the United Nations General Assembly adopted the Universal Declaration of Human Rights. As part of the Broken Lives series - also including an exhibition on slavery in modern India - events include a performance from the MAMA choir and a visit from Stop the Traffik.
International Slavery Museum, 3rd Floor of Merseyside Maritime Museum, Albert Dock, L3 4AX (1-4pm; free).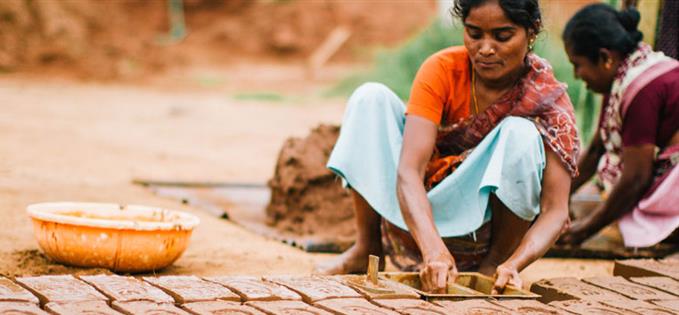 IT'S A WONDERFUL LIFE | Plaza Cinema | Saturday 10 December
After all, what would a December listings be without a screening of this Christmas classic? George Bailey is left severely depressed after helping others in Bedford Falls achieve their dreams, at the cost of his own. His suicide plans are intervened, however, by a guardian angel who shows him a hypothetical Falls community devoid of his philanthropy - reassuring Bailey that he should be here after all. Make sure to bring a packet of tissues...
Plaza Community Cinema, 13 Crosby Road, L22 0LD (6.30pm; tickets £4 at eventbrite.co.uk).
KAZIMIER FESTIVE ARCADE | Invisible Wind Factory | Sunday 11 December
In the spirit of past Kazimier Christmas clubmarts, The Invisible Wind Factory will host a Festive Arkade market on Sunday 11 December. Browsers and party-goers alike will be catered for with live music, hot grub, local brewers, doers, makers and bakers congregating in the main IWF space - and hot drinks, including trademark mulls, will be available on arrival for if Yuletide shopping necessitates a tipple or two.
3 Regent Rd, Liverpool L3 7DS (10.30am-8pm; free entry).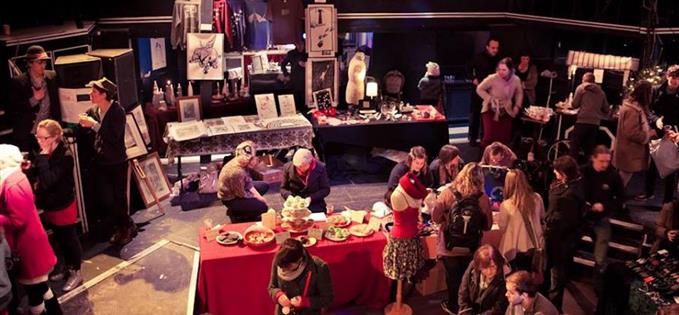 THE GHOSTS OF CHRISTMAS PAST | ST GEORGE'S HALL | 12-18 December
LoveHistory's seasonal tour of St George's Hall catacombs is set to scare the Dickens out of guests this Christmas, with an immersive promenade experience focusing on the spookier parts of Charles' seminal ghost story. The team of professional actors - behind previous subterranean successes at the Grade-I listed hall - promise to eclipse all previous events in terms of storytelling, scares and a dash of Christmas cheer at the author's frequent haunt. By George.
St George's Hall, L1 1 JJ (various times; tickets £15 at ticketquarter.co.uk).
MARTHA REEVES AND THE VANDELLAS | Hangar34 | Thursday 15 December
She first drew the attention of Motown 'director' Mickey Stevenson, after bringing audiences to their feet at Detroit's famed 20 Grand Nightclub - and Martha Reeves has never looked back, joining forces with the Vandellas to score a string of hits such as Jimmy Mack and Dancing in the Street. Fortunately for us, she's soon to be singing in Liverpool; bringing her extensive repertoire to Hanger34 for a night of class, sass and a whole lotta Motown soul.
Hangar34, 34 Greenland Street, L1 0BS (7pm; tickets £24.75 at ticketquarter.co.uk).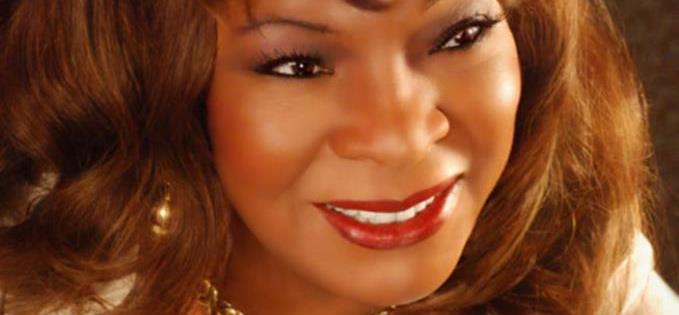 RISE AND SHINE REUNION: CHRISTMAS SPECIAL | District House | Saturday 17 December
Since launching in August, Rise and Shine has dragged Liverpool out its collective bed to astonishing success, replacing the traditional weekend lie and boozy Saturday night with a morning party comprising healthy drinks, plant-based brunch and of course live DJ sets - with a few guided meditations thrown in there for good measure. After a five-day takeover of Ibiza's iconic Es Vive Hotel, the event is back in Blighty post-hiatus with a Noel special. Expect all the usual ingredients plus festive 'surprises' aplenty and an optional vegan Christmas dinner.
District House, 18 Water Street, L2 8TD (10am-2pm, Christmas feast 3pm-5.30pm; tickets from £15 at eventbrite.com).
DISCO FESTIVAL BOXING DAY SPECIAL | Constellations | Monday 26 December
After a hedonistic Halloween debut, LDF return with limited capacity Boxing Day Special featuring the likes of NYC DJ and producer John Morales, 'underground Disco spinner' Sadar Bahar and Suncebeat's Natasha Kitty Kat. Anticipate floorfillers covering everything from house to soul to funk. Who says you have to wait 'til NYE for a party for some post-Christmas cavorting?
Constellations, 37-39 Greenland Street, L1 0BS (8am-5pm; tickets from £8 at skiddle.com).