IF YOU consider eyes to be the window to the soul, then your brows must be the pretty frame that keeps it all in place.
I quickly learnt threading hurts no matter where you get it done or how much you spend
In recent years we've learnt that mastering the eyebrow can mean serious business (just look at Cara Delevingne), and, with a little professional grooming, good brows can make us look more alert, brighter and even a bit younger - it's also the cheapest facelift you're likely to find anywhere.
Threaded, waxed, tinted or attacked with sharpened tweezers, we're all trying to look a little more alive and less like gorillas or bald eagles.
But who does the best job and what's the right technique for you? Get it wrong and the results could be disatrous.
So Body Confidential has hit the high street to test out five popular brow bars in Manchester.
Here's what we found...
JO PALLAN | NICKY CLARKE, SPINNINGFIELDS | £18 BROW SHAPE WITH THREADING
"This is what I get for trying to be 'on trend' - huge Delevingne-sized brows without the million pound modelling contract.
"It takes a dextrous threader to keep my brows thick and arched resisting the temptation to rip 'em all off in one swoop. I chanced on Jo Pallan, a brow bar created by the self-proclaimed 'Queen Of Brows' in Spinningfield's Nicky Clarke salon. My threader asked questions and was keen to not leave me browless, however, she was a little too tentative. I couldn't see much change and they still looked a touch unruly. Although my brows remained thick like I asked, I don't have that Instagrammable new brow definition. For £18, I want the Arc De Triomphe of eyebrow arches." LB
2.5/5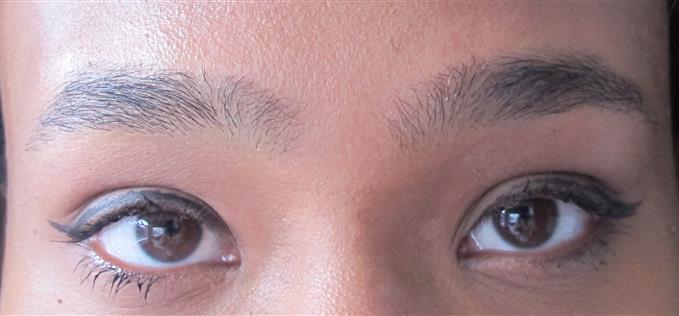 Not much change...
BENITO BROW BAR | DEBENHAMS TRAFFORD CENTRE | £13 EYEBROW SHAPE WITH THREADING
"I love the ladies at Benito Brow. They will only follow the line of your natural brow using the threading technique, meaning you don't come away with teeny tiny slivers of what used to be eyebrows. There is, of course, some slight redness afterwards, but not nearly as bad as the patchy scaliness of having your eyebrows waxed. I felt happy to breeze through the shops afterwards without having to wear a wide-brim fedora. My brows usually stay intact for about six to eight weeks (with occasional plucking of a stray or two) which is amazing." LH
4/5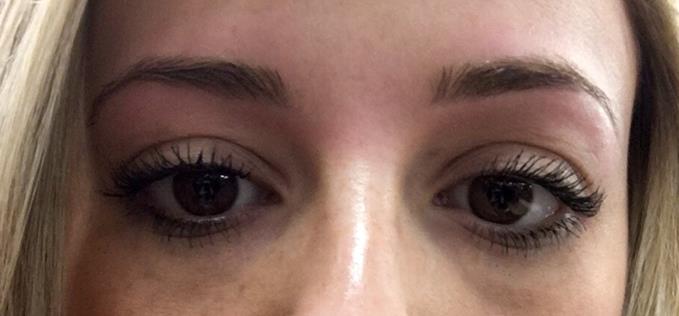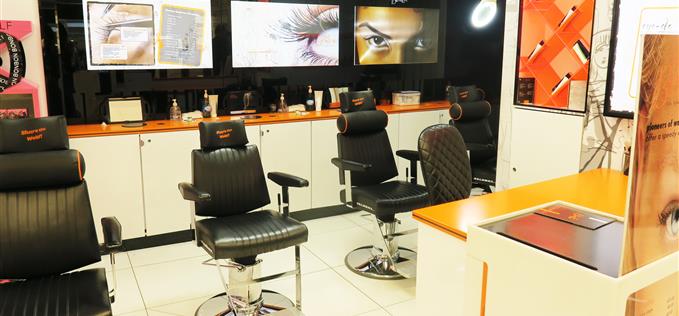 Benito, Debenhams
"I know what you're thinking, 'eyebrow threading at Primark? I wouldn't dare.' However, Britain's favourite budget store has a suprisingly professional little salon, providing nail and brow treatments at an incredibly low cost.
"I instructed my threader to keep my brows thick and arched. She didn't say much but was smiley enough, they don't tend to say much here and all work with a quiet confidence. She went to work with her thread, pulling at the root. I quickly learnt threading hurts no matter where you get it done or how much you spend. Turns out my quietly confident eyebrow threader had this in the bag and presented me with two nicely arched eyebrows. They looked decent enough, but they weren't particularly in vogue - you know, colossal and bold. Still, given I was spending £6 I shouldn't really grumble. After all, with the money I'd saved I could also get a manicure and ten Primark t-shirts." LB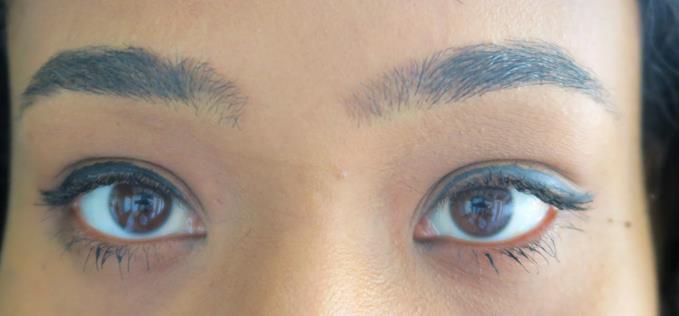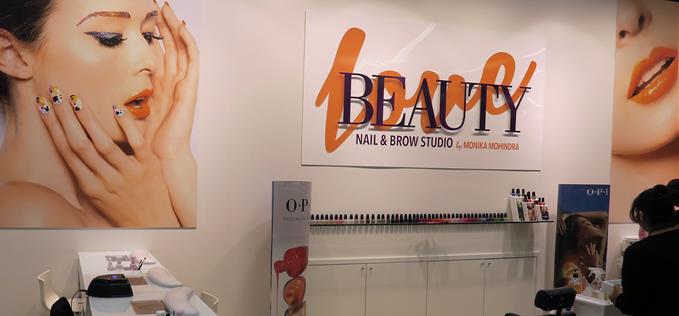 Primark's nail and brow studio, a pleasant suprise
BLINK BROW BAR | SELFRIDGES EXCHANGE | £33 THREADING AND TINT
"I'm really pleased with the shape of my brows after having threading and tinting at Blink. I like to keep my brows as thick as possible and the colour quite natural. The stylist listened to my requests and told me what she was doing along the way to make sure I was happy. She pointed out that I needed to resist plucking and let my brows grow for next time to make them more symmetrical. She finished up with a short massage using tea tree oil on my eyebrows and temples which soothed the sting somewhat. The session was done in fifteen minutes, perfect to fit in on a lunch hour. The staff are friendly and very professional, which is a bonus. Although, with a £33 price tag, this is much more than I'd usually pay."
4/5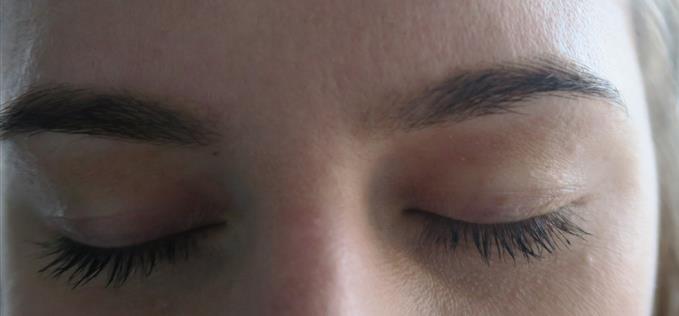 BENEFIT | HOUSE OF FRASER | £12.50 EYEBROW SHAPE WITH WAX
"Benefit's signature 'Benefit Brow Arch' is very easy to spot. Waltz through House Of Fraser and you'll find one of Benefit's specialists looking either suspicious or extremely surprised to see you. It's safe to say they are fond of a very bold, high arch look. I approached with a list of rules and expectations including, "I don't do thin eyebrows" and "I would like to look like a supermodel, if you please". Waxing is far less painful than threading, that's for sure. The girls also taught me how to shape my brows with shadow and help me to perfect my arch. Of course, this was all part of their plan to upsell, offering their 'Browzings brow kit'. Naturally I succumb and purchase. Still, I'm most certainly a proud owner of the Benefit Brow Arch." LB
4/5
Benefit Brow Arch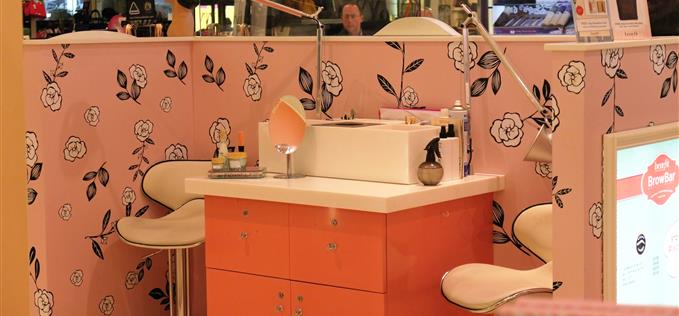 Benefit's brow station
FOLLOW THE BODY CONFIDENTIAL TEAM FOR MORE BEAUTY TIPS ON TWITTER @BDYCONFIDENTIAL AND INSTAGRAM @BODYCONFIDENTIAL
Powered by