THE food and fashion industries are revelling in this techy digital age.
Truth is, it's the high rents that's killing us
Both are benefiting from the internet breeding of eagle-eyed Instagrammers, discerning bloggers and twitchy-fingered tweeters with an opinion to voice and a hashtag to share. Nearly half of consumers now shop online for clothes (online sales reached £5.6bn in 2014) and hospitality businesses have latched onto 'brand awareness' gained from social communication.
Consequently, as Health and Beauty Editor of Manchester's leading city magazine with a heavy focus on food and drink, life tends to revolve around those two areas in digital land. I've witnessed both bellowing 'technology is the future', yet with one major difference: online is killing our physical high-street, while restaurants are thriving.
Today when it comes to bricks and mortar business, food is the far sexier, fashionable investment.
According to CRBE, restaurant and food outlet numbers are now 258% higher than in 1998 (8% annual average growth rate) with a total of 17,450 chain branches in operation across the country.
This growth is far above the increase in number of other retailers and shops which are now 50% higher than in 1998 (3% annual average growth). (See full report).
Arguably, no other city displays this better than Manchester.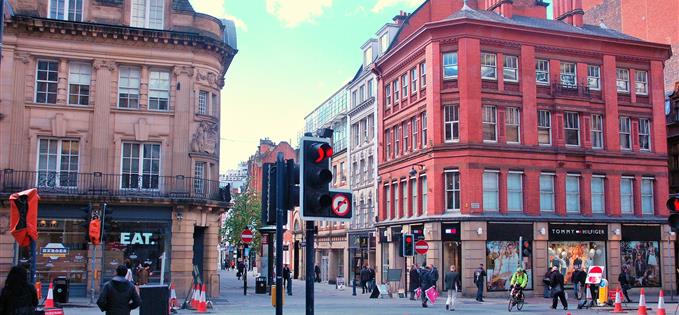 Food or fashion?
Food is having a renaissance in the city - I'm sure you might have noticed. The restaurant-openings-upon-restaurant-openings say it all. We're all so very social now. So very 'foodie'.
Yet what has this meant for Manchester's independent fashion boutiques? In fact, where have they all disappeared to?
Let's consider the Corn Exchange, once home to the sleepy (downright comatose) fashion quarter, The Triangle. Following a £30m investment, it will soon re-emerge as a huge food hall complete with hotel later this year. They'll be no fashion focus. Spinningfield's The Avenue is similarly giving up on fashion in favour of food. There's a trend emerging here.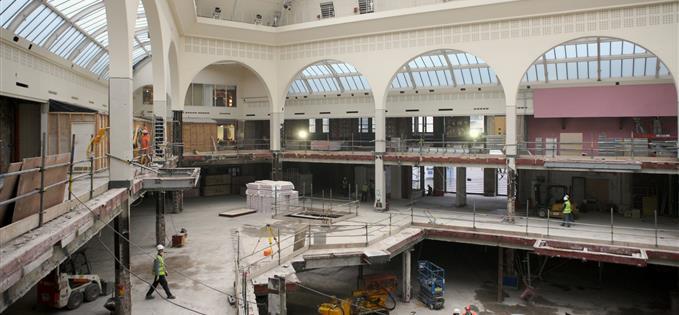 Corn Exchange development
"We lost loads of money when we set up ino the Triangle," says Manchester boutique owner 'Jay'.
"We knew it was a bit of a white elephant in Manchester but we were told that the Corn Exchange was to be redeveloped into a restaurant and bar area with fashion boutiques included. Of course, that's now not the case."
Jay has run luxury 'body con dress' boutique Central Avenue since 2009, and courts an international, wealthy and 'slender' customer base. Business began in Afflecks Palace and is now based on Deansgate. Jay is very vocal about the shrinking high street:
"Look at Each To Their Own in Barton Arcade. Gone. And it was a great looking, beautiful store. Problem with Manchester's independents is they're not independent. Know your audience instead of trying to copy the chain stores catering to the masses."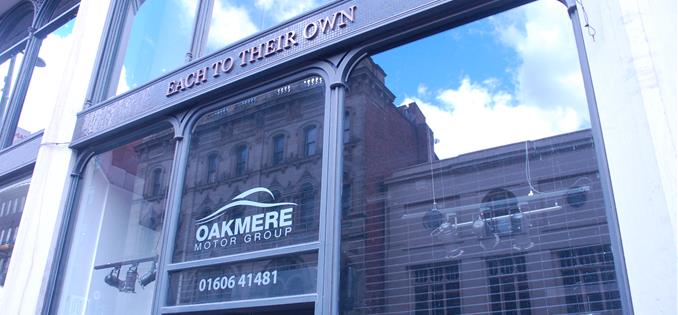 Popular boutique , Each To Their Own, closed last year
"Yes online is killing the independents," he adds, passionately.
"Sure brands like Boohoo, Missguided and Celeb boutique are great but it's throwaway fashion. Truth is, it's the high rents that's really killing us. I tried to set up on King Street but the cost was outrageous. The landlords don't care. I think the council should step in and say let's get these shops in and let's start selling."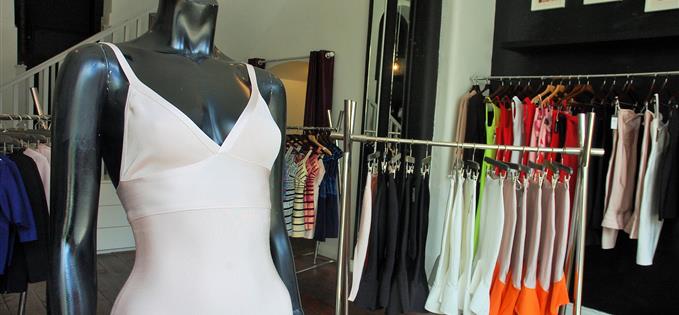 Central Avenue Boutique

High rents in the city-centre is proving far more costly to Manchester's high street overall. King Street is a prime example. Once hailed as a fashion mecca for visiting fashionistas, King Street is now plagued with empty units and it's mainly the bigger chains such as Jigsaw and Tommy Hilfiger that remain. Tumbleweed often bounces down the cobbles on an afternoon.
It's seems likely King Street will see the same 'food regeneration' as the Corn Exchange. Soon El Gato Negro will arrive and Ed's Easy Diner will take up within the beautiful listed building that use to house Monsoon. Burgers over classy outfits; far more 'trendy'. Yet can we blame city-centre developers for latching on to the food trend when it's proving so profitable?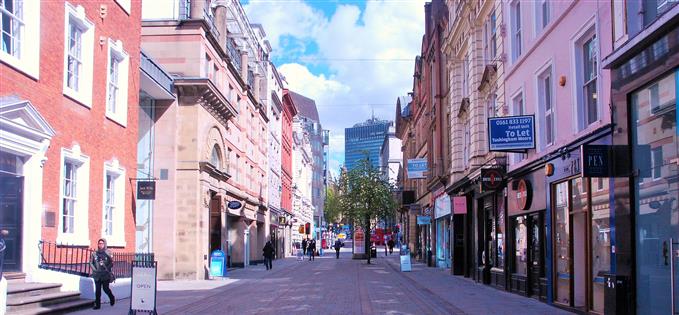 Empty lots of King Street
"People tell me to open up in Wilmslow, Hale and Liverpool but I don't see the point," reveals Jay. "Boutiques can benefit from city centre tourists. Iranian and Chinese visitors spend more in store and prefer the boutique experience than stores catering for the masses. Some of my Iranian customers won't come in when we have a clearance sale."
Helping decorate Jay's point, one of his regular customers, a wealthy surbanite living in Wilmslow comes into store with a credit card burning in her back pocket. She presents Jay with design ideas - let's just say she'll be paying in the hundreds for his dresses. "See, if you're good they'll come and they'll spend," said Jay.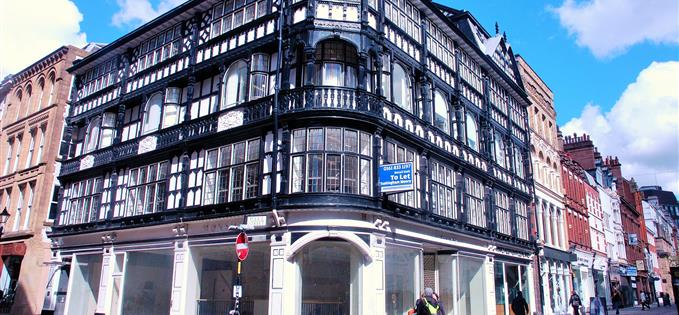 Formerly Monsoon, this building will become Ed's Easy Diner
Compared to the city centre, boutiques in Manchester's Cheshire suburbs are prominent and largely successful. Liverpool has a healthy boutique contingent. What's stopping growth within Manchester city-centre?
"It's three things: online, rents and city-centre parking. Trafford Centre offers free parking space so why battle with trying to find a spot in town?" says Andy, owner of smart looking sportwear store Ran within St Ann's Arcade (I'll admit, I had not ventured down St Ann's Arcade since yesteryear. It's deathly quiet).
"Ran has been going for fifteen years, and it's strange that people are surprised by that, as if to say we wouldn't and shouldn't have lasted this long," says Andy.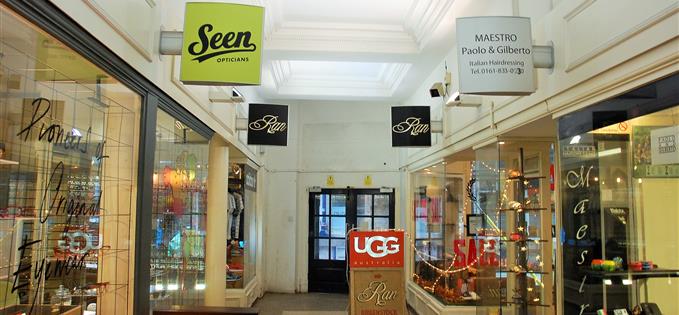 Ran within St Anns Arcade - deathly quiet
"People are price-checking nowadays. They'll come into store and think they can get something similar online – and that's had a knock on effect. Some days our online business does better than bricks and motar," said Andy.
It's not suprising that these boutiques are seeing far more custom online than in store. In a recent report, Land Security Retail explains that 'fashion is experiencing the most significant change in retail history', noting the 'stronger the online offering is, the more people come into the stores'. Of course in Manchester we've seen many new fashion companies forego bricks and mortar altogether; Boohoo, Missguided, Pretty Little Thing and Lavish Alice have had an unprecedented amount of success without a physical presence on the high street. With no costly overheads, is the future for these businesses only online?
"I don't think an online store is that important. Primark doesn't sell online and it has the biggest turnover on the high street," says a defiant Jay.
Another shop owner didn't share Jay's confidence.
Owner of long-standing menswear boutique Intro, Irvin Grant, has been on Deansgate for fifteen years and has a footballer and celebrity customer base. With the city-centre undergoing constant improvements to transportation links, Irvin is concerned about the future.
"We've seen the thick and thin of it all," says Irvin. "Of course I'd like to expand my business and take up in Liverpool and elsewhere but I've realised the problem with independents is not just here in Manchester but elsewhere. It's a big and expensive risk."
He added: "It's great to see Manchester developing but in this time we're suffering with the lack of footfall. I've written to the council, but what can be done?"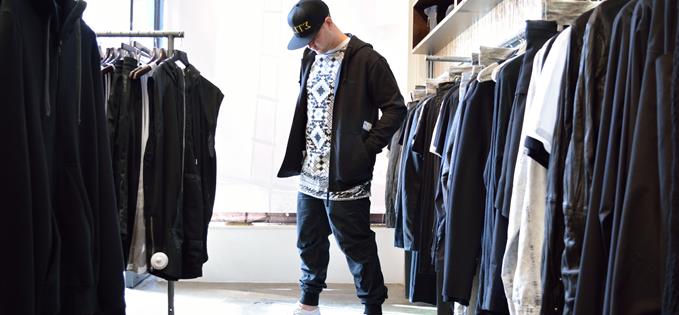 Intro Deansgate
Walking around King Street, I feel like Manchester's very own Mary 'Queen Of Shops' Portas, heavy-hearted over our dwindling fashion community. I want more unique, back-street indies, with beautifully and passionately made goods and a strong Mancunian identity. But it seems customers have changed as much as the marketplace. They want food.
Yet have we not reached saturation point with restaurants and bars?
"If Manchester were to stop introducing new restaurants today we'd have more than enough to keep people fed and happy, but that's capitalism for you," says Andy.
Maybe now is the time to start reversing the trend or at least slow it. The food and drink growth in the city seems to reveal that people go out more and they have more money to spend. Perhaps it's time for fashion boutiques and retailers to start banking on the city's evident growth.
Of course we need to fill our stomachs, but we also need to cover our backs.
Find Central Avenue on 243 Deansgate | (Great Northern) | Manchester | M3 4EN
Intro Menswear | Deansgate |51 Deansgat | Manchester M3 2AY
Ran | 8 Saint Anns Square | Manchester | M2 7HQ
Follow @LOreal_B on Twitter