IF DOUBLE denim can reinvent itself as a failsafe combo for the effortlessly cool - despite Britney Spears and Justin Timberlake's early noughties rhinestone denim matchy-matchy mishap - then we can wear a head-to-toe military outfit with pride, surely?
Hooray for lots of pockets to stash your lippy, change and debit card in
I sure am. Of course, I'm not talking about combat pants paired with a camouflage jacket, steel-toe boots and a hand grenade clutch bag – there's never need to be that committed to a theme. But rather a softened military look in the shape of form-fitting mid-length skirts with textured pocket detailing, dressed up with a silky satin cargo shirt (hooray for lots of pockets to stash your lippy, change and debit card in).
As trends go, military and khaki green has possessed firm staying power, and most people have a few army hues knocking about their wardrobe. It's a safe, comfortable and familiar trend. Wearing it at all once, well, that's a little more daring. Fashion trend clairvoyants have deemed the military look, whether in bomber jackets, longline blazers, dresses and jumpsuits (see Versace SS/16) as spring's seasonal go-to outfit. Expect the high street to be awash with military green.
To keep it casual wear your military combo with bright white trainers (another go-to item), or smarten it up with strappy sandals. You can also break up all that green with a leather jacket.
SEE & SHOP THE LOOK: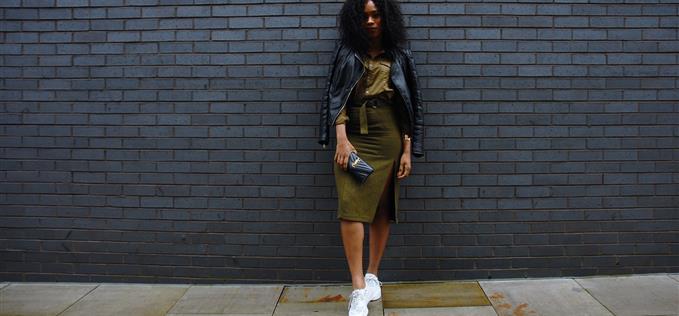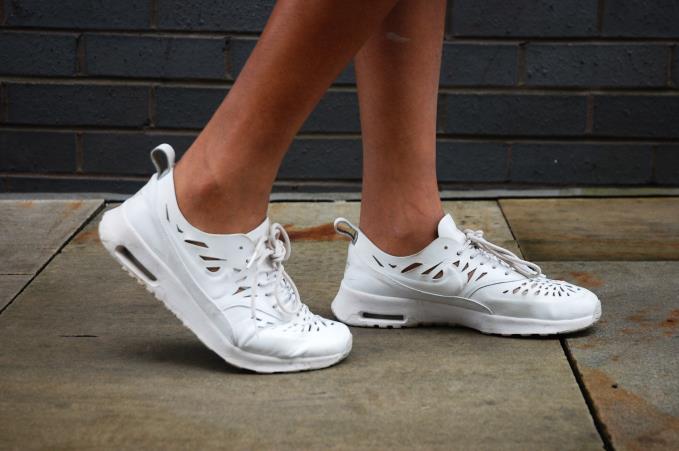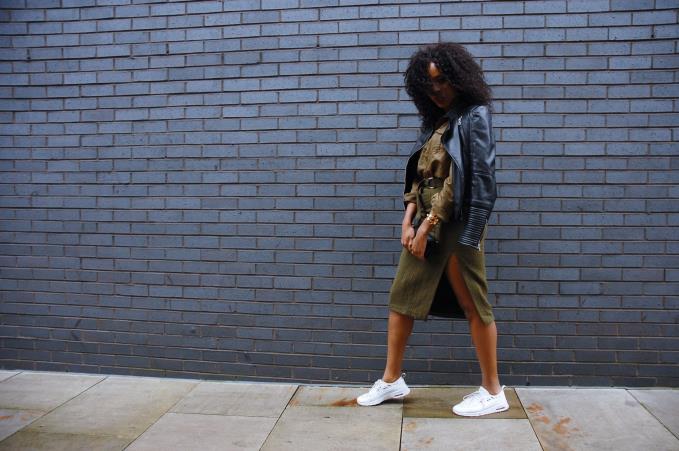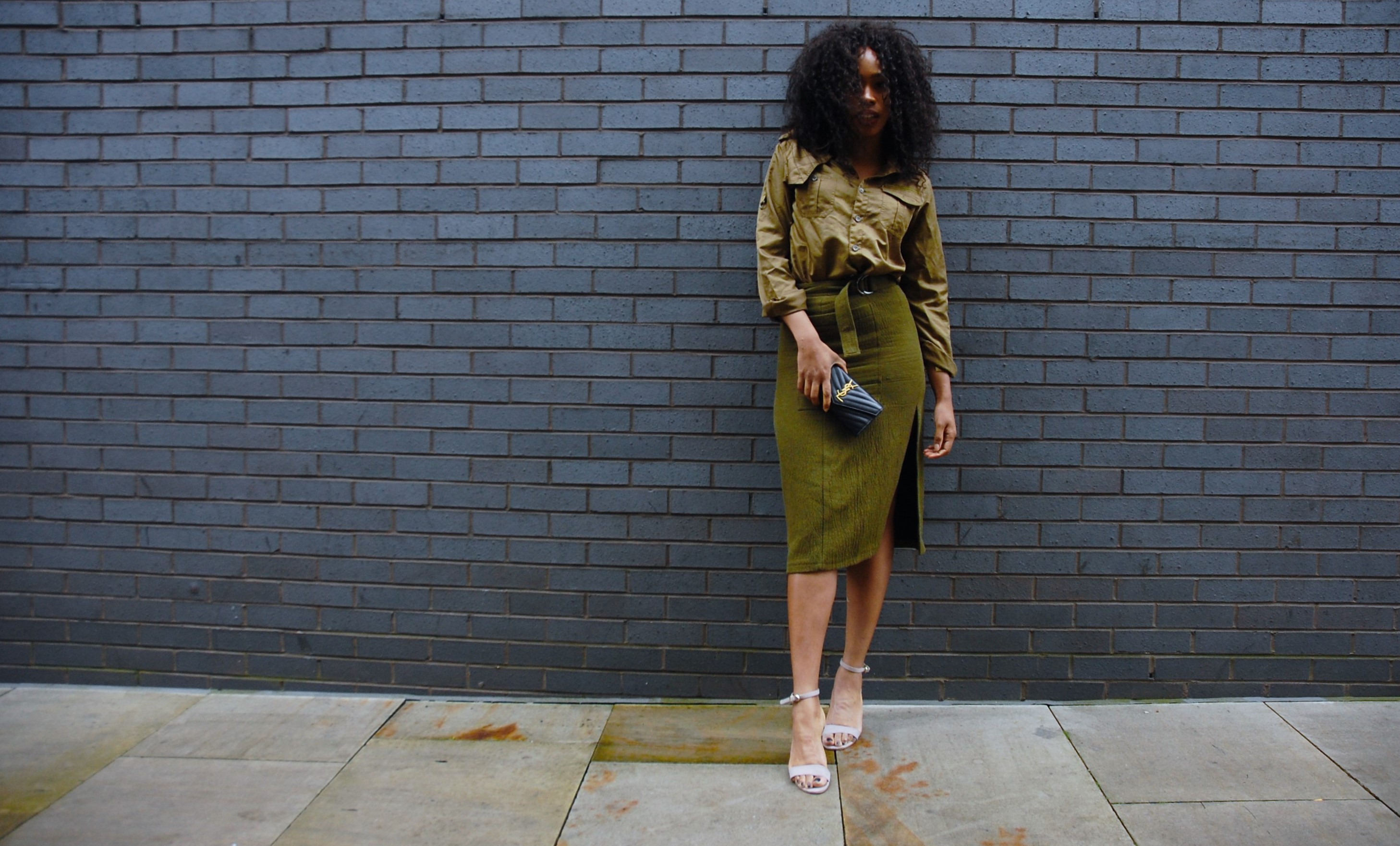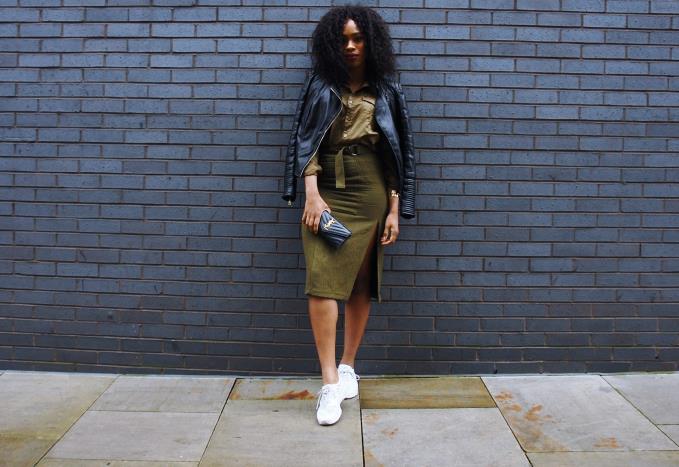 Shop Military Skirts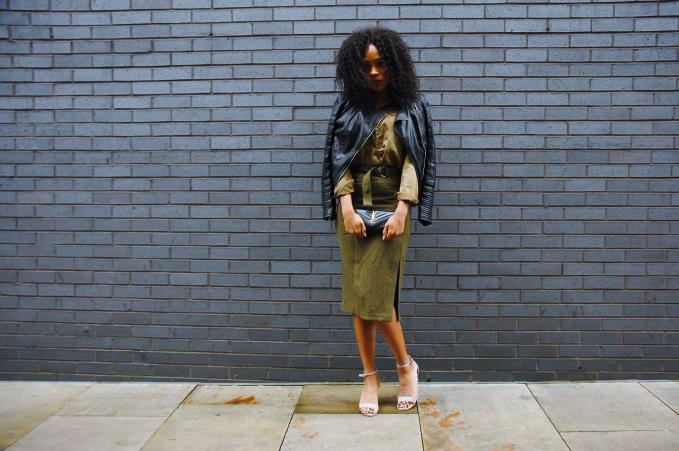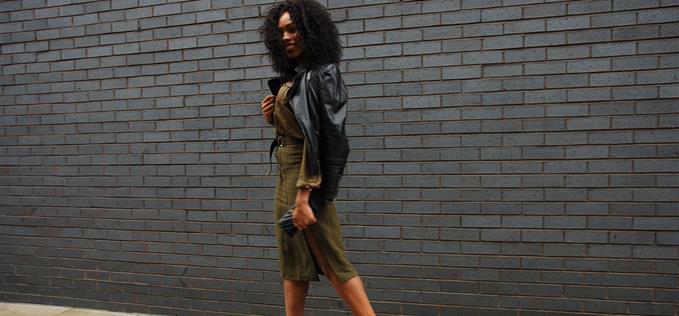 What are you wearing this week? Use the #WhatIWoreMCR hashtag to get on the wall.
Powered by