YOU lace up your trainers after squeezing yourself into skin tight lycra leggings, hair's thrown up into a ponytail, headphones are in and game-face on: this is the uniform of the ubiquitous 'gym bunny'.
Selfridges is currently championing a collection of athleisure wear for its 'everyBODY' campaign.
It's one I wear proudly. As do many others who are into 'smashing the gym' and various other activities that involve sweating profusely.
Am I right in thinking that we ('we' being millennials) are all in an increasing state of fitness and wellbeing? Whether it's buying a high-priced smoothie maker, taking up some high intensity form of yoga, or buying bestselling healthy cookbooks by the likes of The Body Coach and Deliciously Ella , many of us seem to be embracing a new-fangled idea of healthy living - this is not just kicking about a football about once a week, it's a 'lifestyle'. The lycra leggings just help you fit the part.
We're told this is called 'athleisure' in fashion - defined as 'a trend in fashion in which clothing designed for workouts and other athletic activities is worn in other settings, such as during work, casual or social.'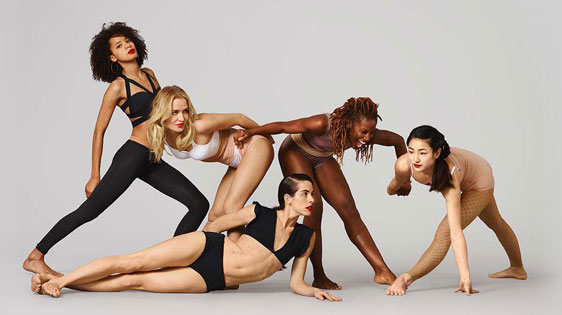 Selfridges, everyBODY campaign
It's timely then, that Selfridges is currently championing a collection of athleisure wear for its 'everyBODY' campaign, described as 'a thought-provoking exploration of the definition of beauty and what it means to society.' Across department stores, they are celebrating the body:enhancing it, supporting it and strengthening it. They're also holding a number of events in Selfridges, Trafford Centre between the 6 - 8 May.
On offer in store is what they describe as 'aspirational sportswear' with lycra luxe pieces by Stella McCartney x Adidas, Sweaty Betty and the popular release of Beyoncé's new athleisure brand, Ivy Park.
As far as I'm concerned you don't get more aspirational than Beyoncé, so I chose the mesh panel jersey leggings (£42) and crop top (£30) from her new line. But could I wear this to the gym and out to work? Choosing to dress the two-piece both up and down with leather jacket and white shirt, here's how I got on: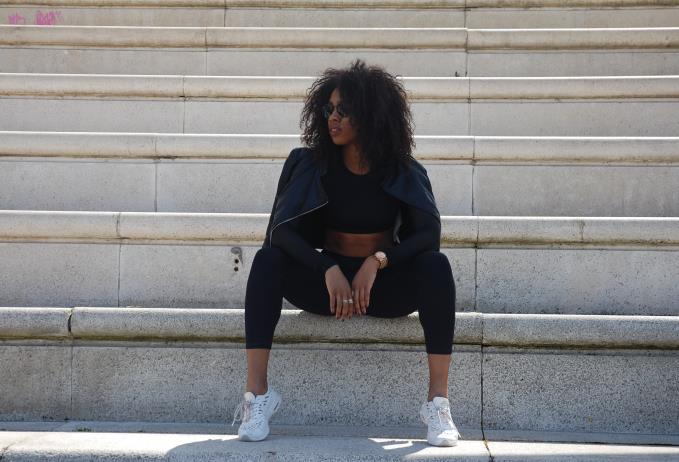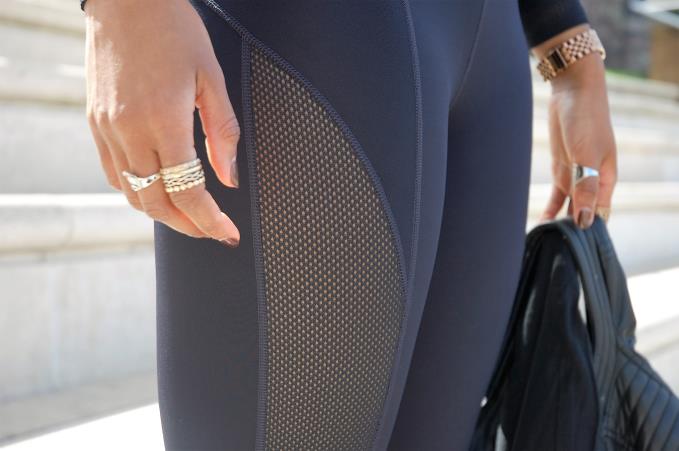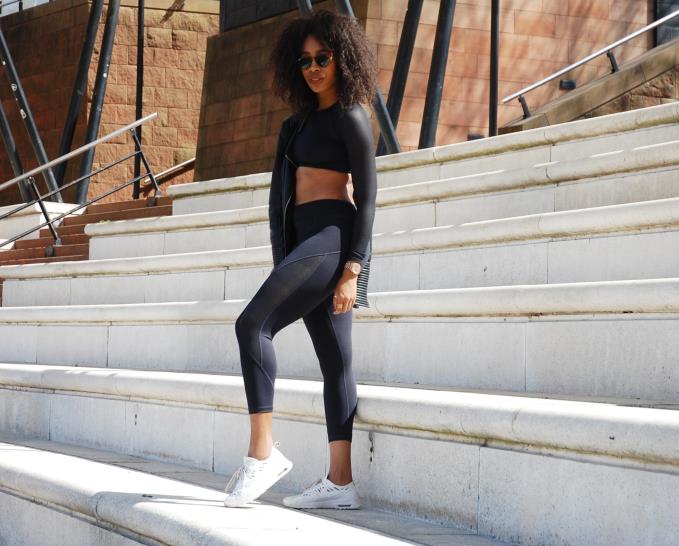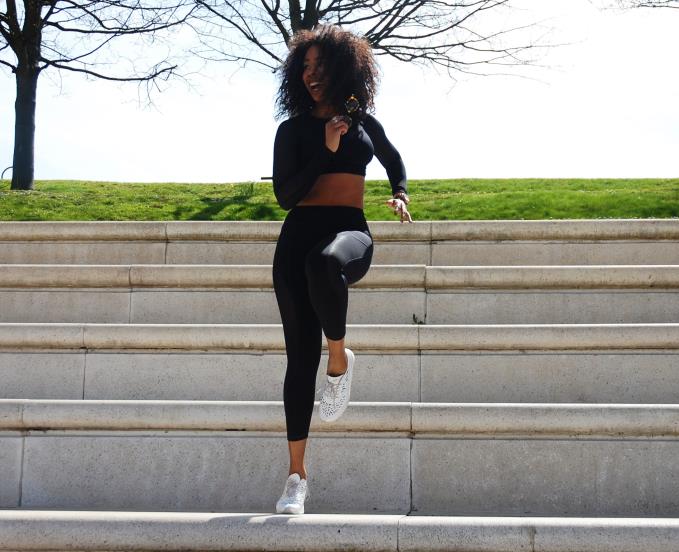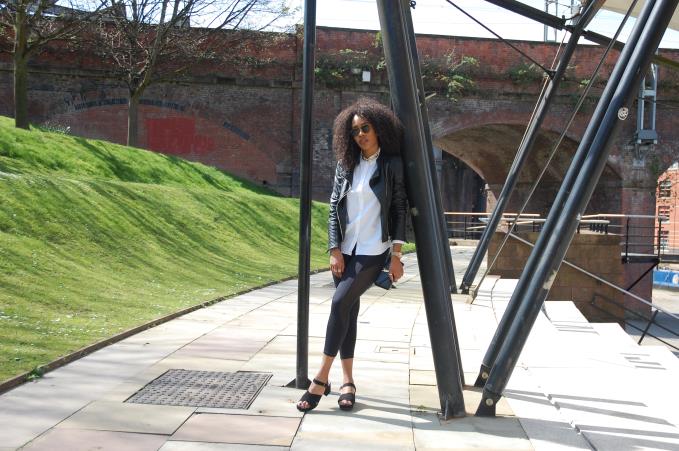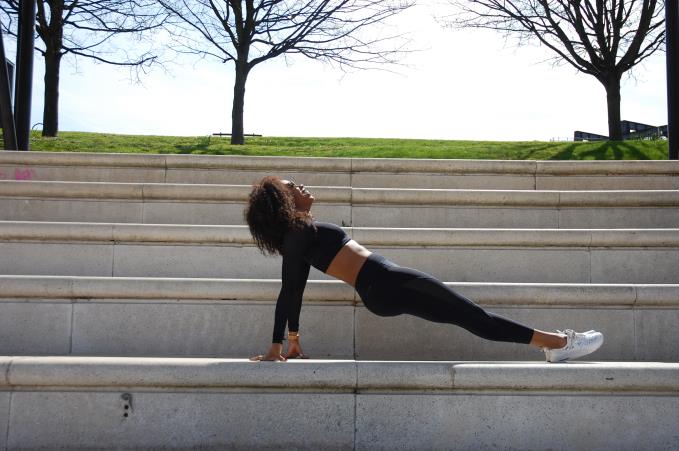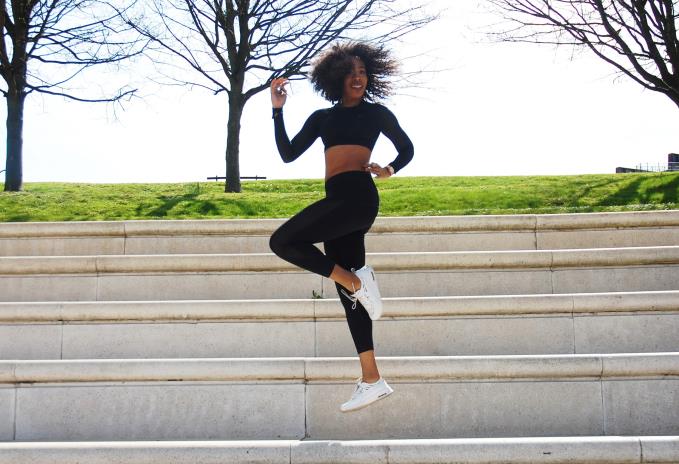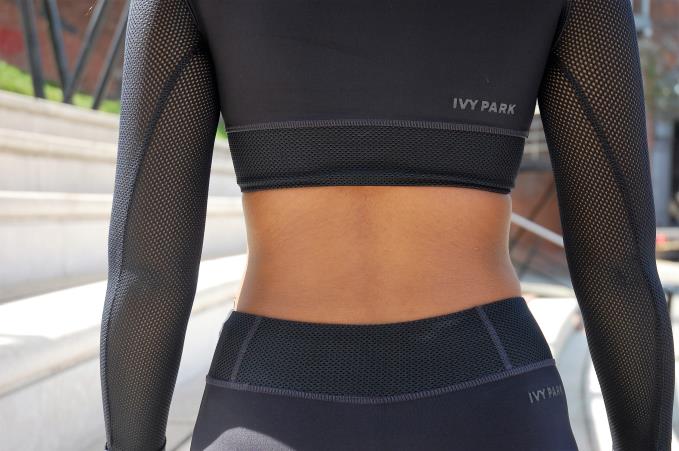 To join in with the everyBody campaign head down to Selfridges Trafford Centre on 6 - 8 May for a weekend of events focused on wellbeing; from baby ballet to barrecorre to yoga and fitness tests with Sweaty Betty.
See the full list of events here.
SHOP THE IVY PARK COLLECTION AT SELFRIDGES: