TINDER'S not unlike a stroll along the famed red-light district of Amsterdam.
Where match.com is a fine bottle of red wine, Tinder is a bottle of Strongbow.
It's exhibitionism in its simplest form: get your tits out, take your shirt off, arch your back, and flaunt those bedroom eyes. A 'double tap' on Tinder means 'I'd tap that' which could end in a real-life bang, whereas a sex show would see you part with your hard-earned money for the same benefit. The big question is this: Is Tinder shallow or is it a reflection of our attitudes to dating?
When a beautiful woman in a skin-tight dress walks into a bar, I'm pretty sure no man ever said 'I bet she has a great personality'. When it comes down to it, we're animalistic, primal and have base desires. All Tinder does is make this instinctive visual attraction something you can do from the comfort of your couch on a Sunday evening whilst nursing a hangover playing TV catch-up.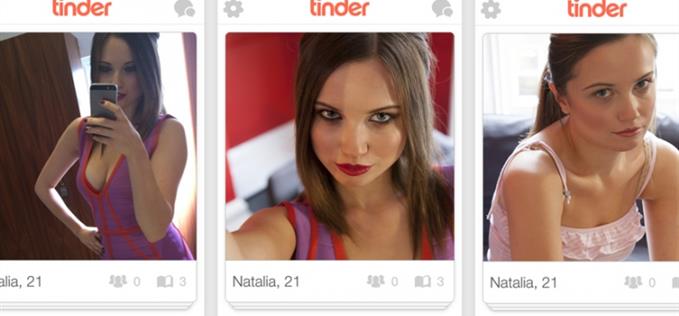 Tinder
Gone are the days of hoping to meet the Aladdin to your Jasmine in a flea market. Instead, we're interning and moonlighting to land a job we could have done without the degree we just spent three years studying/partying for. Instead of dinner dates, there are business dinners. After work drinks are now overtime to pay rent. So who has the time to actually go and meet people? This gets harder as you get older: unless you up and move to another area, you move in the same circles. You see the same faces in the same bars where you hear the same dead DJ sets. And you give up on wasting what little free time you have to catch the eye of the future father of your children in a bar.
Tinder's more fun than Angry Birds. You get to full-on splat the faces of people who don't meet your high aesthetic standards whilst sat on the bus on Oxford Road, inhaling your morning coffee. Tinder differs from other dating apps out there. Whereas match.com is a fine bottle of red wine, Tinder is a bottle of Strongbow. It's cheap, unashamedly simple, and effective in getting the job done. Whatever job it may be that you're after.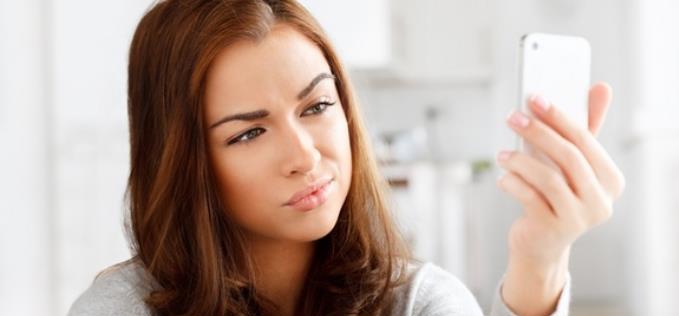 'Tinder is shallow, but it's only as shallow as we are'
The offerings if you work in Spinningfields are probably better than if you're in Moston. Set your preferences, set your age limit (maximum of 50 for those of you cruising for a silver fox plus Audi R8 Spyder package deal), and watch the rolodex of faces fill your smartphone screen. Bearded faces, tattooed faces, bald heads and afros. Is it all about sex? Or does anyone read the biography on an individual Tinderer's page? Let's be honest, the majority of guys have not joined Tinder to meet the lady of their dreams: they're seeking out a lady/multiple ladies to share their sheets. Most of the ladies I know on Tinder are seeking something more than a bit of fun. They're seeking 'The One'. Call it naïve. Call it desperate. But it's true. 'The One' needs a stable job, preferably no children from their previous relationships, and to look like Ryan Gosling when shirtless. I think the women do read the profiles, do look at the shared interests, and whether their potential match listens to Skepta and would realistically go with them to a Miguel gig. Whereas the guys screenshot the photo of the girl with the massive tits and share it in their 'mandem' WhatsApp group. The relative success of your Tinder harvest will depend on your life-partner shopping list or your short-term fling criteria.
Here's why Tinder won't ever replace the chance encounter with the man of your dreams on the street. People lie on Tinder. Men lie about their height knowing some women just won't deal with short men. Women apply so many filters to their photos that you wouldn't recognise them in the flesh. Likewise, if you have a type, you don't want to trawl through photos of endless bearded men if you find stubble-free attractive. And attraction is about so much more than just that instinctive seven second look.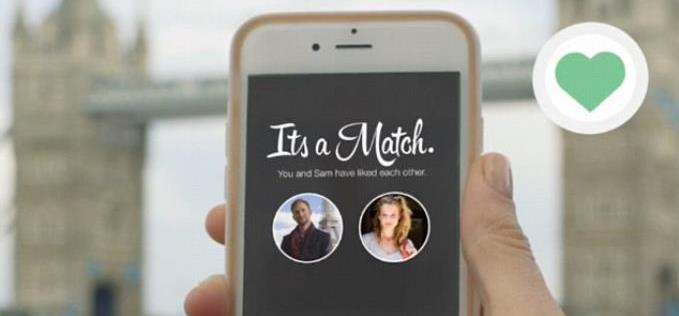 Is it a match?
Think about your previous relationships. For me, his unwavering dedication to his craft made him alluring: not his face. It's about mannerisms, the way the other person laughs/snorts at their own jokes, and how they always open the door for you. Tinder can't act as a substitute for that real-life random encounter when your whole world unravels.
Tinder is shallow, but it's only as shallow as we are. We've become superficial, and we've abandoned romance as a story rather than a quick encounter. When was the last time you met a complete stranger and had a two hour conversation with them without any kind of sexual advance? Sex ruins the chance of finding that compatibility that remains after the muscle mass dwindles, the boobs drop and the smile lines set in. Find the right person, rather than the best pair of breasts, and you'll still have actual conversations in ten years. It's time for an old-school revival of old-school values. Whether you use Tinder, or your dog as a way of meeting new people, it's your attitude to the people you meet that will really affect your shot at a 'happily ever after'. Are you attracted to the person you're speaking to? Proceed to step two. Talk for ten minutes, or two hours. Take the time to know the person you're sat with: do you share common values, do they like gherkins, do they think Kanye is a God? Real talk: no emojis and no blue ticks.
Set your preferences. Go.
Follow MissAMeerkat on Twitter