THE GYM is a first world phenomenon. Truly bizarre.
We hop into our cars and drive to a building to use an assembly of machinery that mimics everything we could be doing outside - and largely for free. We run to nowhere on indoor treadmills. We row endlessy to nowhere on rowing machines. And don't get us started on the 'stair stepper machine'.
And yet we can't get enough of indoor cycling.
One session, without much effort, can help you burn between 400- 500 calories - that's equivalent to one Big Mac in case you were wondering.
So much so the New Yorkers took the spin-bikes out of the gym and into its own stand-alone unit with Soul Cycle. It grew a cult-like following and was opened up across The States, sparking various other spin brands to follow suit. The UK is catching spin-fever too.
Now open, Manchester has its own spin venue with the Spin Factory, based across from Salford Central station.
With enough bikes to accommodate nearly 60 spinners at one time, it's now 'Europe's biggest indoor cycling venue'. What's more it's contract free and spinners can pay-per-ride.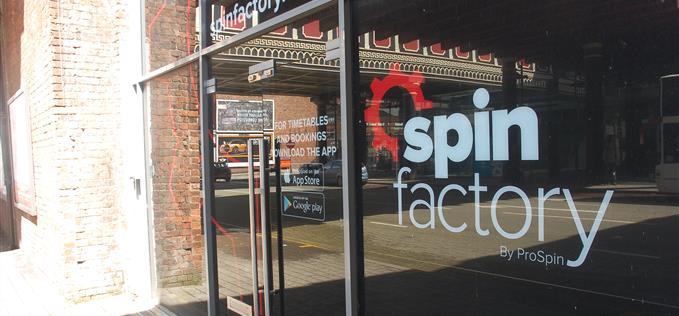 Spin Factory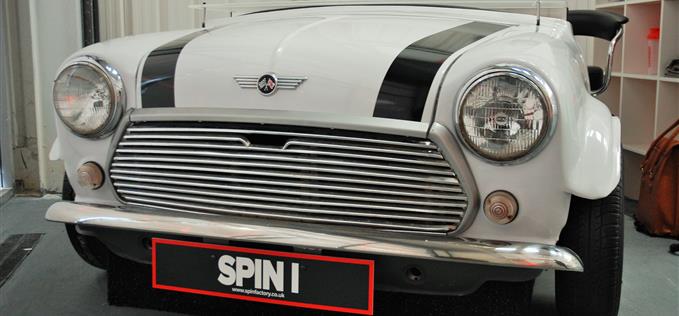 "It is a bit of a cult. Once you get in to spinning, it's hard to stop being into spinning," says Spin Factory manager Ross Sommers.
"It's a good question to ask: why choose indoor cycling instead of getting a bike and riding outside?" adds Sommers. "There are many reasons. There's no worry about the traffic, you can burn more in a 45 minute period than on a busy city centre road and the motivational aspect of a spin class is really beneficial."
The health benefits are also appealing - after all, its given champion cyclists their taut and lean bodies. One 30 min session, without much effort, can help you burn between 400- 500 calories - that's equivalent to one Big Mac in case you were wondering. Regular spinning can also help with fat burning and weight management, while toning up your legs, bum and core muscles.
With instructors setting classes to their own soundtracks and disco-lights, spinning is also fun.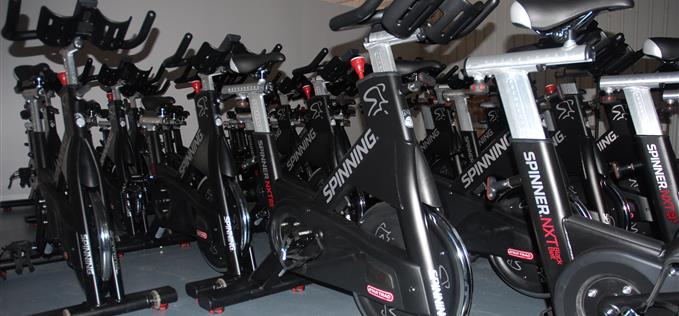 "Many people like it because it doesn't take many coordination skills. Those who have tried a Body Combat class will understand. Plus, our instructors are extremely lively and will put on music and lead the class in different styles," explained Sommers.
The Spin Factor is made up of three studios. Two with commonly used spin bikes and others with watt bikes used by Olympic and world class cycling champions.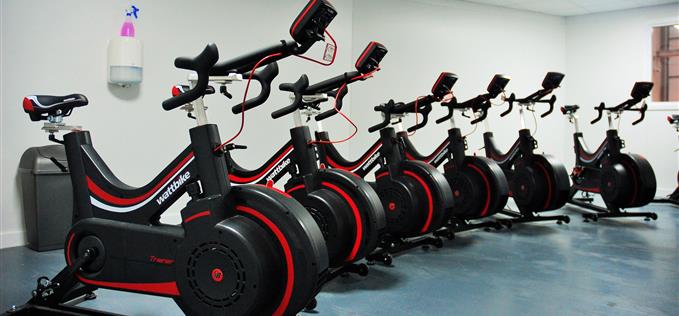 Watt Bikes - Used by Olympic Athletes
"The watt bikes are for those really serious about their cycling. Perfect for simulating the outdoor experience inside. It shows you a live feed of your pedalling technique, your speed, cadence and RPM - so your trainer and everyone else will see if you're keeping up. There's no where to hide," said Sommers.
Watch as Spin Factory's Ross Sommers demonstrate the Watt Bike.
The Spin Factory offers classes which vary in duration, from 30-90 minutes and instructers will lead riders into a series of sprints, 'hovers', 'hills' and endurance work.
Find out more about Spin Factory and its timeable on the website.
New Bailey Street, Manchester, M3 5FS
Follow @LOreal_B on Twitter.