IT'S time to get prepared, fashionably speaking.
Now that it's October and officially autumn (leaves are falling, heavens have opened, Starbucks have put pumpkin lattes back on the menu) a new winter coat beckons.
Unlike other seasons, there seems to be more than one 'it' coat.
The high street seems to be overwhelmed with a variety of coats this year, which is not always a good thing when it comes to choosing one. The classics are still around, faux fur and biker jackets are always a great staple, but there's also an injection of retro chic.
This season, the popular seventies look is still very much on trend and this means that textures, faux fur and an earthy palette are all essential for the perfect autumn look.
Unlike other seasons, there seems to be more than one 'it' coat. The suede trench is definitely up there, but furs, fluff and bold block colours are also a hit right now. It can get quite overwhelming when searching for your perfect winter companion, so I popped down to town to find my five favourites, all different styles, and all giving you an outfit to rival the street style queens.
Camel Coat | Topshop | £89 | BUY HERE
Yes, it may look slightly like your dressing gown, but longer length, belted coats are both on trend and really cosy. This camel version from Topshop is an instant classic that will last well beyond this season.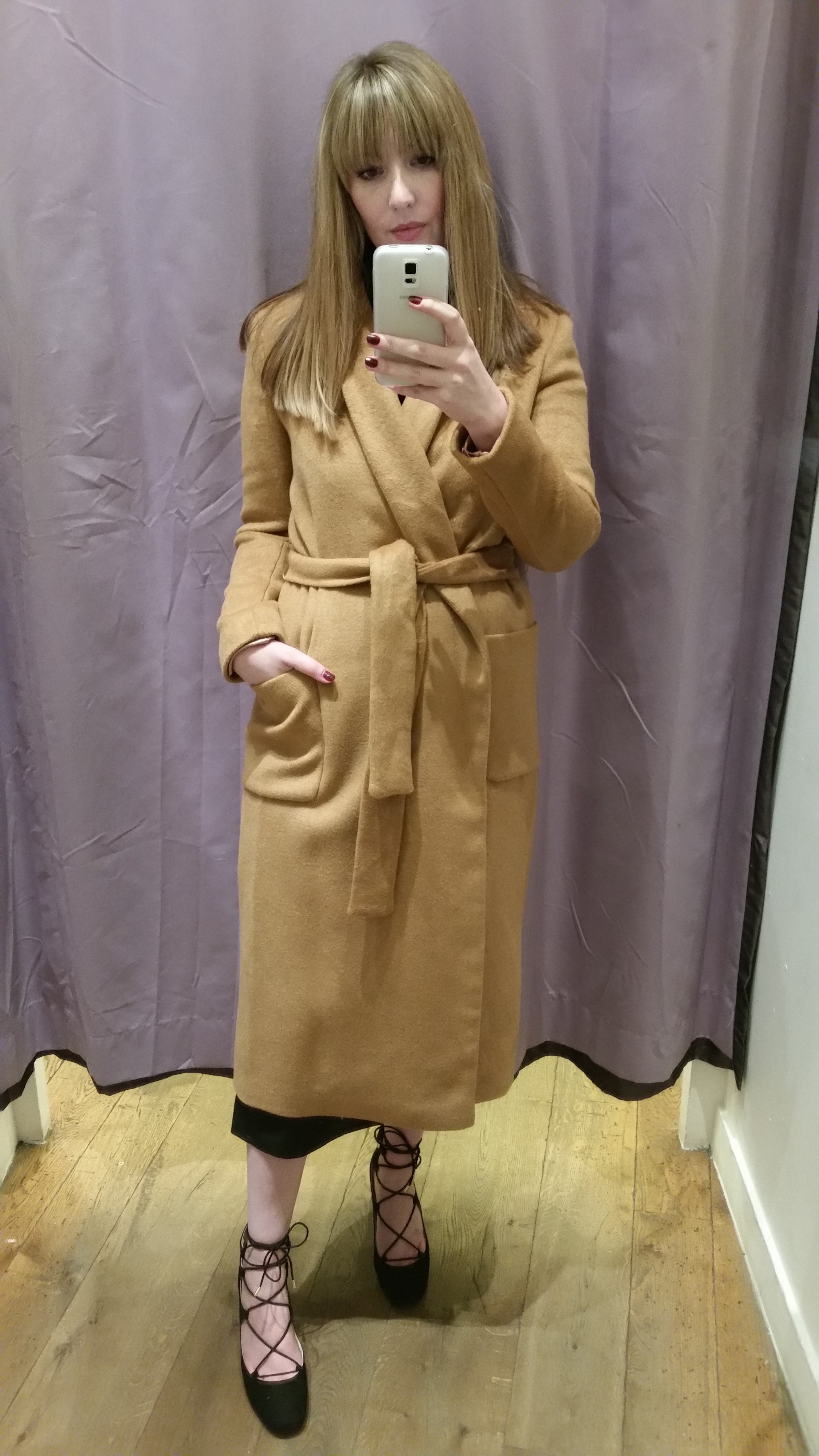 Dark Green Car Coat | Warehouse | £98 | BUY HERE
A perfectly simple, yet beautifully tailored car coat. Block colours, especially this beautiful dark emerald green were all over the A/W catwalks. Team it with earthy oranges or mustards to take this look to the next level.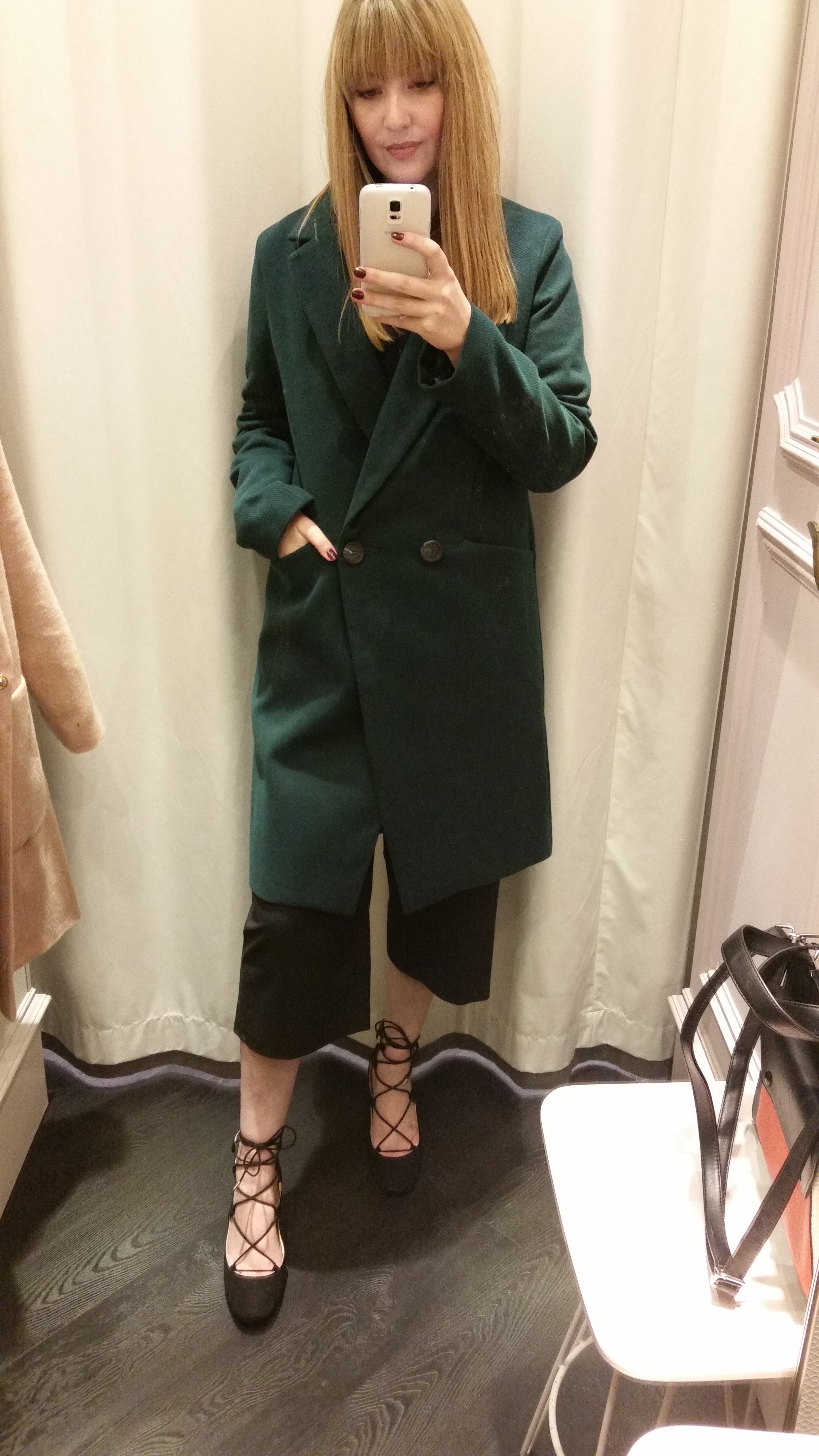 Shearling Camel Coat | Primark | £25 | BUY IN STORE
Oh Primark. To be honest, it was hard to choose just one coat from here. I must say, this season they have outdone themselves. It's definitely the best option for affordable, on trend coats. Of course, Primark clobber may not equal the quality of their high street rivals, but if you just want 'the look' then get yourself down there. My favourite was this fluffy shearling number. Texture and neutrals are a match made in autumn/winter 2015 heaven.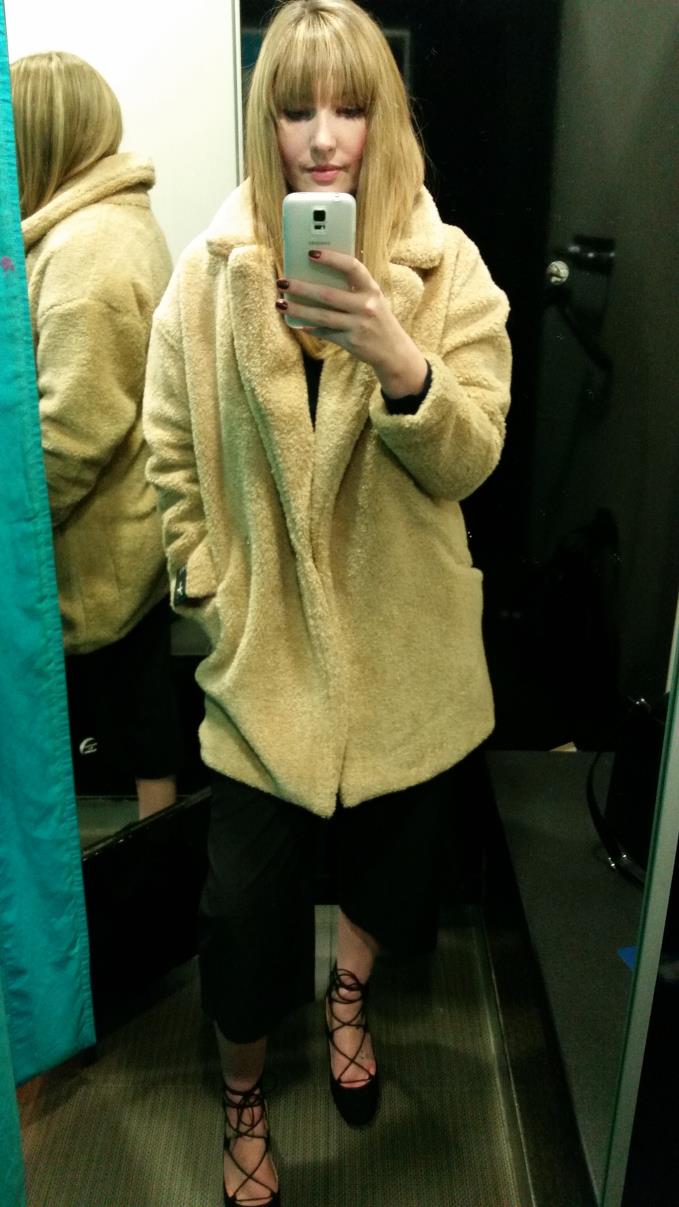 Leather Look Jacket | H&M Studio | £99.99 | BUY HERE
The H&M Studio Collection is billed as 'designer looks, for high street prices'. It's a high fashion collection showcased at Paris fashion week, and well loved by bloggers and fashion editors alike. There are lots of oversized silhouettes in the collection, including this fabulous jacket. I loved the black against camel, such a great contrast and very 70s. It was another great piece for hiding in. Throw it over anything, and it will instantly 'designer-up' your look.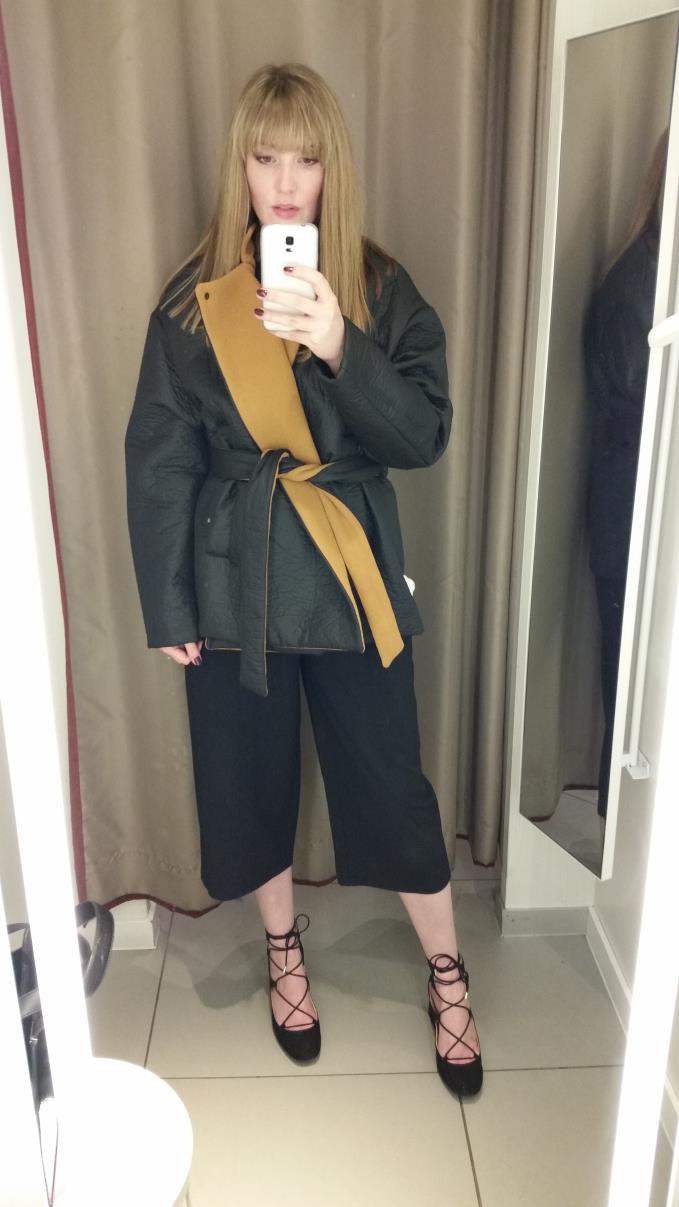 Faux Fur Coat | Coast | £185 | BUY HERE
Oh faux fur, I just love it. I felt like a bond girl in this stunning number from Coast. Faux fur was heavily featured by the designers on the AW catwalks. Ralph Lauren and Stella McCartney showcased some stunning furs, all oversized and with the 70s glamour, and if it's good enough for them...
It felt beautiful on, super warm and the faux leather belt (also a key detail for the season) gave it an ultra feminine feel.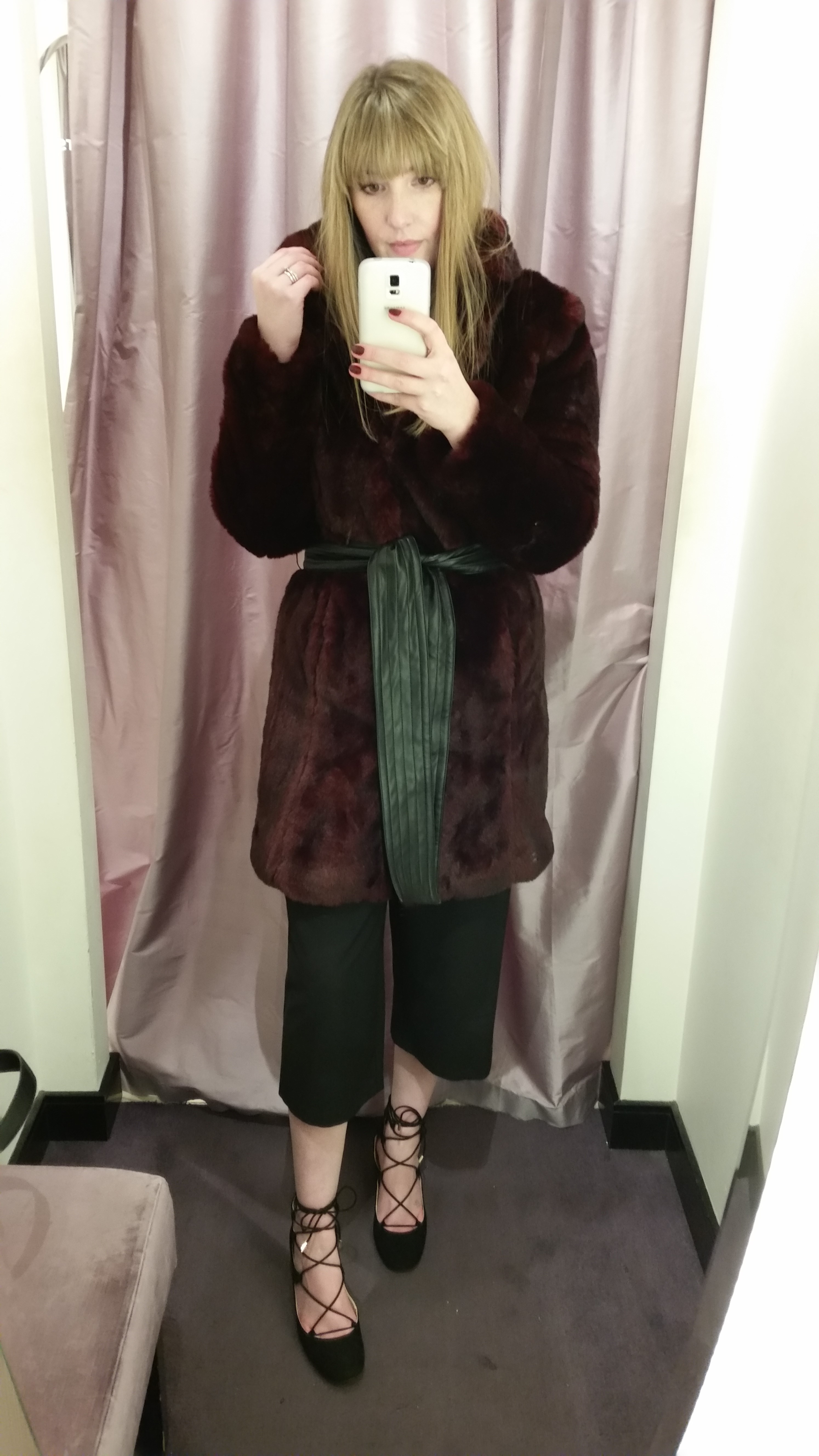 Real Suede Trench | New Look | £99 | BUY HERE
The suede trench is probably the most popular coat with fashion bloggers - and I'm still shocked I found a version in New Look. It's their real suede version, and at under £100 (just) it's definitely going to be a hit. Unlike others I've seen, this trench didn't have a belt, which I actually quite like. It still cinches you in at the waist, and gives you a super retro, 70s look.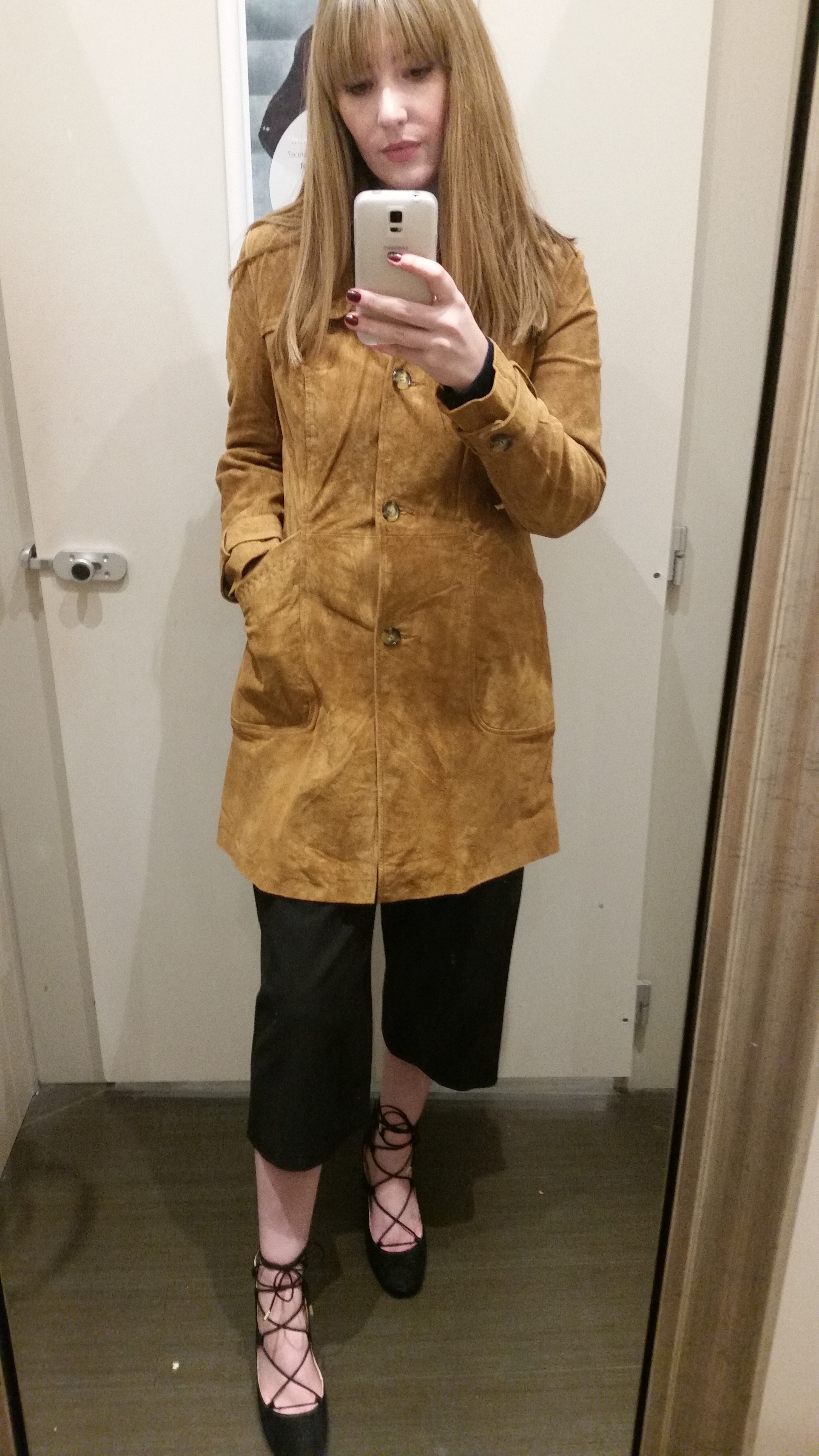 For more fashion advice follow fashion blogger Lauren's (Fashion Panic) style posts on her blog, Twitter and Instagram pages.