CHRISTMAS has been and gone, as has the excitement of New Year. We're now left in this strange, dull month, where nothing really happens.
...it's important that you feel incredible.
Most of us won't have had the chance (or enthusiasm) to get glammed up since the festive period, but as Valentine's Day looms it's about time we dusted off our heels and got some style inspiration for a few Valentine's date night looks. Whether you've decided to swipe right, said yes to that blind date or heading out for a special meal with your other half, it's important that you feel incredible.
Regardless if you're hitting up the Northern Quarter or going somewhere more fancy, I've found five date night dresses, perfect for every venue:
MARKS AND SPENCER - £15 (BUY HERE)
I like to give you a variety of styles and prices, and normally start in Primark for the 'bargain' pick. Imagine my surprise when I discovered this LBD dream for just £15 in M&S. It's part of their Limited Edition range, which is focused on trend led pieces and affordable price tags. It's bang on trend with its 'hatchling' neckline (basically a low turtleneck) which Marni, Balmain and Isabel Marant all featured in their SS16 shows. The cut and colour are classic, sexy and timeless making it a go-to option for date night.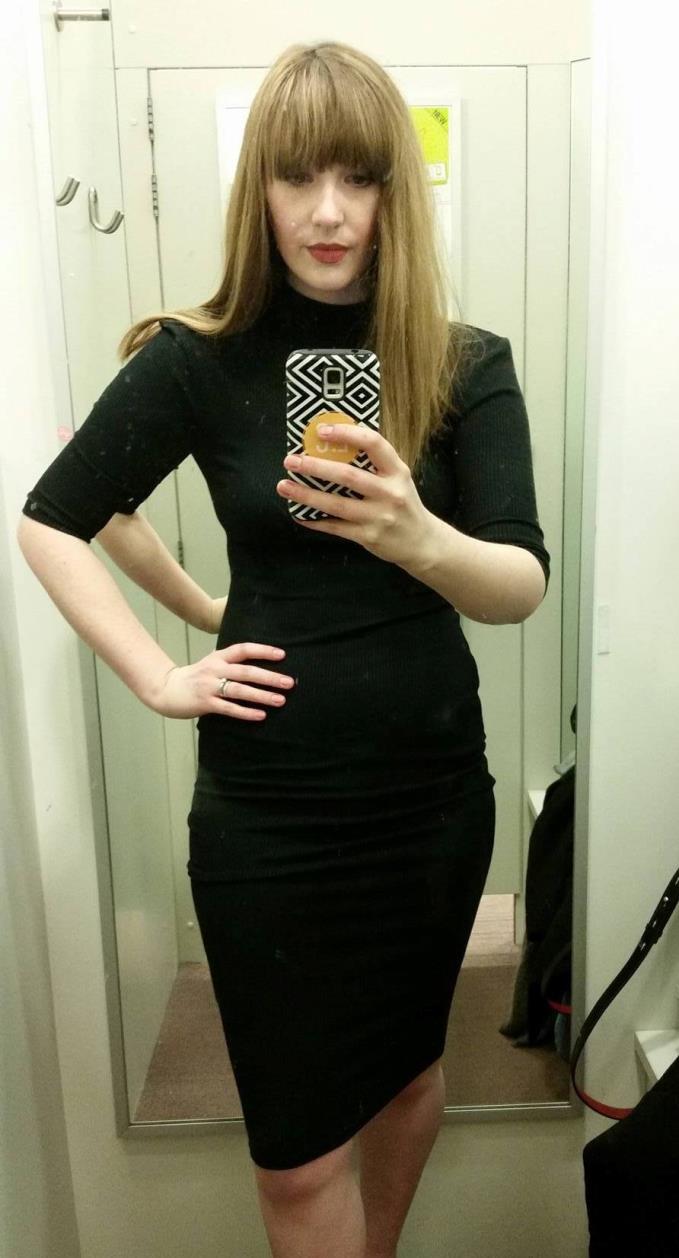 January/February is a strange time on the high street. The Christmas dresses are in the sale and most of the new stock is Spring Summer focused, which isn't ideal right now. However, this Topshop orange 60s inspired mini caught my eye as soon as I walked through the door. It's something I wouldn't normally gravitate to, but the cut and colour are so Gucci-esque, and I thought it would make a nice change from the dark colours we associate with winter. It's so versatile; you can easily dress it down with some flats and an oversized cardigan, or go all out with heels and a clutch depending on the date. The colour is much nicer than it appears on this photo, more muted and flattering.
WAREHOUSE - £55 (BUY HERE)
Disclaimer: I chose this dress due to its beautiful pussy bow and neckline detailing. Unfortunately, I couldn't get that in the photo without getting the rest of the dress in. But, imagine a gorgeous bow (or click on the link above), which is still on trend leading in to SS16. The dress itself is perfect for any date. It's dark, but with the white patterned detailing, it gives it a bit more femininity. The length and cut are beautiful, it's also loose which is great for hiding food babies if you're going for a meal. The cuffed arms give it a great silhouette and it's genuinely flattering for every figure.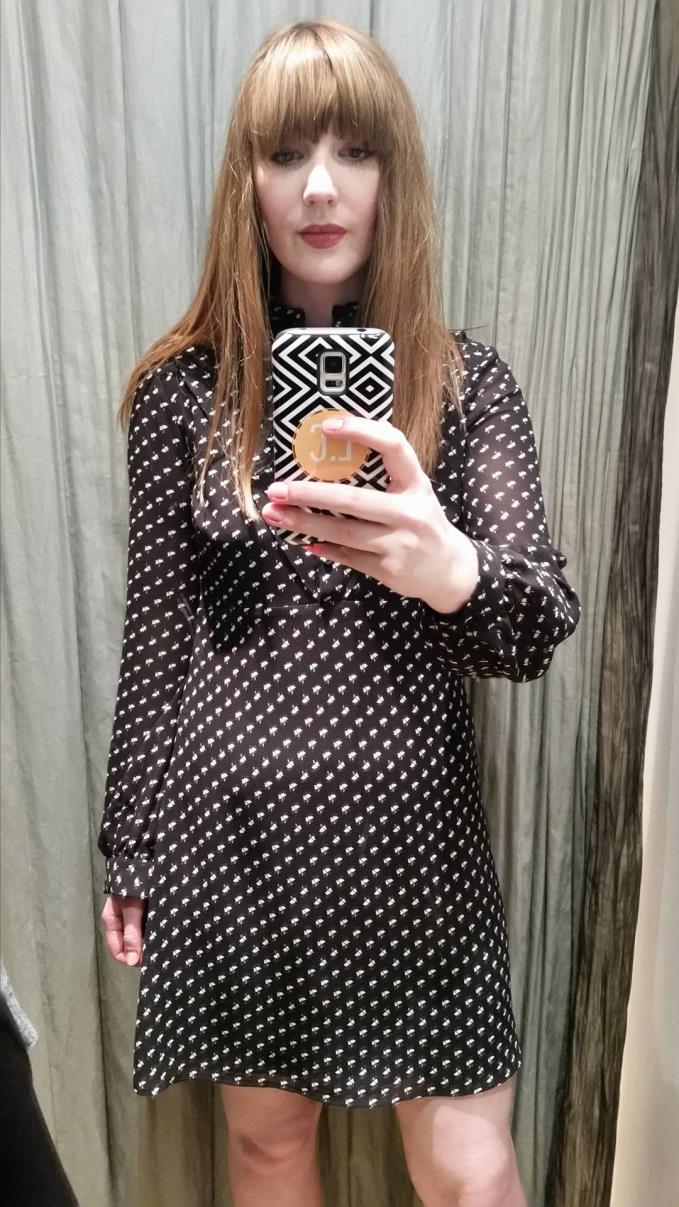 Leather will never go out of fashion - or pleather in this case. It's such a sexy, sassy material and such a good option for a date. I chose this particular dress due to the mix of the feminine cut and the harshness of the pleather. It's a nice combo, and a great way to introduce the fabric into your wardrobe without going too full on. As an added bonus, it's an incredibly flattering style, which cinches you in at the waist but skims over your bum and hips. It also covers the tops of your arms, so it has all possible body concerns covered (literally).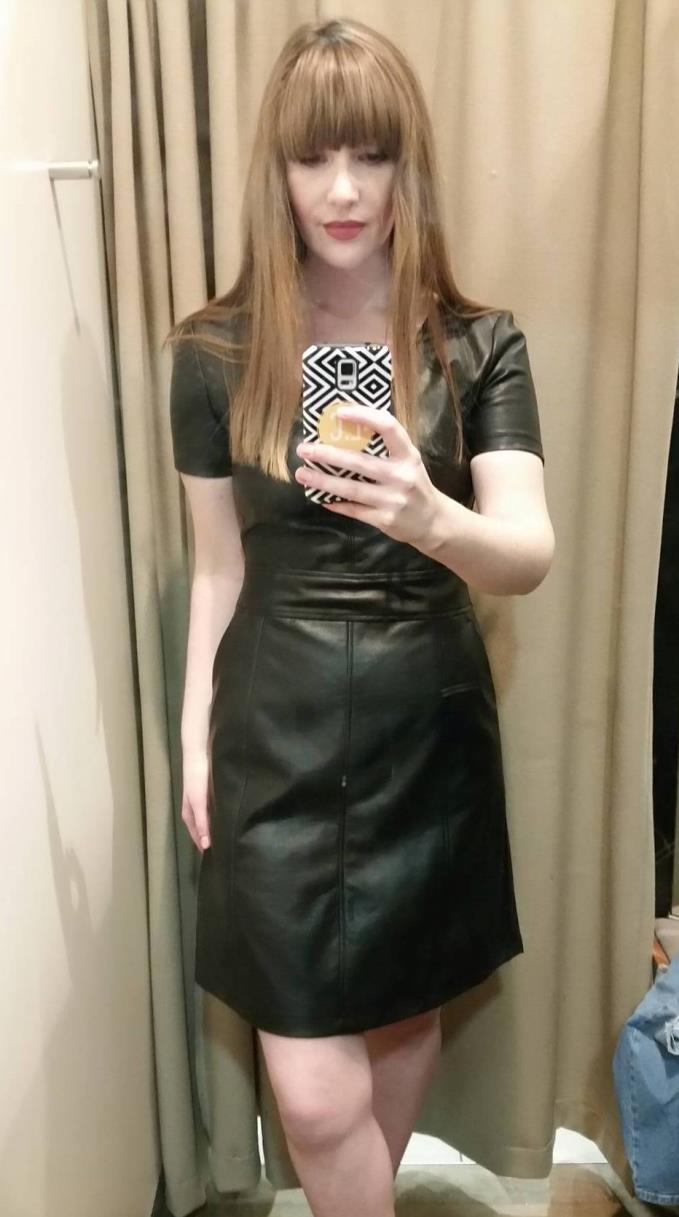 Well this total beauty epitomises Valentine's Day. It was in the window of Coast, and it was love at first sight. It's probably one for a more upmarket type of venue, although if you like it and it makes you feel confident, wear it wherever you want. It exudes luxury and even off the hanger it's incredible. It has underskirts, which even at 27-years-old made me feel like twirling around like a princess. At £95, it's not cheap, but it's definitely a classic piece that you'll be able to wear for years to come.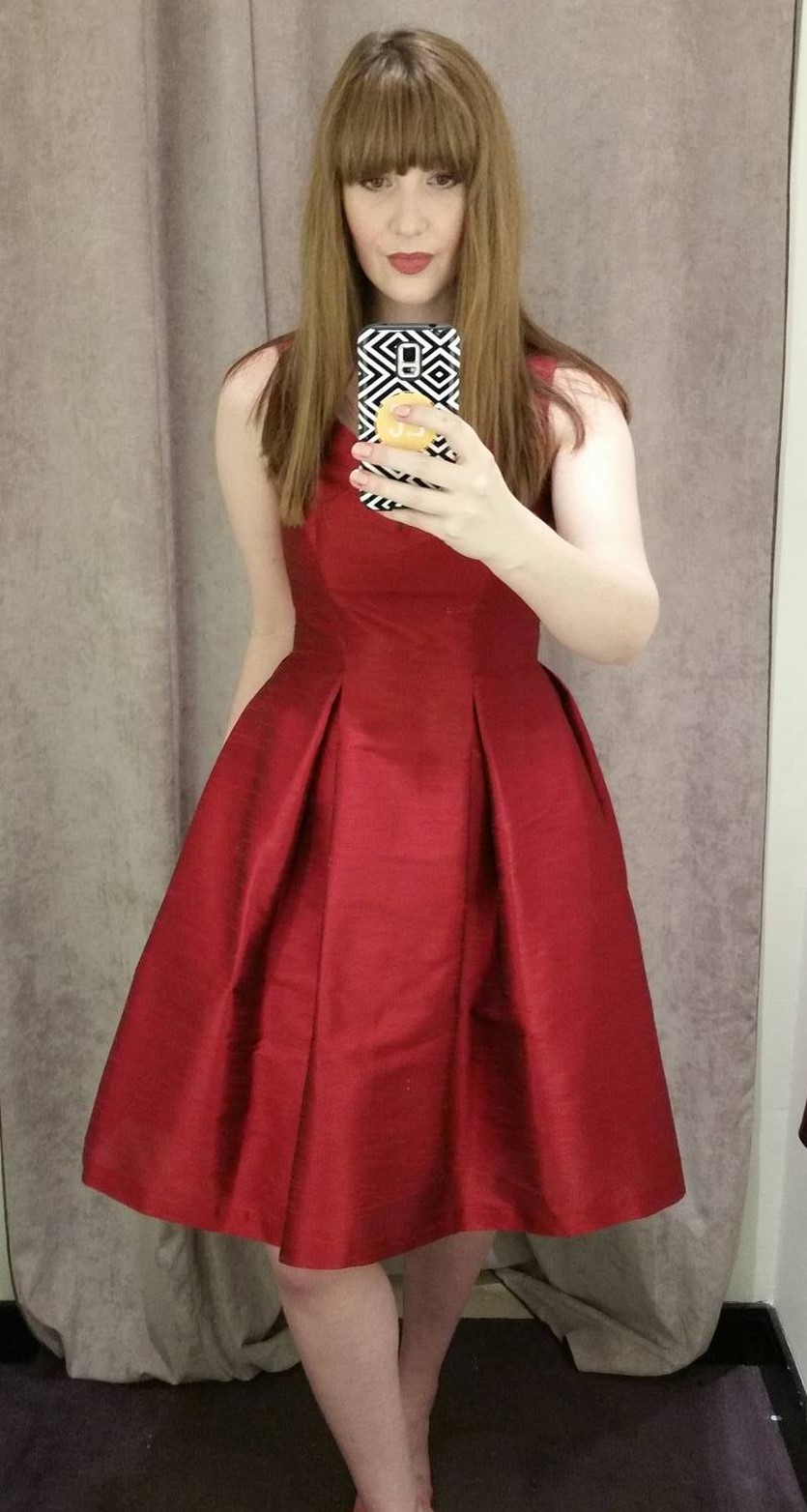 For more fashion advice follow fashion blogger Lauren's (Fashion Panic) style posts on her blog, Twitter and Instagram pages.