ON what was an extremely rare occasion, Confidential publisher and resident 'Fat One', Gordo, passed over a foodie assignment to me - the one in the office decked out in luminous fitness gear who sometimes writes about avocados.
The office can be a junk food breeding ground for the nine-to-five belly bulge.
When Hannah Osman, founder of Manchester-based nutritional food delivery service NUBA, approached Gordo to review her healthy dishes, he asked her whether there'd 'be any fried sausages?'
On what would be a wheat-free, gluten-free, dairy-free and nutritionally holistic five day meal plan, the answer was a blatant 'no'.
This was my territory. Clearly.
I fully identify with the NUBA business model, one which supplies customers with nutritious meals delivered by Osman to your home, desk or gym – the three places I spend most of my time.
The service is especially designed for busy health conscious people who mean well but can't give up their desk drawer biscuits or the packet of sweets the resident office sweet tooth invariably rattles around come 3pm.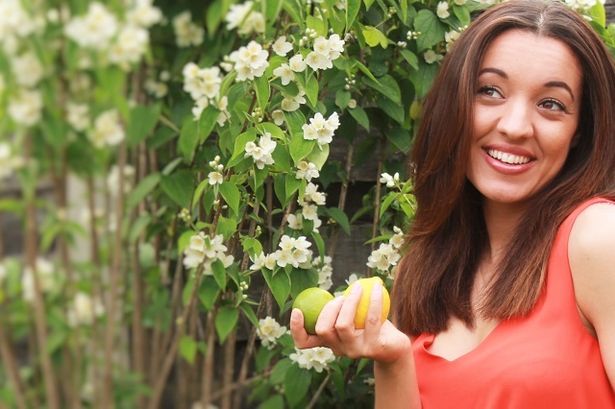 Hannah Osman
"I see it all the time with solicitors, for example," says Osman, sipping a pink smoothie. "Some don't leave their desks at lunchtime because they want to be seen at be putting in the hours. So they start early, leave late and pick up something unhealthy on the way home. I've also become popular with personal trainers who want to provide meal plans for clients."
Osman is the picture of health; dressed in bright, stylish gym-gear, she always looks ready to drop down and give you ten.
"I come from a family and culture which loves food, where clearing your plate means you've not been fed enough and so you're given more food," she laughs. "I quickly learnt that I would need to pay attention to my food and nutrition."
A passionate and self-taught cook, Osman has developed wholesome, largely paleolithic recipes (meat, fish, vegetables and fruit) which can be used to help lose weight or maintain it, depending on your personal goals. Her menus change weekly and cost £33 for the week, or £6.50 a day - triple the expense of your homemade buttie, but not ridiculous if you consider how much one egg in a pot costs from Pret.
So what would happen if we cut out the miserable packed lunches, the expensive splurges at EAT, and give-up leaving the office at lunchtime all together? Would we become slimmer, more productive and save money? Most importantly, would we stay satisfied until 5pm?
MONDAY - CHICKEN BREAST, SPICY LENTIL DAHL & BROCCOLI
With a rumbling stomach, I was pleased to see Osman bounce into the office, bang on time, with my first meal. My colourful ready meal-style tray was filled with a healthy colourful looking assortment, and to my gluttonous delight, a big portion size. As healthy dishes go, this maintains a power balance between protein and carbs. Osman says: 'lentils are a great source of cholesterol lowering fibre' and with 200 grams of steamed chicken breast there was '70g of lean protein with very little fat' chosen to 'fill you up, not out.' The broccoli was included as an anti-oxidant
So the taste test: the chicken was moist, skin-less and clearly from a good source. There's no doubt this was freshly prepared. But as a woman who grew up to be immune to the scotch bonnet, the bird was a little light on seasonning for me, whilst the spicy lentil dahl hadn't seen enough chilli to be considered 'spicy' (I know, I know – this is healthy food and dressings tend to be riddled in salt, sugars and empty calories). But I was full and NUBA were off to a promising start.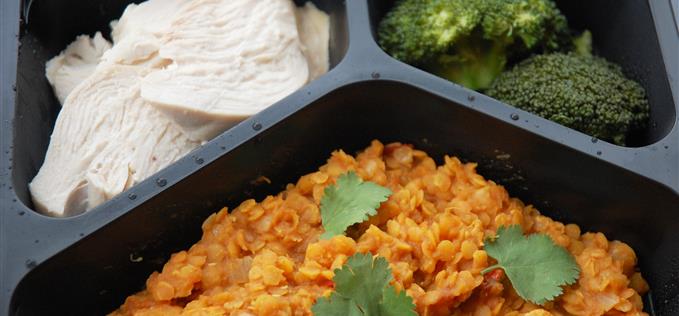 Chicken breast
TUESDAY - CAJUN CHICKEN PATTIES WITH MEXICAN QUINOA SALAD AND AVOCADO
With a choice between chicken patties and a dairy-free fish pie, I chose the former as I had little faith a dairy-free fish pie could be appetising. Osman explained that today's dish contained 'a medley of health benefits'. The patties were good, satisfying, while the quinoa (rich in amino acids) was perfectly cooked, turning out light, fluffy and wholesome. Though I was still missing a great big dollop of flavour and thought I'd happily accept a few added calories for a drizzle of dressing. Still, I polished the lot without leaving a grain.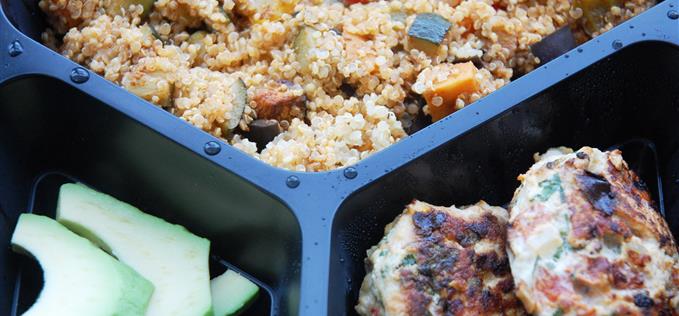 WEDNESDAY - BAKED SALMON WITH COURGETTE, PEA AND MINT SALAD, AVOCADO AND HEMPSEED TOPPING
When it comes to clean-eating I'm a 'throw some avocado on it' sort of cook, so I was happy to see one of my favourite foods on offer today. The simple salmon was perfectly cooked, while the courgette, pea and mint salad offered a solid, low carb companion. Though I did start to wonder why I couldn't just make this myself? Am I so lazy that I can't be bothered to whip up some salmon and pop it in a tray? Answer: yes. The novelty of having lunch delivered daily is not wearing off. I like not having to think about my lunch every day. Osman is becoming the delivery elf, whizzing in and out undetected, leaving sweet, angelic foodie surprises.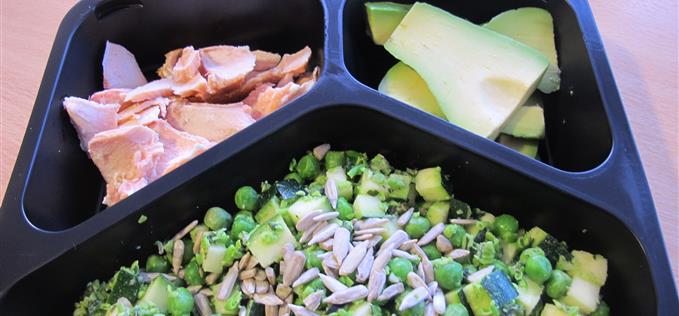 THURSDAY - CHICKEN AND AUBERGINE THAI GREEN CURRY WITH BROWN RICE
This delivery turned out to be my favourite so far. To my surprise the Thai paste, made from scratch and using no oil, was not weak or underwhelming - quite the contrary (I shouldn't have underestimated you NUBA). Testament to Osman's cooking skill, this didn't just taste like a healthy meal, but was fulfilling, flavoursome, and made with love. As health benefits go, this meal was a good balance of protein, slow releasing carbohydrates and good fats. I'd be happy to eat this one all over again.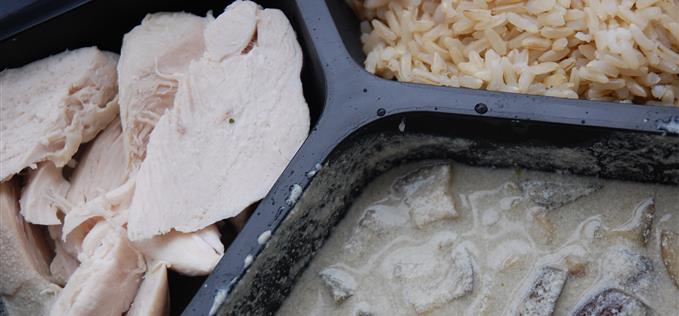 FRIDAY - TUMERIC CHICKEN CURRY WITH BROWN RICE AND BEANS
Bringing my week of healthy lunches to end, Friday's meal turned out to be a curry. Perfect. Exactly what the doctor ordered after a night of wine and nachos (I messed up, okay?). So swooping in to thwart the usual downward spiral of Greggs pasties, sugary treats and general crap, my NUBA meal came packed with hearty, tasty goodness. Again, the lunch satisfied my hunger pangs keeping me satisfied until home time.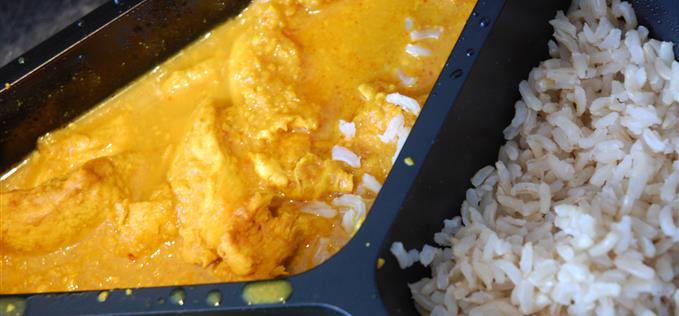 THE VERDICT...
NUBA's service reminded me of one cardinal healthy eating rule: 'eat breakfast like a king, lunch like a prince and dinner like a pauper.' By enjoying larger lunches I felt less likely to eat a huge meal at dinner time, which was both a win for my waistline and pocket. This was also a lesson in control; portion and calorie control, but above all, self-control. With a little help, I could put blinkers on and ignore all those unhealthy snacks floating around the office. I certainly did over the five days. And for someone who finds committing to a good diet harder than working out, I could see how incorporating NUBA into my lifestyle could help towards a more svelte physique.
Of course, I could make my own packed lunch for a fraction of the cost, but like many office workers, I often find myself in a over-priced coffee shop on most days. In which case, NUBA seems far more cost-effective overall. With meal-prepping becoming an increasingly sought after service, NUBA may be onto something. It identifies, without judgement, that many of us are a little lazy and a little underprepared, but have good intentions when it comes to our health. NUBA just helps cut out the temptation, the excuses and eliminates the additives and sugars that come part and parcel with modern living. I could get used to this...
Find out more about NUBA and its service here.
Powered by