RECENTLY opened vintage store, Goodstock Manchester, has a great idea to get young people volunteering and into employment. Given recent complaints about Britain's 'infantalized youth', we think David Cameron will like it.
Goodstock want to promote 'shopping that makes you feel good on the inside and look good on the outside' - they've even plastered it to the walls.
It's a charity shop run by one of the UK's largest youth charities, vInspired, which organises opportunities for 16–25-year-olds to 'do good things', including volunteering, fundraising and running community projects. Much like Oxfam and St Anns Hopice, Goodstock relies on donated clothes and volunteers. Any money made goes back into the organisation (see here).
Manchester is the first city to see a vInspired charity clothing store, and importantly, it doesn't much look like one.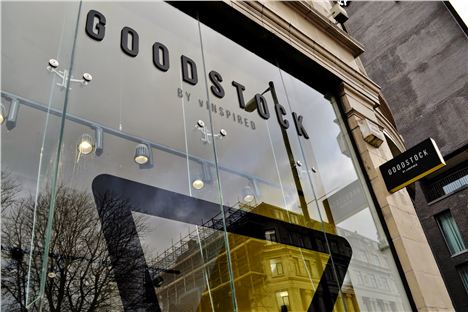 Goodstock (Credit: Ma Bicyclette)
On Oxford road, Goodstock is a bright and stylish glass-fronted establishment, conveniently located on the city's 'Knowledge Corridor' near to the University and colleges. The store is spread over three floors, with the top floor used as an exhibition space where young people will be able to put on shows and learn new skills.
"It was important that the store looked stylish and appealing, so young people would want to both work and shop here. Young people can volunteer to work at Goodstock and gain retail skills they may need," said Christiana, one of the shop's active volunteers.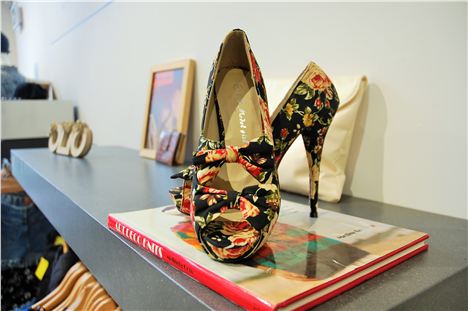 The Goodstock
Goodstock is certainly an inviting space, with some great clobber to snatch-up (I spotted a very nice Burberry belt). It's not too dissimilar to teen favourite high-street stores American Apparel and Urban Outfitters, which also boast reclaimed and vintage clothes, and the walls are adorned with Instagram-worthy style and volunteering quotes. Most appealing, the prices are far lower at Goodstock than on the high street.
"Our retail director, Grace Barry, who's originally from Manchester, has clear price-guidelines and the clothes have to be affordable. High-street items can start at £4 but the designer clothes, will of course be a little pricier," said Christiana.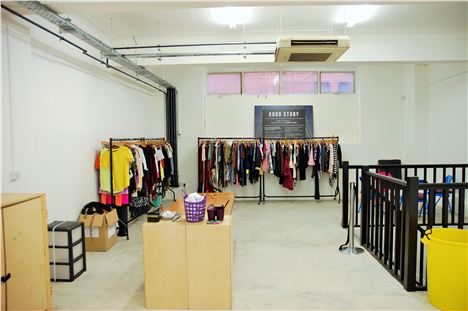 The Goodstock's exhbition space
With vintage and throwback clothes remaining hot commodities in young trend fashion (and selling at alarmingly high-price points in some vintage outfitters), it's easy to see why the place will be popular.
Goodstock will appeal to those who enjoy living out their own version of the 80s and 90s in reclaimed clothes. More so, it will also appeal to the young people who have that volunteering spirit. Goodstock want to promote 'shopping that makes you feel good on the inside and look good on the outside' - they've even plastered it to the walls.
Though many of us have graduated out of the 16-25 age bracket (so-long discounted railcard), those of us who spent considerable time amassing piles of vintage-clobber, sourcing vinyls and proudly rocking their one-off OXFAM-finds, will hope this charity initiative does well.
It's fashion with a great deal of substance.
Goodstock | 6a Oxford Road | Manchester | M15QA
You can find them on Twitter @goodstockshop
Goodstock accepts donations