I STILL can't quite understand it, the unprecedented hysteria surrounding Kylie Jenner's matte liquid lipsticks and her international sell-out Kylie Lip Kit collection.
Are matte lips a trend we should be revisiting? Aren't they drying?
The eighteen-year-old's range, which first launched online earlier this year, continues to sell out in a matter of minutes. Not long ago I tried to get hold of one for this very article. I shamelessly tried to pull strings, but to no avail. I even (and this is hard for me to admit) waited up at midnight for them to restock the line only to find myself manically tapping the 'BUY NOW' button for five minutes. That was a low point.
I've just checked again. Yep. Still sold out.
But why all the madness? We've not seen this level of consumer crazeiness since Asda slashed their TV prices on Black Friday and everyone went ape shit. Of course, as part of the Kardashian-Jenner dynasty, Kylie Jenner knows a thing or two about stirring up attention – the lipkit line was bound to be popular.
In response other make-up lines have brought out their own versions and thankfully they're much more available.
Applied with a wand, the matte liquid lipsticks should go on wet and dry quickly without any sheen. The benefit is that they're highly pigmented and should last all day.
But are matte lips really a trend we should be revisiting? Aren't they too drying? Who wants lips drier than a camel's hoof?
I tried four alternatives to the Kylie Jenner range to see what all the fuss is all about.
STILA 'STAY ALL DAY' LIQUID LIPSTICK - £16
Shade: Chianti
Stila's liquid lipstick range comes with a lot of promises: 'full coverage', 'intense moisture', 'up to six hours continuous wear' and states the lipsticks 'won't bleed or transfer'... and they're not lying. This lipstick does not move. I've kiss tested, food tested and talk tested, while the higly pigmented colour stays as bold as first applied. In fact, the only issue with this lipstick is trying to get it off. The range comes in twenty shades and I'm all set to buy every one.
4.5/5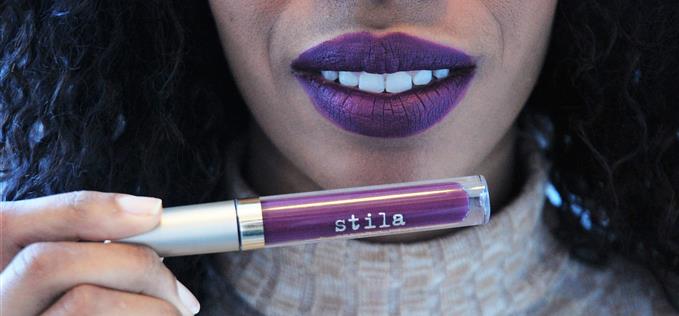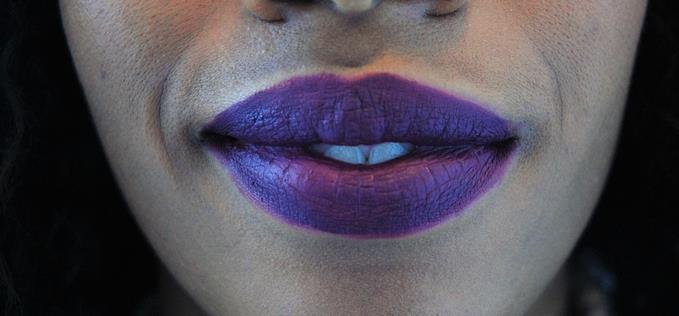 MAC RETRO MATTE LIQUID LIP COLOUR - £21
Shade: Feels So Grand
MAC's retro matte lipsticks are almost as popular as the Kylie Jenner ones. Almost. The range comes in fifteen shades spanning 'timeless glamour' and 'all out flash' looks. I went for timeless glamour with their 'Feels So Glam' orange-toned red lippie. Now this is a gorgeous lipstick. It takes a few coats to build up the colour but allows you to be precise with your application (I'd recommend a lip liner if you have shaky hands like I do). It should be noted that while the lipstick is certainly long-lasting it can be drying when worn all day. Still, the shade makes up for it.
4/5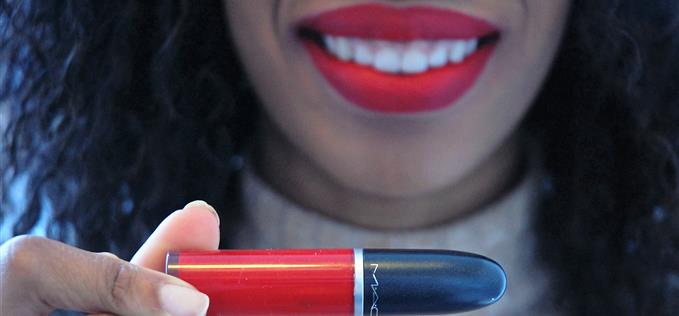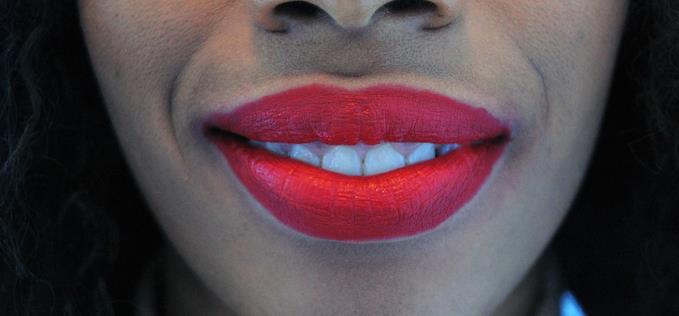 ANASTASIA BEVERLEY HILLS MATTE LIQUID LIPSTICK - £20
Shade: Heathers
I'm a frequent lip licker – like a female LL Cool J. While I look like I'm trying to seduce you, I'm subconsciously trying to rehydrate my massive face airbags. This proves an issue for this lipstick formula. Once wet it goes sticky and gloopy and you're left with patches before time to reapply. Still, don't be put off by this lipstick as the coverage and pigment is brilliantly vibrant and goes on smooth and evenly. The range is expansive with twenty available shades.
3.5/5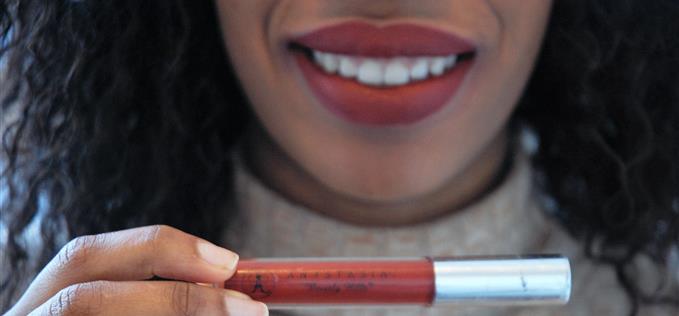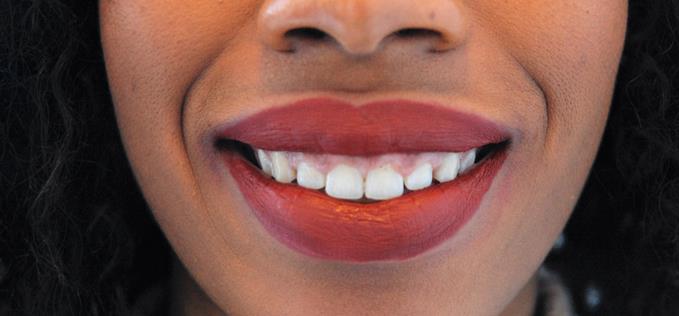 NYX SOFT MATTE LIP CREAM - £5.50
Shade: SMLC04 - LONDON
OK, so this shade of lipstick was not made for me but don't be put off by this colour-matching mishap. Out of all the matte lipsticks I've tried this is the most hydrating and, for the added win, the cheapest. It smooths on creamily and sets your lips rather than dries. Although you do need to apply this frequently and heavily as the coverage is not as potent as the other more expensive matte lipsticks. Considering other brands have priced their matte lipsticks above the fifteen pound mark, I'd happily fill my boots with more of the 28 shades.
3.5/5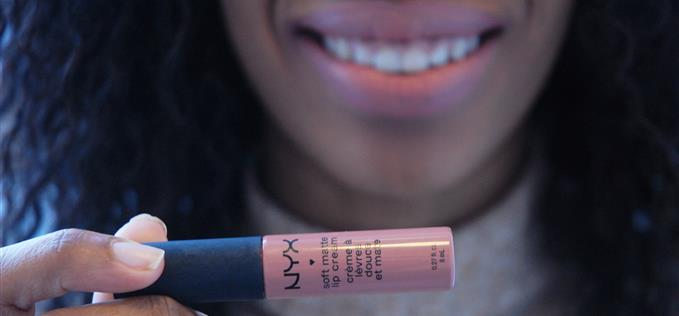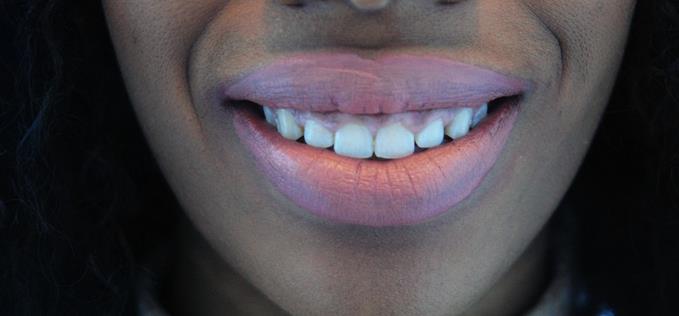 VERDICT
I've come to understand the popularity of these lipsticks and the novelty of the wet-to-dry application is not completely lost on me. They have staying power, quite literally, as most of liquid lipsticks I've tried did not budge from my lips for most of the day. So great if you have a dinner date and are wary of a lippie-on-the-teeth nightmare. Plus there's no chance of getting lipstick stains on a shirt collar if you catch my drift. That doesn't mean I'll ditch the good ol' lipstick bullet, though. No matter how you spin matte liquid lipsticks they are far more drying compared to other available lipsticks. If you want to try these, load your lips up with Vaseline beforehand. Now pucker up, as these are completely kiss proof.