T'IS the season for frivolously buying things that appear out of the attic only once every year, good job then that Manchester's Christmas Markets returned last week, marking the start (is November too soon? Nah) of the city's festive season. And with bratwurst, gluhwein and knee-high willow reindeers at almost every corner, there really is no escaping them.
But once you've eaten your way through the sausage, crepes and waffles, all those stalls (350 no less), festive paraphernalia and wooden ducks can become a little overwhelming.
Still, amongst the melee there remains a few hidden gems worth browsing, and trust us, we've been through them all, from Albert Square to Market Street and up to Cathedral Gardens.
Here's the fifteen best buys we came across on our travels:
HANDMADE SILK SCARVES (£12), MARKET STREET
If you look hard enough, the markets do actually offer some wearable items (some of those knitted ponchos are questionable, though). Spotted knotted elegantly around the neck of a trader on Market Street, these handmade silk scarves and snoods make a beautiful gift for a loved one – especially one who may fancy themselves a regular Audrey Hepburn. The scarves are said to hail from 'famous craft silk villages' in Vietnam. From £12 each some come handpainted in a waterfall or jacquard style.
Also find them online at Silk Shack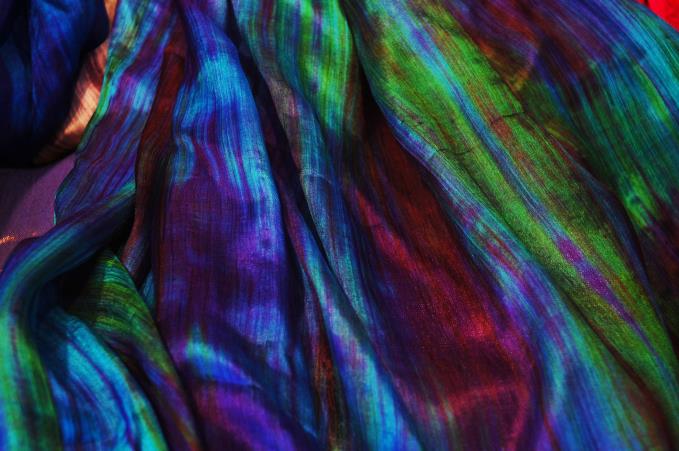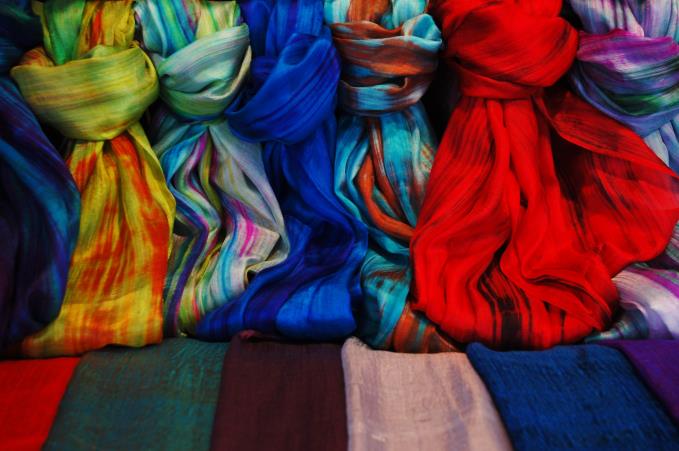 ---
GARLIC GRATER PLATES (£6), ST ANN'S SQUARE
Flying in from the Netherlands for this year's markets, the Garlic Man stall-owner is, well, passionate about garlic. His colourful hand-decorated garlic grater plates were certainly popular with customers on St Ann's Square. Head over to his counter and the Garlic Man will demonstrate how you can use the plates when cooking up a storm this Christmas. He also reckons they wash easily. Handy that. For £6, you can buy one plate or a set of six for a discounted price.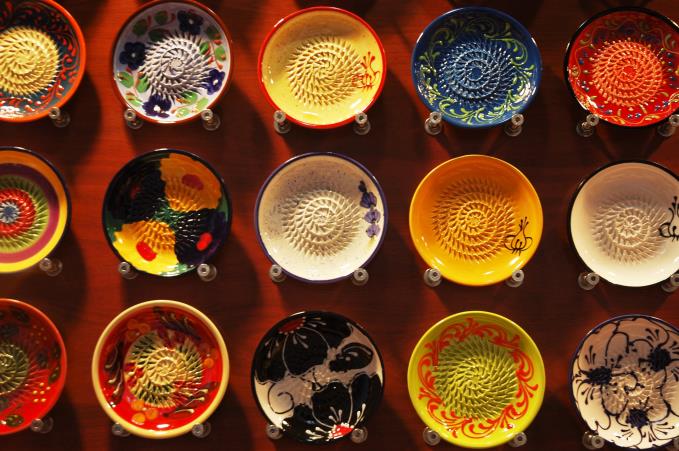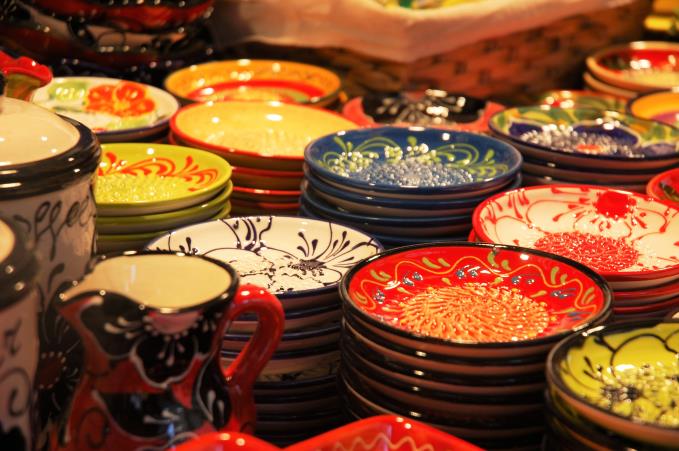 ---
CRYSTAL CHAKRA BRACELETS (£14), KING STREET
Perhaps we were drawn to this stall by cosmic elements or powerful amethyst crystals. We're still not sure how these all-powerful healing crystals work, but give the stall owner your star sign and she'll point you in the direction of a stone suited to your cosmic needs. How about jade for combating depression, or green opal to rid you of any negative energy? To cover all bases, go for a chakra bracelet featuring all available stones to keep you aligned. Even if you're a little sceptical, the crystal bracelets are still a beautiful piece to wear. Pick a star-sign bracelet for a loved one for sentimental value.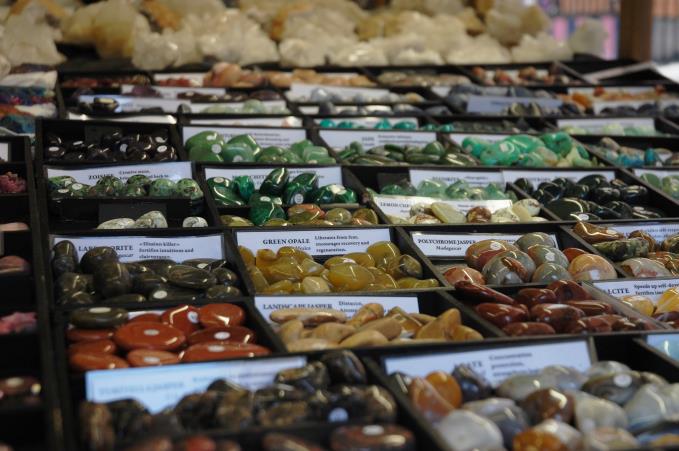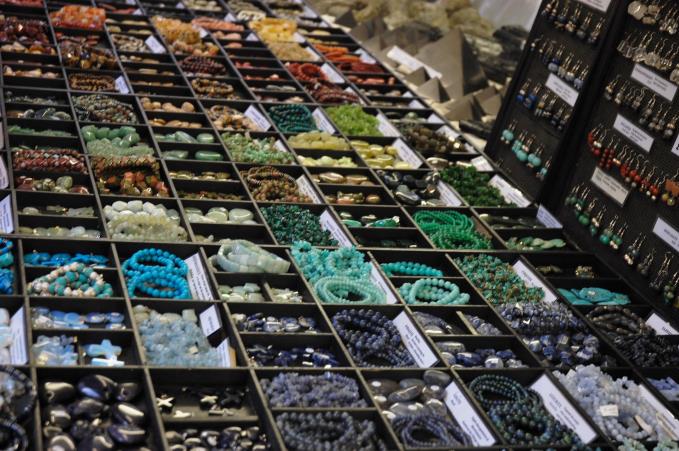 ---
CERAMIC PUNCH BOWL AND CUPS (£14.50 - £127), ALBERT SQUARE
You can't move for ceramic wares at the Christmas Markets (it feels like an accident waiting to happen). Interlude Ceramics is one of the better examples to be found in Albert Square. Designer Mary Chappelhow creates her gorgeous stoneware and porcelain clay bowls from her studio in Cumbria. Vases, mugs and bowls come lovely pastel shades inspired by the Lakeland seasons. Prices vary here. Find jugs for £14.50 or buy this standout punchbowl with accompanying mugs for £127.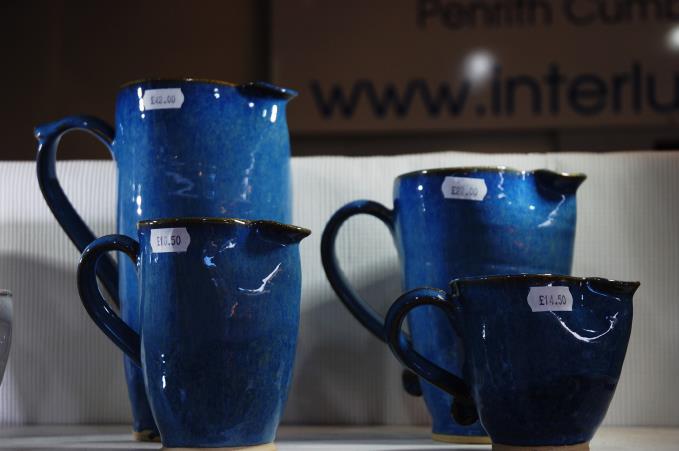 ---
MOROCCAN LANTERNS (£10 – £90), CATHEDRAL STREET
It's hard to miss this stall glowing with enchanting Moroccan lanterns on Cathedral Street - you can smell the incense from a mile away, Designed in Morocco and created by a small company based in Worcestershire, the traditional lanterns are timeless pieces for the home. We were told that the lanterns make great outdoor fixtures, while the small lanterns priced at £10 great dinner table settings.
Made by Jackdaw Moroccon Lanterns, also find the lanterns online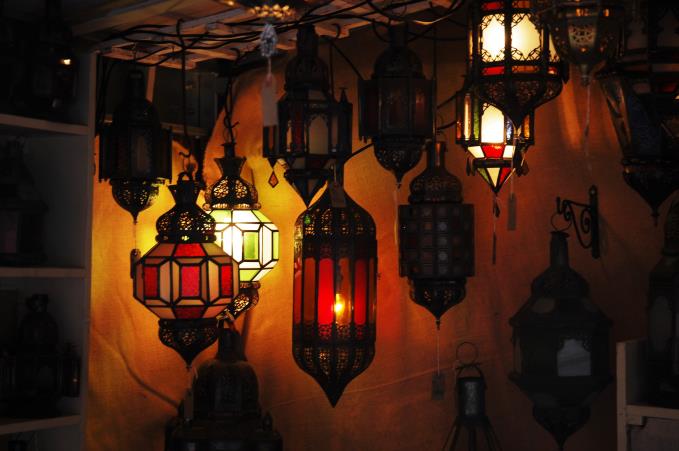 ---
TOURING CHESS BOARDS (£35), ALBERT SQUARE
If you're being forced to spend time with extended-extended family, then a selction of bonding board games are a must. On Albert Square you find classic games such as Snakes & Ladders and Connect Four handcrafted in wood instead of your typical plastic boards. The touring deluxe chess boards are quite something. The varnished wooden boards are decorated with intricate swirling carvings and come with sophisticated wooden chess pieces for £35.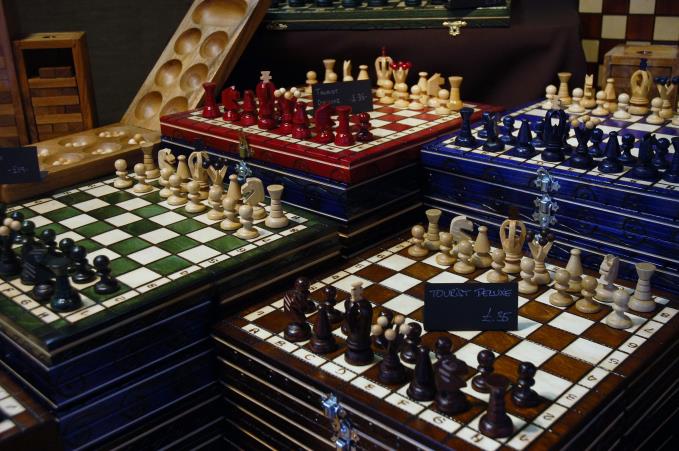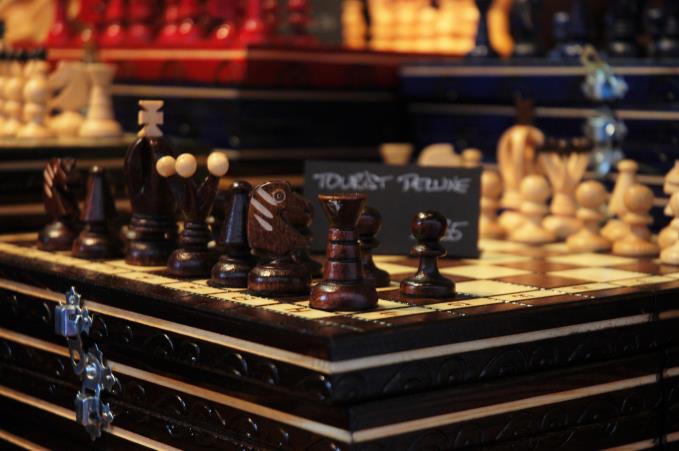 ---
VIETNAMESE WINE HOLDERS (£18), MARKET STREET
Using only wood, The Vietnam Shop stall has an intriguing collection of wooden jewellery boxes and trinkets, all of which have been lacquered with colourful, traditional Vietnamese designs. The curved, boat-like wine holders make great, unique kitchen accessories. All handmade, we were told that the intricate mosaic prints are cleverly achieved using cracked eggs shells.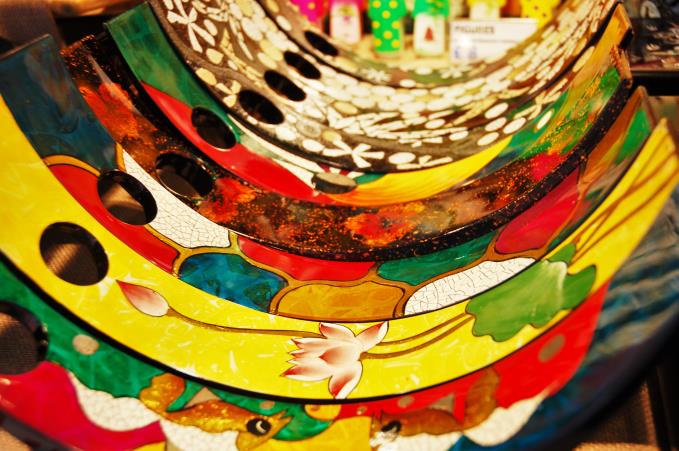 ---
SILVER SPARROW SKULL RING (£56), EXCHANGE SQUARE
"This is a genuine sparrow skull, it's made with real silver but we've kept the price low... we priced it before Brexit," says Forage Jewellery's stall trader. "We also have a rhinoceros beetle encased in brass,." This jewellery stall at the Corn Exchange Christmas Markets is certainly unique, and the edgy brand also boasts beautiful wind-up pocket watches made to "last a lifetime" and even quirkier rings made from moulded Thai currency. The stall is also selling finger knitted hats made by a village of vulnerable and unemployed women in Northern India to help them earn a living.
You can also find Forage Designs online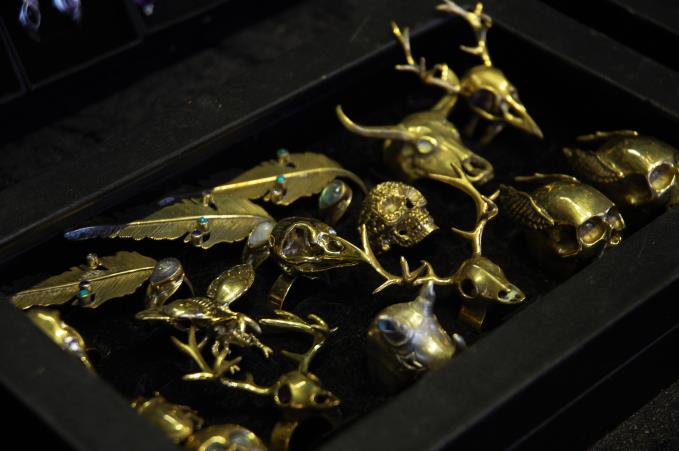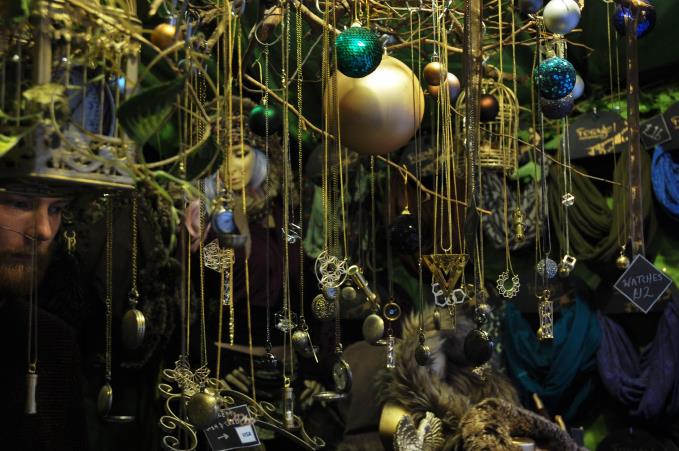 ---
WOODEN CHURCHES (£10), MARKET STREET
What better festive-test of an item than two old ladies cooing about how 'wonderful' they are? Under a makeshift barn on Market Street, you can find some of the most festive wares to decorate your home with (although we're still not sold on those Santa Claus statues). We took a liking to these handmade wooden churches which come with a candle holder. Starting at £10, the bigger the steeple the higher the price. Add these to your Xmas decorations for an instant festive feel.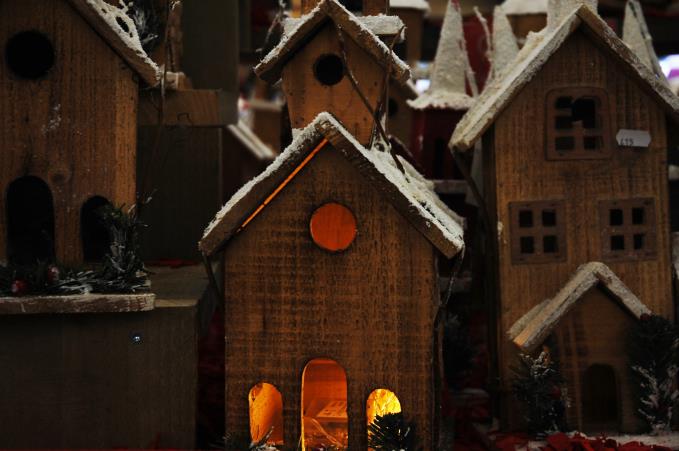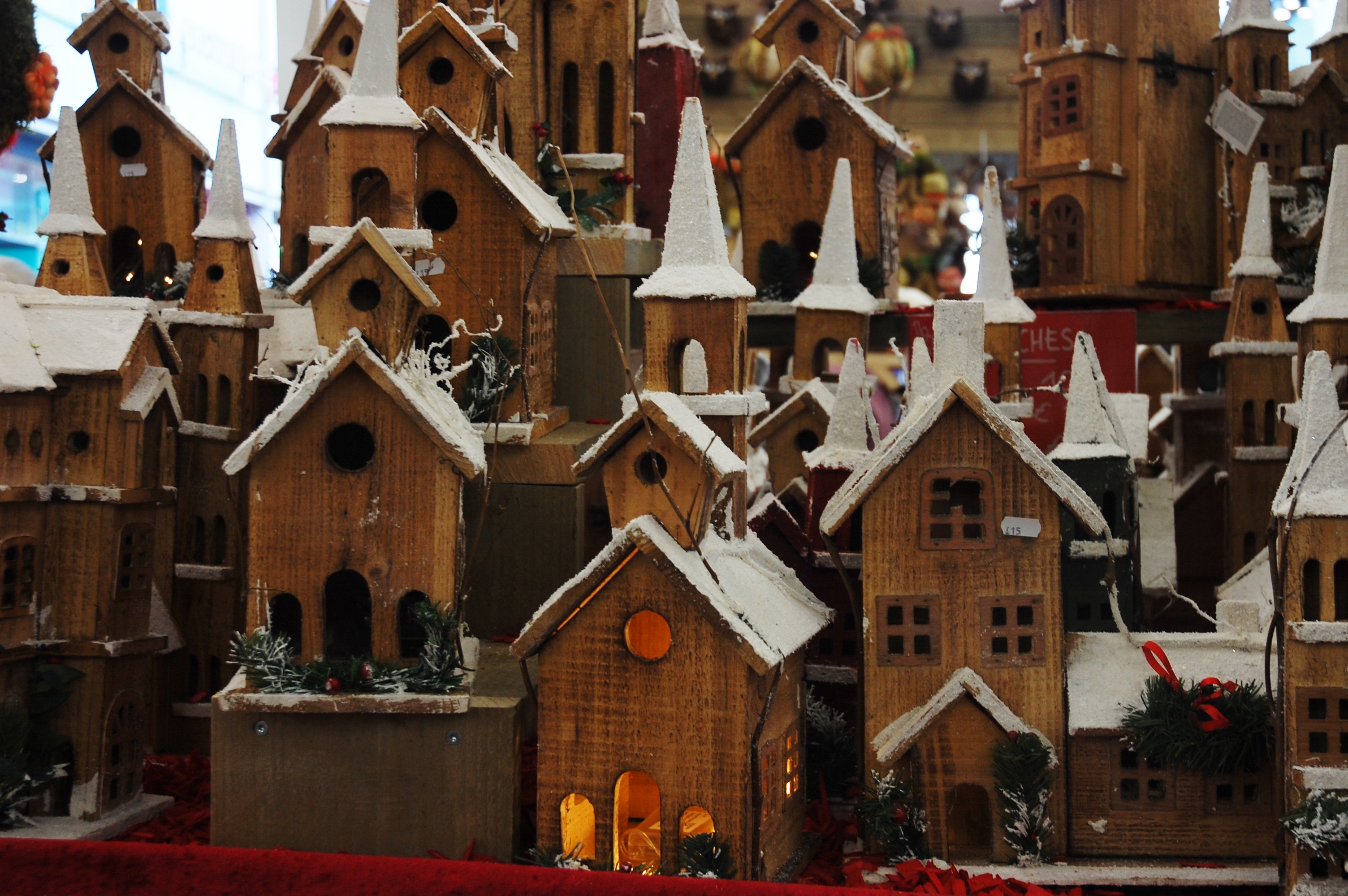 ---
PRINGLE & FAIRWEATHER ORGANIC HAND CREAM (£7), NEW CATHEDRAL STREET
The owner of these organic and handmade skincare products created the range to help combat her eczema - and apparently it worked. At the stall on New Cathedral Street, she encouraged us to try her luxurious thick creams made with all natural ingredients. We ended up purchasing one of the 'really rich' hand creams made with geranium, ylang ylang and rose. Not only do these products smell great, we were promised ethical, nourishing products all made by hand. As bath and beauty products tend to be a staple gift at Christmas time, we'd bypass the usual medley of Boots gift sets and give these a try. The hand cream comes in at £7.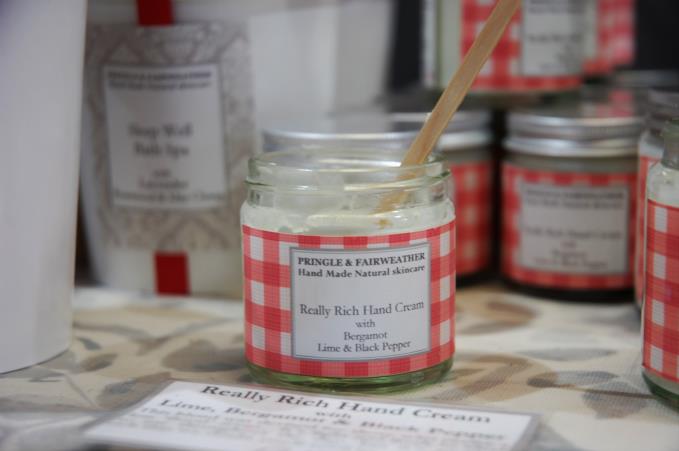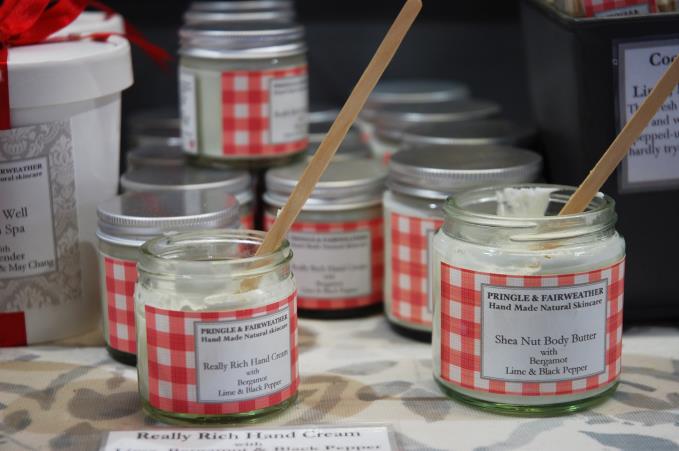 ---
MANCHESTER MUGS (£10), ST ANN'S SQUARE
Meha Hindocha, an artist, traveller and avid doodler, is sharing her collection of mugs, coasters, cushions and posters, which all tell a story of her travels through intricate doodles of her favourite cityscapes. Find Manchester in the mix of Hindocha's drawings and murals; from scrawlings of the Northern Quarter and the bohemian streets of Chorlton, to Manchester city centre's vast skyline. Get it all on a cool mug for £10.
Find more Meha Hindocha artworks online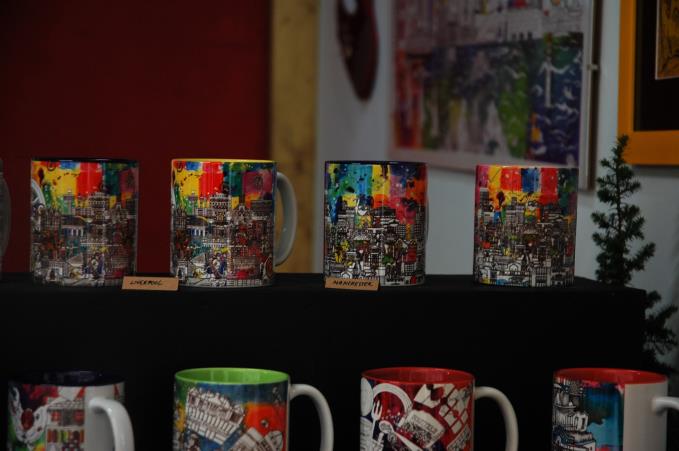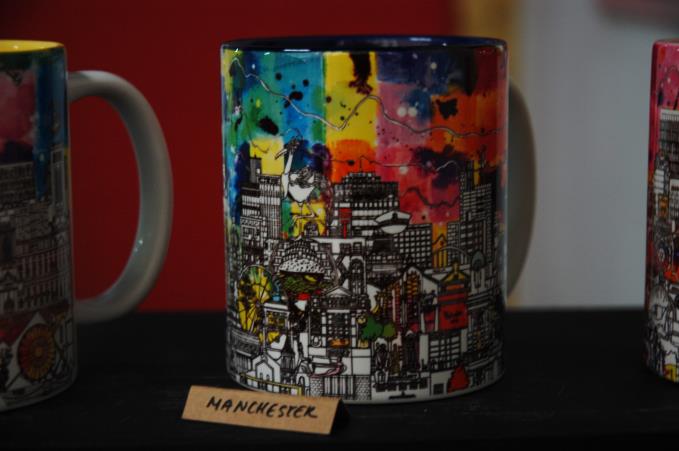 ---
CHRISTMAS BAUBLE EARRINGS (£20), BRAZENNOSE
Cheshire-based jewellery designer Victoria Wild has an ideal spot under the Christmas Markets signage on Brazennose Street. Her jewellery, which dangles from snow-kissed white branches, is similarly eye-catching. Wild's earrings, pendants and bracelets come handmade with Murano glass sourced from Venice, semi-precious stones, pearls, Czech glass and gold. There are loads of seasonal patterns and designs to choose from, including adorable Christmas bauble earrings for £20.
Victoria Wild jewellery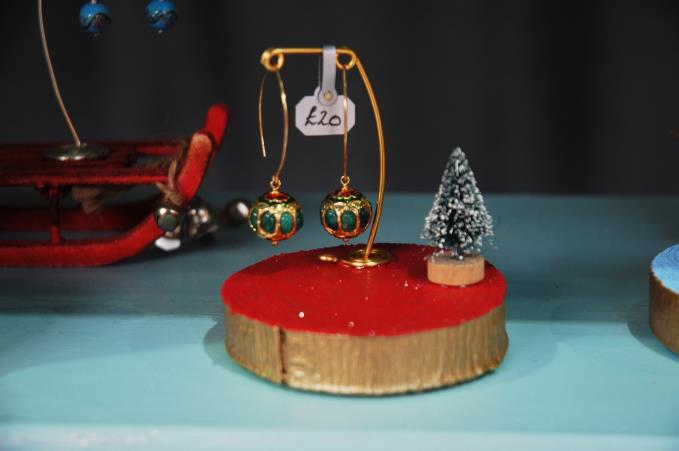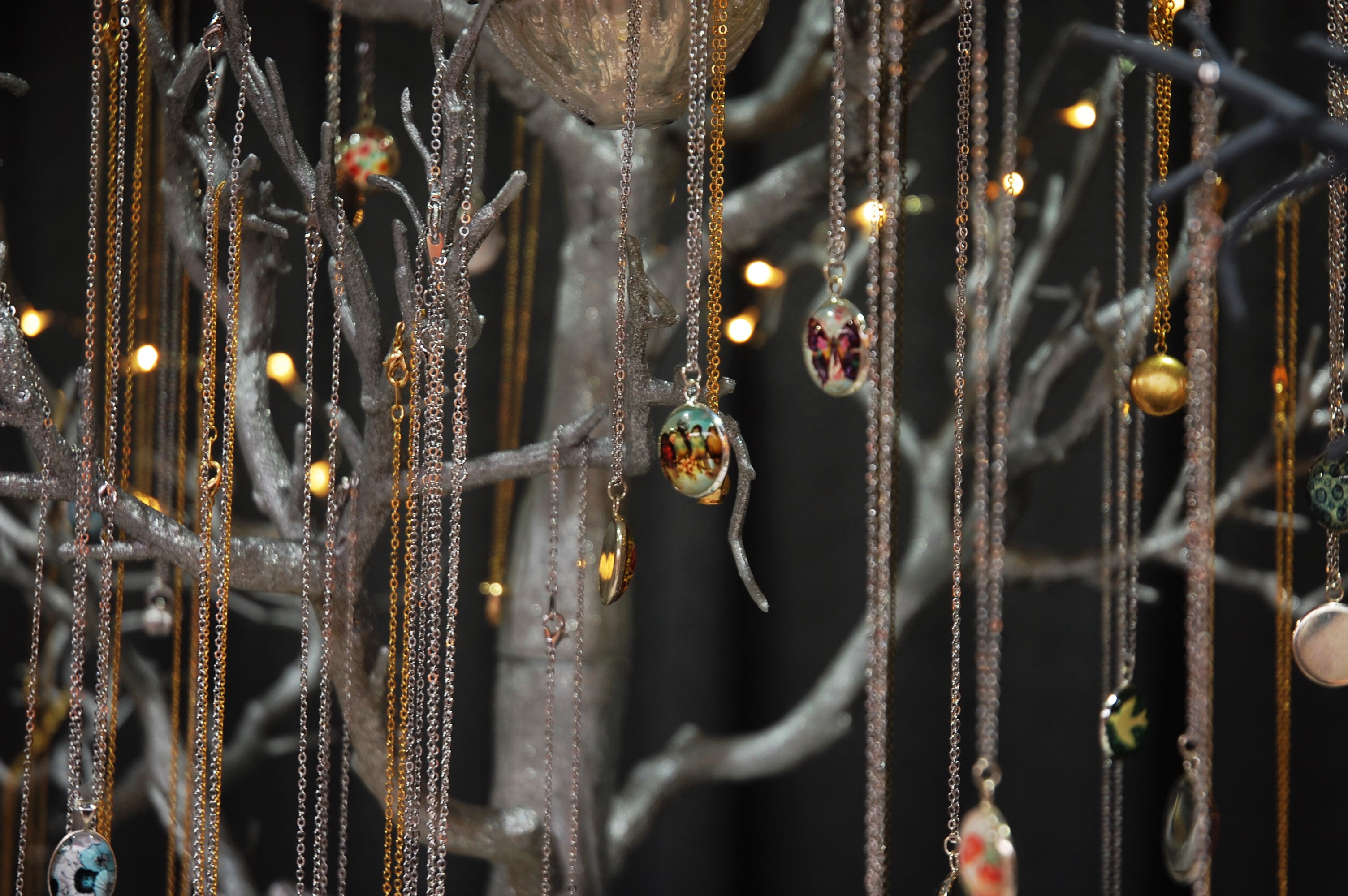 ---
INDIAN LEATHER NOTEBOOKS (£5 - £40), MARKET STREET & NEW CATHEDRAL STREET
You can find these beautifully bound reclaimed leather notebooks at a few stalls throughout the markets. "We get the leather from India. Because the cow is sacred there, every part is used," says the stallholder. They come in all different sizes with unique drawings imprinted onto the covers. A great thing on which to list all those upcoming New Year's resolutions, or perhaps pen a novel.
Made Of Music website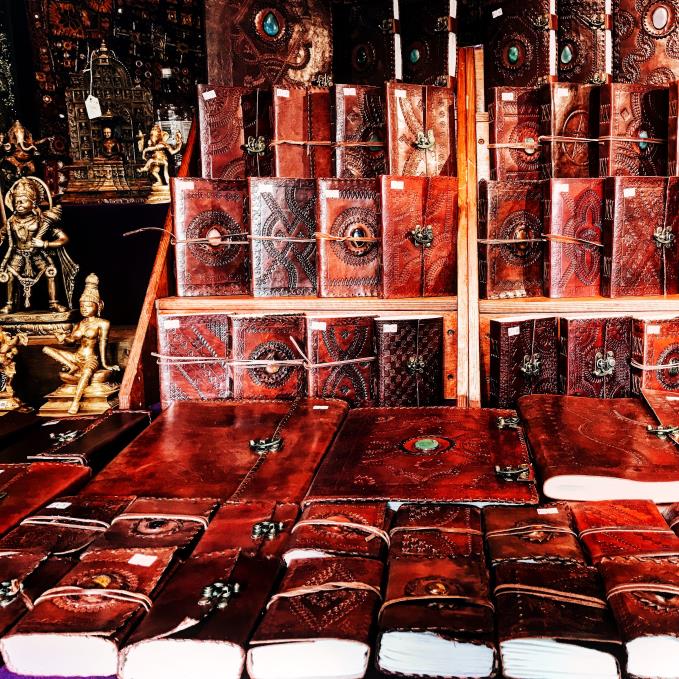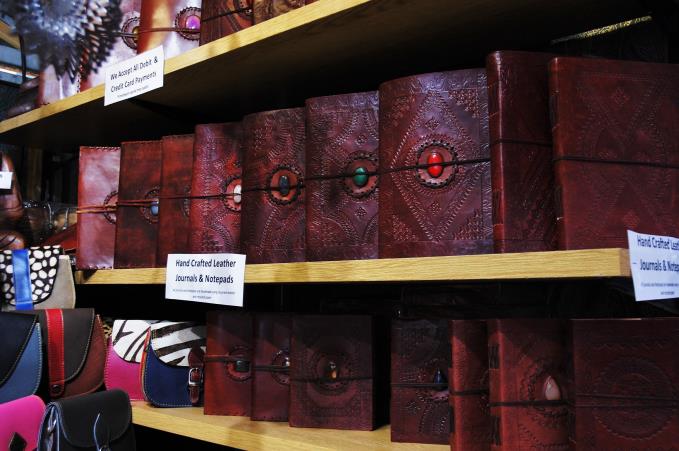 ---
'REAL' TARANTULAS (£12), ALBERT SQUARE
"Imagine having to look at 'em every day," laughed this unusual market trader. "Yes, they're real tarantulas. Though I don't know how they get them to pose like that." On Albert Square, Marticorena sells real bugs. They're dead, of course, and encased in resin, becoming paper weights, key rings and bottle openers. "We get them from a bug farm in Thailand. I don't know much else about them." Granted, these won't be for everybody, but would make a cracking stocking filler for any budding entomologist.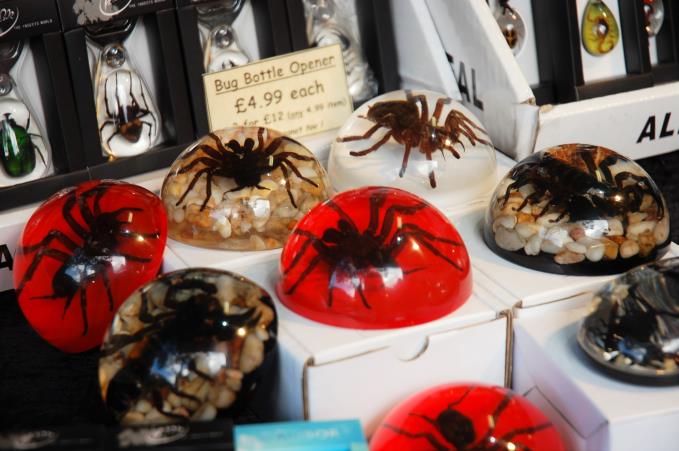 ---
FIGHTING DARTH VADERS (£20), ALBERT SQUARE
There's seems to be a fixation with Star Wars at the Christmas Markets. You can find both small and humongous sci-fi figurines made from reclaimed scrap metal at most locations – and they're probably the least festive things you can buy. Still, these fighting Darth Vaders are handmade (even down to their little lightsabers), cost £20, and make a great little gift for those Force-nuts. There are more iconic sci-fi items to collect here too, such as a miniature tardis to go with your tiny Dr Who.