UP NORTH we rarely get a sniff of all the faff and fancy happenings at London Fashion Week. While designers such as Burberry, Anya Hindmarch, Vivienne Westwood et al, grace the annual catwalk with their A/W and S/S collections, northern England remains cold and frosty on the high fashion front.
The aim is to make London Fashion Week more accessible to the general public across the UK
But with a wealth of independent designer stores, a leading city centre high-street and established front-runners in the online fashion market with Missguided and Boohoo.com, Manchester, in particular, has carved out its own fashion identity. The South has taken notice in recent years, by hosting the first Vogue Fashion Night Out outside of London in 2013.
Still, the city could do with more high-profile fashion events; and Marks and Spencer has heard our plea.
The long-standing British high-street brand, which made its first London Fashion Week debut last year, has teamed up with the British Fashion Council to host an exclusive fashion event at its Market Street store.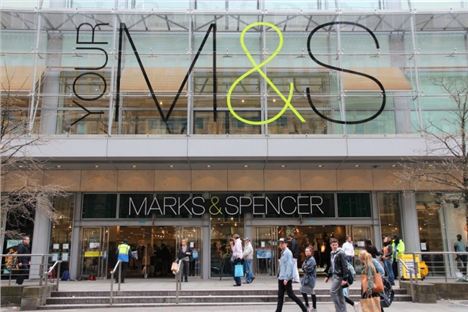 M&S Manchester
On Thursday 26 February, M&S Style Director Belinda Earl will present the company's Spring/Summer 15 collections via three catwalk shows at 1pm, 4pm and 6.30pm featuring local models. Exclusive video footage of highlights from the London Fashion Week AW15 catwalks will also be shown at the event.
The activity marks M&S becoming an official sponsor of London Fashion Week having been a patron of its organisers, the British Fashion Council, for many years.
Belinda Earl, M&S Style Director
The company, which used Manchester companies to design its celebrated Best Of British collection, says its aim is to make London Fashion Week more accessible to the general public across the UK, giving more people the chance to see the catwalk action. Manchester is to be first place outside London to receive this exclusive event.
Belinda Earl, Style Director at M&S, said: "London Fashion Week is one of the biggest events in the fashion calendar and so we wanted to do something in collaboration with British Fashion Council to mark our involvement.
"Manchester is the first city that has taken London Fashion Week outside of the capital and we are looking forward to showing customers what they might be wearing come the Autumn as well as presenting the best of our own Spring/Summer 15 collections on a live catwalk, showcasing innovations and the quality M&S is known for."
While it may steer away from fashion traditon - with the fashion capitals of the world firmly set - there's certainly more room for designers to host spin-off events here in other major UK fashion cities.
So that's Vogue and M&S ticked off... who's next?
Those interested in attending the exclusive event can register their interest by emailing graylingnorth@grayling.com no later than Monday 23 February