"EVEN if you haven't smelled something for years, the moment you smell it, it can bring you back to a place," mused a dapperly dressed Richard E Grant as we lounge in Manchester's Selfridges Exchange Square. "I think we need a top up," he diverts before generously spritzing my wrists and neck with his new fragrance Jack Covent Garden.
"I've always compulsively sniffed and smelled everything; from car bonnets to flowers."
The film star and quintessential gent (he holds doors and even offers to hold my recorder), had just launched his second unisex perfume in the department store and we were sharing our olfactory memories.
"I had to smoke so many fake cigarettes in Withnail And I and How To Get Ahead In Advertising. I also had to drink so much Ribena pretending it was red wine. So the smell of non-nicotine fake cigarettes and Ribena are the memories I have from those two films more than everything else."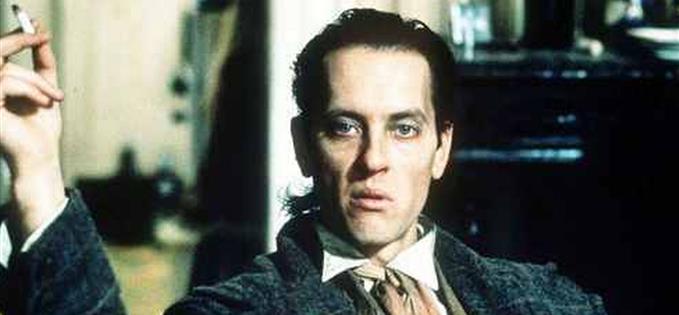 Grant has a career spanning thirty years; from the classics Withnail and I (above) and Hollywood blockbusters such as Iron Lady and um, Spiceworld. He is, by anyone's standards, a TV and film star. Yet I'd learnt Grant's developing fragrance brand is far more vocational than a celebrity perfume vanity project. He's no Britney Spears, in that respect.
The actor, writer, director and now perfumer tells me he's been putting his nose to most things, most of his life.
"I've always compulsively sniffed and smelled everything; from car bonnets to flowers. Ever since I can remember I licked my plate clean," he says nostalgically.
"When I was eleven, growing up in Swaziland, I wanted to buy a perfume for someone I had a mad crush on but I couldn't afford it. So I took all the gardenia and rose petals I could steal from my parent's garden, boiled them with sugar water in jam jars, buried them in the ground, two weeks later they turned out to be stink bombs."
It was decades later on holiday with designer Anya Hindmarch, who identified Grant's "obsession" that lead to the route to building a fragrance brand. He shares anecdotes of his time in Grasse, voraciously sampling as many perfume oils as possible in pursuit of 'notes', and working with 'Nose' Alienor Massenet in Paris who expertly refined the formulas.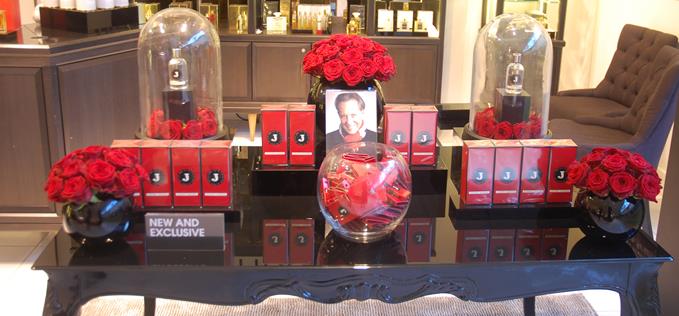 What was to be Grant's first fragrance, JACK, patriotically named after the British flag, was dubbed "pot perfume" as it contained notes of marijuana. Was he concerned that not everyone would like the distinct scent?
"Swaziland has probably the best smelling marijuana in the world – it has the soil for it. It has this really strong, peppery, sexy smell to it. You have to go by your own nose and your own tastes and hope that people get it like you do."
The second, Jack Covent Garden (which was now wafting beautifully from my neck) has top notes of orange, lime, and ginger with middle notes of rose, pimento and peppercorn, and base notes of carrot oil, Iris and musk. Again, the perfume strikes up a piece of Grant's history. This time as a migrant in Britain.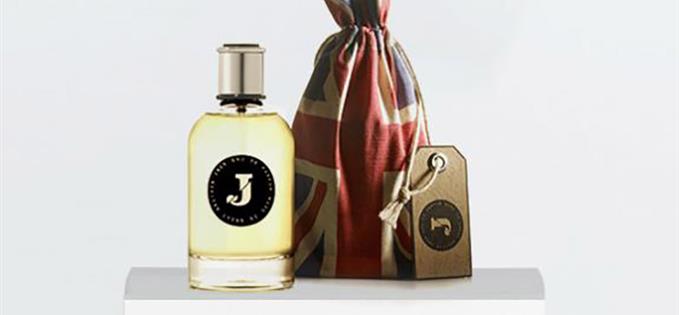 "After emigrating to the UK from Swaziland, I was working as a waiter in Covent Garden, which up until 1973 was the fruit, flower and vegetable market.
The scent also tells the historical story of Covent Garden; from Eliza Doolitle the Cockney flower girl in My Fair Lady and Nell Gwynn who sold oranges at the Drury Lane Theatre in London, before becoming mistress of King Charles II.
He added: "As actors always receive fruit and flowers on opening nights, and like opera singers, use ginger to keep their throats in good order, my idea was to create a scent that conjured up this fresh fruit, flower and vegetable combination."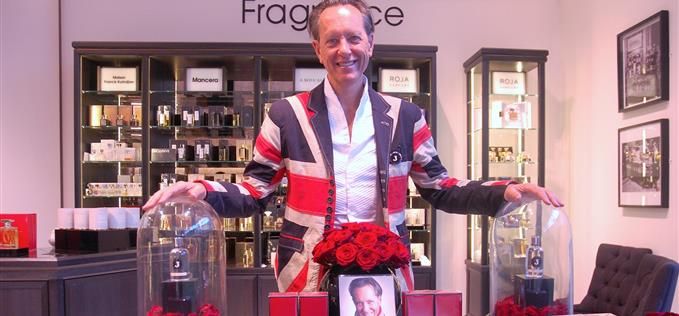 Richard E Grant in Selfridges, Manchester
It's a beautiful scent, appealing to my feminine sensibilities. I almost forget it's unisex.
"Well, I grew up in the seventies so the idea of something being masculine or feminine seems so old fashioned to me," says Grant. "My idea was it shouldn't sway towards something florally for women or musty and woody for men."
As the chat turns to his acting career, Grant reveals he's also working on a "grand espionage, fantasy, action adventure Jekyll and Hyde series with the BBC. At 57-years-old, he's hell bent on not slowing down, and he reveals there's more fragrances on the horizon.
"I'm living the dream. The worst that can happen is that you fail at something. I've experienced that but you survive everything."
So, for a man who follows his nose as well as his passions, what's a turn off?
"Anything dairy. If somebody is eating chocolate and cheese I have to leave the room."
JACK Covent Garden comes in an 100ml bottle and is 'sleeved' inside a vintage style Union Jack calico drawstring bag with a luggage label attached to personalise once opened. Priced: £95