"SHE'S a shy person, but Natacha is actually an international model. She has represented brands such as Estee Lauder, Olay, Avon, SKII. I tell her she should shout about it," beams boyfriend and business partner John Dang.
The land provides you with everything you need,"
Myself, Dang and his girlfriend Natacha Meunier have met in a Northern Quarter coffee shop to discuss their first organic/vegan skincare line, Maison Meunier.
But first Dang does the proud boyfriend bit:
"She's the star of the show," he says, before opening his laptop to show Meunier in all her modelling glory – think wind machines, couture style gowns, beautiful make-up and a powerful, arresting gaze looking directly into the camera ('smizing', as they say).
Born and raised in Paris, Chinese-Parisian Meunier has been modelling for ten years after being signed to Elite Agency in Hong Kong.
Today, away from the spotlights, Meunier is hiding behind her glasses - in the way that Hollywood chick flicks always dress down the (obviously) beautiful yet shy girl next door. Whip off the glasses, shake down the hair and voila... you've got a supermodel.
"When I asked her to move to Manchester from Paris – totally better than Paris, of course – I asked her what her dream project is. She said she'd worked for all the big beauty brands, so why not create a brand herself," explains Dang.
"I wanted to strip everything back," explains Meunier. "The problem even with products that claim they are simple is that they actually contain a lot of chemicals. I took a course to learn and understand the confusing ingredients in skincare products – which can sometimes read like Latin."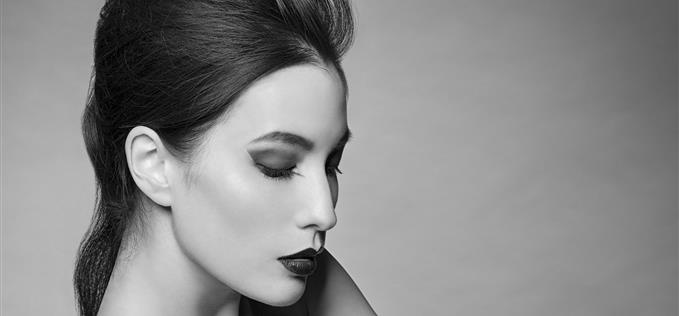 Natacha Meunier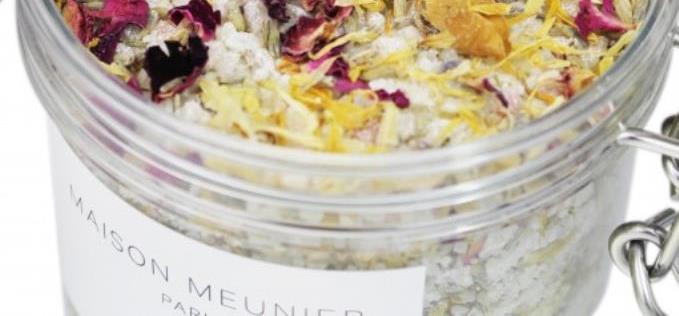 Maison Meunier Bath Salts
Maison Meunier is a celebration of both of the couple's heritage (Dang's family owns the iconic Van Dang Martial Arts Centre on Newton Street), which they describe as the best of 'Parisienne sensibility and Asian vitality'.
"Everything is so convenient when you live in a city like Manchester. People who live in the country, or away from the West, seem to be more inclined to live off the land and use natural products," added Dang.
Importantly the brand was developed out of a want to create products that were effective, yet ethical. Maison Meunier uses 100% natural ingredients and is free of all the usual chemical nasties (no alcohol, parabens, artificial fragrances etc). It's all vegan, as certified by The Vegan Society, and uses no animal produce.
Launched at the end of last year, it's a small line consisting of three candles, bath salts, coffee scrubs, face lotions and charcoal soap. The finish of the products is sophisticated and streamlined, with each product producing fresh and flower garden fragrances.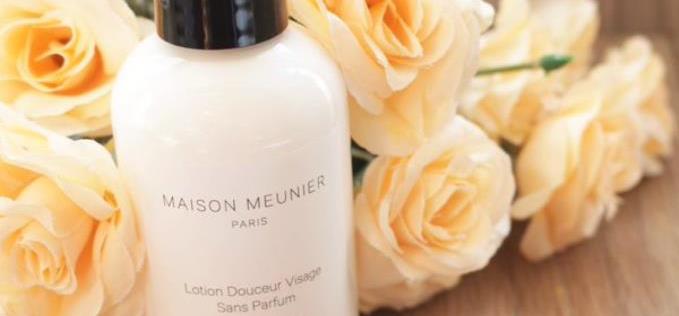 Maison Meunier, face lotion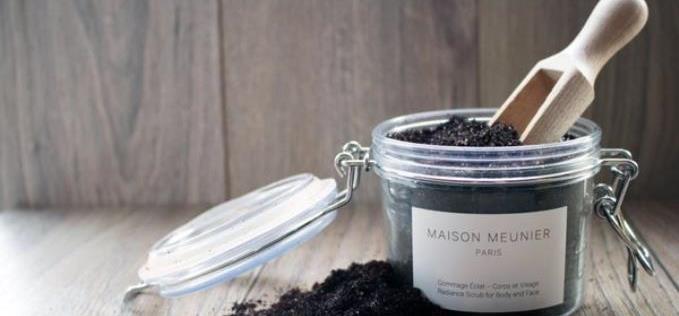 Coffee scrub
"We wanted it to be simplistic, chic – like the French," said Meunier. "All the packaging is recyclable, we even use vegetable ink on our brochures."
How easy is it to create such an ethical line?
"It's actually not that difficult. The land provides you with everything you need," says Meunier.
Though as easy as it may sound, producing entirely natural products is something to be commended. The skincare industry is loosely regulated and skincare brands can market themselves as an organic brand with only one percent organic ingredients. Maison Meunier ensure they're an organic brand to trust.
It's also refreshing to learn about a brand that is keen to strip everything back to basic ingredients. The brand reminds me of my grandmother's philosophy for health and beauty, most of her beauty products, such as lemon juice for scars and coconut oil for hair, came from the vegetable cupboard or a market stall.
As I leave the beaming couple, taking one final look at their faultless skin, I think they might be on to something, so later use Maison Meunier's coffee scrub in the shower. After an intense exfoliation, I emerge as smooth as an egg with gleaming skin.
With ethical products that really work, it seems beauty really is skin deep with Maison Meunier.
Find Maison Meunier products online.