Between twerking and quidditch, L'Oréal Blackett need never step foot in a gym again
HOW's the gym going? Good? Not so good? Have you actually stepped foot in the place yet? It's okay, no matter how far along you are in your fitness journey, there's always more to life than the gym. Although, that's not to say staying active isn't important. You won't be getting away with sofa-slothing that easily.
The NHS urges adults to do at least two types of physical activity per week - up to 150 minutes of moderate aerobic activity and strength training at the very least - to maintain good health. It has to be done. Gym or no gym.
But away from the monotony of treadmills, cross trainers and spin bikes, there's a whole world of physical activity to be enjoyed and not just endured.
So here's a list of alternative fitness classes to try in Manchester (and yes, twerking qualifies as a fitness class):
BEAR GRYLLS ADVENTURE COURSE
Launched in early 2017, Britain's most fearless explorer and ultimate Boy Scout will be uniting with Oxygen Freejumping Trampoline Park in Manchester to create a unique indoor fitness programme based on his tried and tested survival techniques (without any of the death-defying stunts or having to drink wee, thankfully). Grylls says the high-intensity adventure course will be 'very dynamic'. Currently being built in the Trafford Park trampoline studios, it will have up to four lanes per course, varying in difficulty - allowing people to challenge themselves and work up to progressively harder obstacles.
Oxygen Freejumping Trampoline Park, Manchester - £6.75 - £9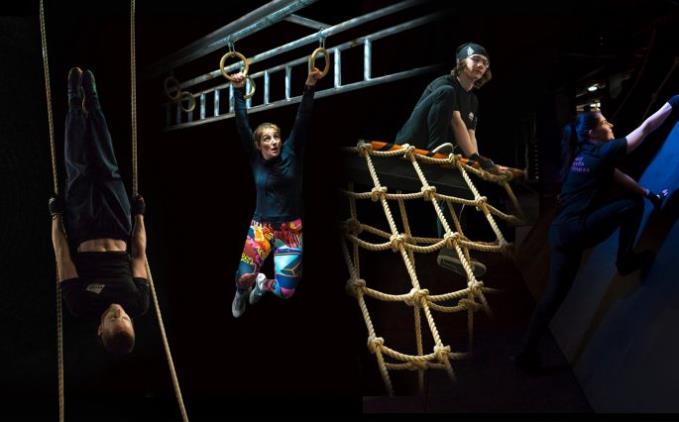 HULA-HOOPING
Ah, hula-hooping. A fond memory from primary school days. At ten years old, it was a fiercely competitive sport. "Oh, you can hoop two at a time? Well, watch me swing ten hoops around my neck". Very fun, and no need to give it up now we're adults. Part dance class, part nostalgic fun, the Dancehouse runs a hula-hooping class (or 'hooping' as the kids call it) as a great alternative to aerobics. The class teaches you new tricks (ones to get out at the office party, maybe?) and choreography for a range of skill levels. With much practice, you could even get into the hooping biz'. "Some former students are now professional hoop performers," say the Dancehouse, "often hooping with LED or fire." Maybe we'll just try getting the hoop to stay up first…
Hula-Hoop, 10A Oxford Road, Manchester, M1 5QA - £5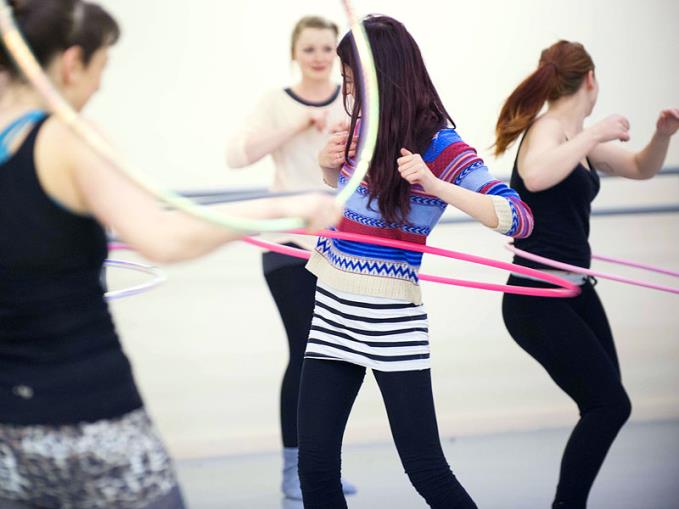 CIRCUS SKILLS
While those bendy folks at Cirque Du Soleil make their death-defying tricks look effortless, it most certainly doesn't look easy. It doesn't stop us fantasising about dangling from a trapeze while a mesmerised crowd looks on, though. But let's start small. The Circus House in Longsight offers acrobatics, tumbling, Chinese pole, trapeze classes and more for those wanting to stay active while learning thrilling tricks. Tumbling – cartwheels, somersaults and acrobatics – is a great way to build strength and stamina, while the trapeze is a challenging way to build upper body and core strength.
The Circus House, Unit 41, Longsight Business Park, Hamilton Road, M13 0PD - class prices vary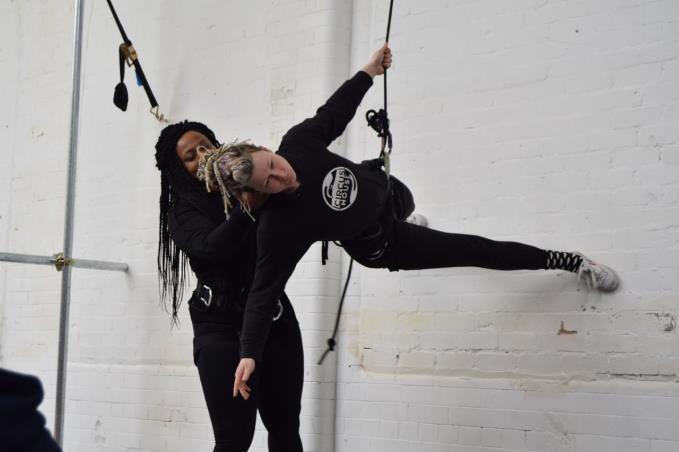 TWERKING CLASS
Don't be fooled, bouncing your posterior up and down to a beat takes a lot of skill and physical endurance. It's like doing 100 squats a second - well, that's how it feels. The highly provocative ass-shaking dance, seen everywhere from the dancehalls of the Caribbean to Nicki Minaj videos and drunk girls wiggling in front of DJ booths has encouraged a mainstream appreciation of the rear. Regular twerking can help you tone both your bum and thighs. Now, before you go shaking your bum like a pneumatic drill, there's a technique to getting in right. Bodybarre is holding twerking classes, promising an active, body positive and liberating experience.
Twerking, 35-37 Thomas Street, Northern Quarter, Manchester, M4 1NA - £5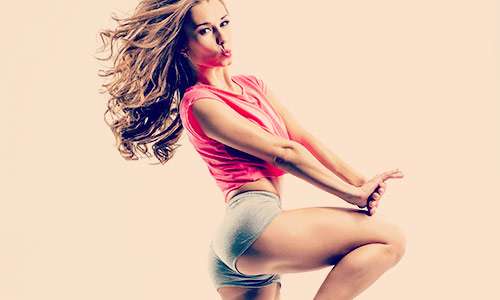 QUIDDITCH
In JK Rowling's wizarding world, a game of quidditch would be equivalent to the FA World Cup; it's a fiercely competitive sport consisting of broomsticks, lethal 'bludgers' and a flying golden snitch. Diehard fans of the books have encouraged Harry Potter's favourite pastime to take off here in the world of muggles. OK yes, we know what you're thinking: 'we can't fly'. Quidditch, for muggles, requires a regular house broom, a deflated volleyball and, we're guessing, a lot of imagination. Across the UK, it's taken as seriously and competitively as in the books, with a Quidditch Premier League now in the pipeline. Manchester University (although not yet in the league) has its own team - made up of eight keepers, chasers, beaters and seekers. Score points by getting the quaffle in the hoop, avoiding the bludgers and catching the all-important snitch. A mix-gender sport, it's also open for non-students. The team train at Whitworth Park.
Manchester University Quidditch Club - more here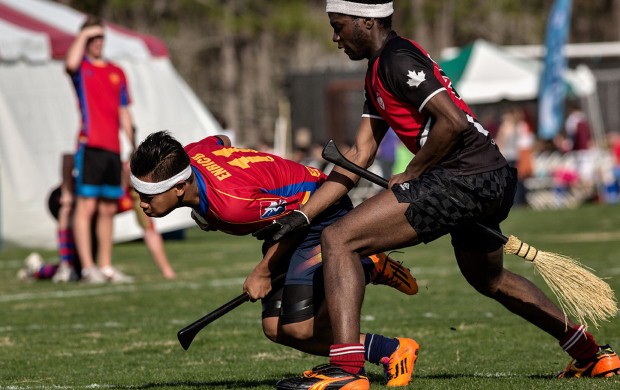 FOOTGOLF
Most would consider football and golf worlds apart in the land of sport. As you may have guessed, footgolf combines both disciplines. The hybrid sport, played over nine or eighteen holes, uses the power and brute force of football while applying the strategic accuracy of golf. The object of the game is to get the ball into the hole using only your feet in the fewest number of shots possible. What's more, you don't have to be a strapping twenty-something or member of a country club to play, as the sport is open to everyone.
Prestwich FootGolf, Hilton Lane, Prestwich, M25 9XB - £15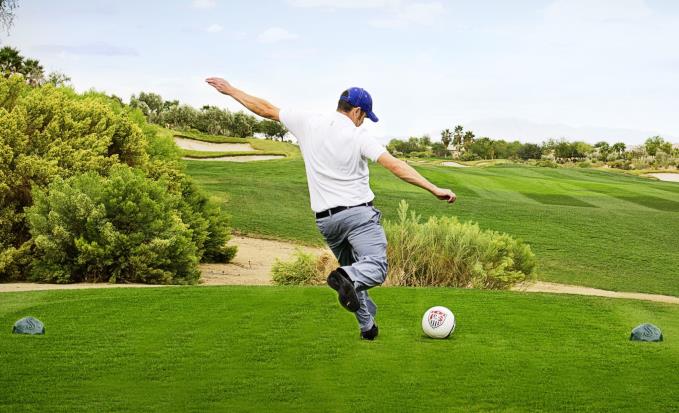 RABBLE
'Stop exercising, start playing' say Rabble. Bored of the treadmill? Us too. Rabble's team created a series of immersive, adrenaline fuelled games designed to help you get fit while enjoying yourself. Dodgeball, British Bulldog, Capture the Flag and more legendary school playground games are to be expected at a Rabble session. Founded by an ex-triathalon athlete, Rabble focuses on fun first yet still boasts excellent fitness benefits; including an increase in speed, agility, coordination, strength and endurance. You could also burn up to 1000 calories in one game. Far better than powering through 50 burpees and wishing a meteor would end your misery.
Rabble, Didsbury Park - from £5 per game, book here
YIN B4 GIN YOGA
We've already shared our list of weird yoga classes in Manchester; gin yoga is by no means the weirdest one. Yet, depending on your stance it's the class with the greatest rewards. If incentive is what you need to give exercise much more of a commitment, then this class gives you an incentive in a glass. At The Wonder Inn, you practice a Yang Vinyasa Flow yoga class before being treated to a cheeky G&T or green juice. The class aims to 'rejuvenate the body and still the mind.' Gin yoga is to return late January 2017.
Yin B4 Gin Yoga, The Wonder Inn, 29 Shudehill, Manchester, M4 2AF - £10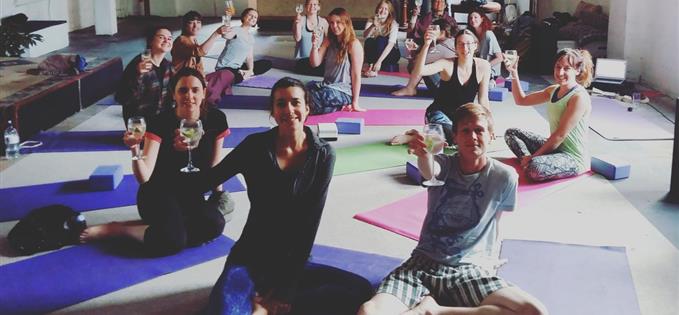 POLE DANCING
No need to source the nipple tassels, pole dancing has long left the confines of the strip and gentlemen clubs, and is now seen as a fun and legitimate form of exercise. And, of course, it still can be extremely sexy. Using a great deal of upper body and core strength, pole dancing requires both agility and flexibility – and, if you do it to a sexy tune, you'll need rhythm too. Both liberating and physically challenging, pole dancing is a great way to tone up. Find classes throughout Manchester including Bodybarre or Pole Tastic at Airborne Studios, both based in the Northern Quarter, or at Polefire near Salford Central station.
Various locations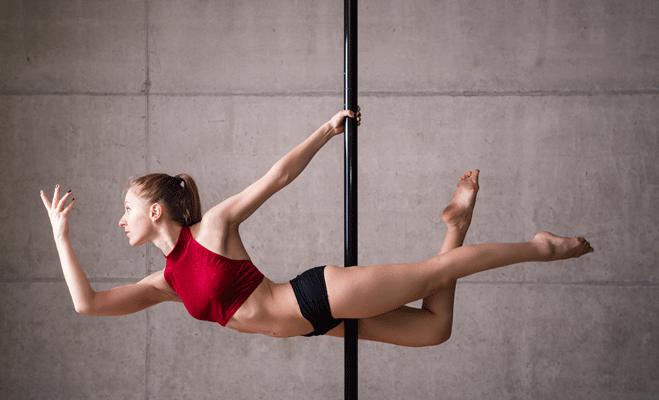 TRAMPOLINING
You're boundless, airborne and feeling like a featherweight - trampolining is certainly a freeing exercise, pure unbridled fun. And, in recent years, it appears we've become particularly hooked on bouncing around, because Manchester now boasts three purpose-built trampolining parks, where you can pretend you're Simone Biles leaping for Olympic Gold. For more structured jumping, Trafford Park's Jump Nation offers a wide range of fitness classes: from high-intensity interval training to Jump Camp, a boot camp style trampolining class. Trampolines can help burn much more calories than jogging, with up to 1000 calories burned in an hour's session.
Jump Nation, Trafford Park, Textilose Road, Stretford, M17 1WA - £8.95 adult classes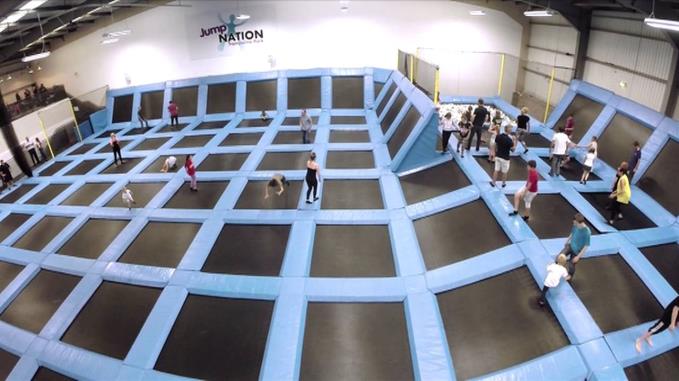 Powered by Wakelet