LOVE her or hate her, Kim Kardashian West continues to inspire fashion and beauty fans worldwide with her array of looks; from the most daring colours and cuts to classic and chic up-dos.
Sometimes Kim likes something more modern, and this year a major hair trend has been the 'lob'
International hairstylist, Asgar Saboo, who's worked with the likes of Cindy Crawford and Bollywood siren Aishwarya Rai Bachchan, knows that when it comes to hair, Kim Kardashian has had enough styles to suit anyone who wants to channel their inner glamazon.
Here, he shows you how you can re-create Kim's most iconic looks at home to channel your inner Kardashian.
Follow @asgarsaboo on Twitter
SHOCK WITH PEROXIDE
'Kim certainly made heads turn recently with her striking take on blonde hair. She cut her hair into a bob and chose a light, creamy shade of platinum, which created drama and complemented her high fashion looks in Paris. This look is certainly not for the shy and retiring, so get ready to make a statement.'
HOW: If you have naturally dark hair like Kim, start with a pre-lightener to give the peroxide a good base; this will help the colour to 'grip' to the hair. Once you've dyed your hair, make sure you keep your hair in good condition with a mask at least once a week – blonde hair can break easily and you want to keep it looking great. Make sure you have regular trims and get your roots done every week for Kim's high maintenance style.'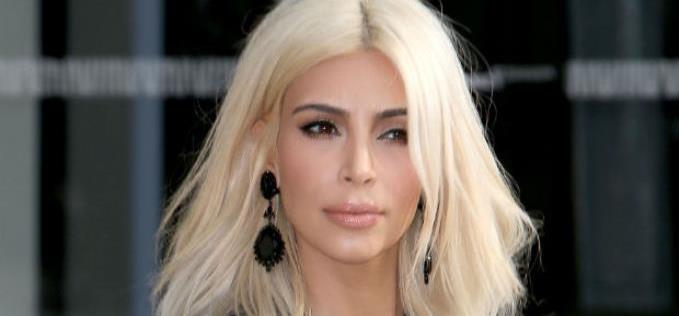 Shock with peroxide
THE DRAMATIC UP DO
'Kim channelled Elizabeth Taylor with this style and it showed off her great bone structure and features to perfection. This helps to sculpt good cheekbones and it's a look that's reminiscent of classic Hollywood starlets.
HOW: 'Start by working a volumising mousse through the hair, then pull back the hair as tight as you can to get the sculpted look that Kim is famous for. Fix this in a top knot for a modern, glamourous look, and secure with plenty of hairspray and pins so this doesn't drop later in the day.'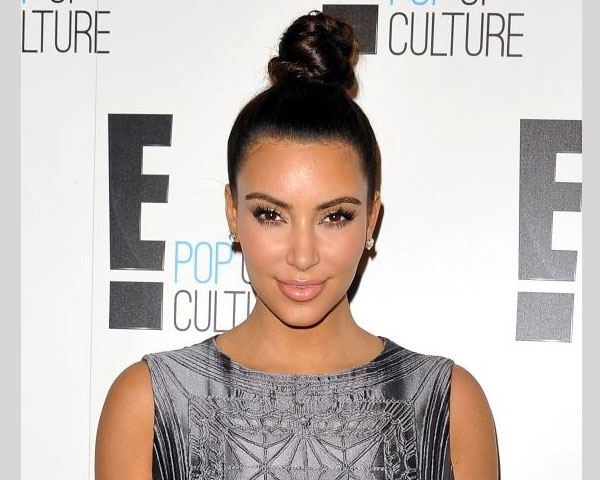 GLAMOROUS BLOW-DRY
'The big, bouncy blow-dry is one of Kim's most sought after looks, and it's not difficult to see why. This is the perfect style for a party or red carpet and works especially well with dramatic makeup and glamourous accessories.
HOW: 'This look isn't difficult to achieve at home once you know how, so you can easily unleash your inner Kardashian. Use a heat protectant first, and using a round brush, take the hair from the root and run the brush down each strand, moving the blow-dryer over the brush as you go. Finish with a medium sized tong to add waves at the end and fix with hairspray – you'll be causing hair envy wherever you go. '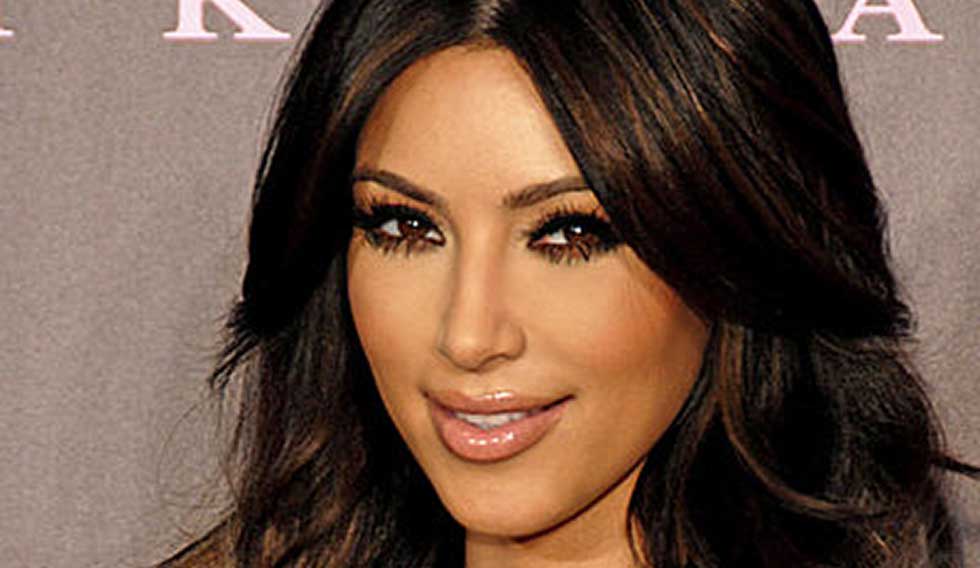 Klassic Kim K
THE UNDERSTATED LOB
'Sometimes Kim likes something more modern, and this year a major hair trend has been the 'lob' – meaning the long bob haircut. It's sexier than your traditional bob and Kim loves to create a lived in effect with this.
HOW: 'To make sure you stand out from the crowd, use a salt or texture spray to give your hair volume and texture like Kim's. Using a small round brush, blow dry sections of the hair, rolling away from your face. Complete the process with a curling iron, curling an inch from the root, leaving the root straight. Finally run your fingers through the hair to break up the waves.'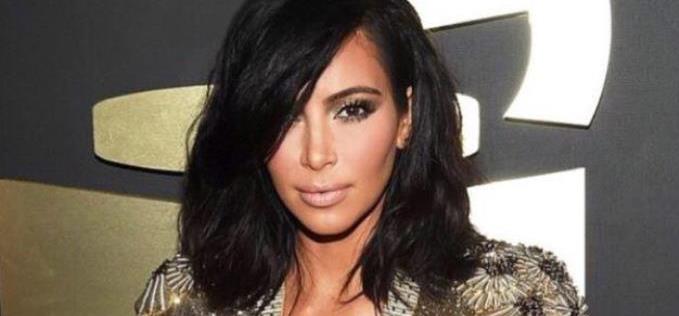 The Lob
THE SLEEK PONYTAIL
'Kim is often seen sporting a ponytail on off-days and during filming of her TV show, but she manages to make this style look sleek and it goes with any outfit.'
HOW: 'Start by blow-drying the hair, but make sure you don't create waves or curls, and carefully use a hair iron to smooth out any frizz and add glossiness. Scrape the hair back and fix at the nape of the neck, making sure the hair lies smooth. Wrap some hair around the hair tie for an added slick of sophistication, and use an oil or serum to make sure your hair stays glossy all day.'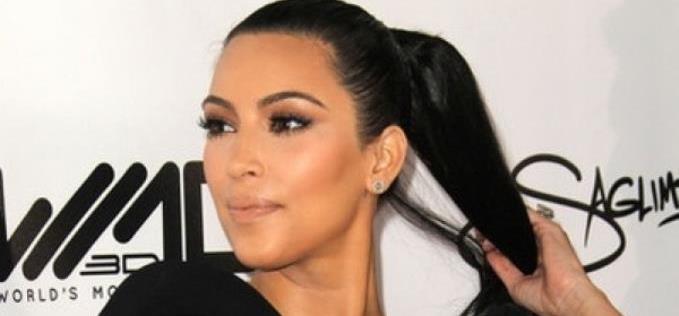 The sleek ponytail