Promotion
THEY'VE gone for dazzling, bright, titanium dioxide white throughout the new 6000 sq ft space - the whitest white available on the Dulux charts. So much so you dare not touch the walls. Following a six figure refit, the five-star Lowry Hotel's spa is now a clinically clean, futuristic lair lit with neon blue spacecraft lights.
I'm a believer in results. If you care about the quality of your skin, go see the professionals
Located on the first floor, the spa now features six expansive treatment rooms (including a private couple's suite), two relaxation rooms, sauna facilities and a dedicated mani/pedi area.
Rebranded as the !QMS Skin Spa, the high-tech, glossy makeover comes following a new partnership between the hotel and German medicinal skincare range - billed as the 'world's best skin brand' - QMS Medicosmetics.
Visiting from Germany, founder of QMS, Dr. Erich Schulte, already has high-hopes for the new venture, the only UK spa to offer the full range of Schulte's 30-year-old skin brand:
"You have to look better than when you arrived at the spa," says Dr Schulte as he tours the new space, "I'm a believer in results. If you care about the quality of your skin, go see the professionals and invest in your skincare."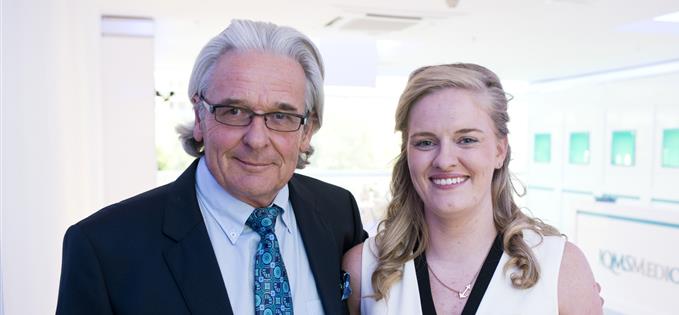 Dr. Schulte with !QMS Skin Spa Manager, Joanne Massey
Dr Schulte, an accomplished traumatology and cosmetic surgeon, is clearly passionate about his brand which he confirms goes through rigorous, prolonged testing before hitting the shelves. So much so, he credits the revolutionary collagen skin serum for preventing his own severe scarring after suffering third degree burns from a boating accident.
While touring the Skin Spa, he talks with infectious and sweary enthusiasm about skincare, while expertly demystifying some of the more confusing and conflicting advice that taints the beauty industry.
"You know what people are doing wrong with their skin? They keep believing advertisements," he insists. "All those shopping channels and products that swear results in a few days – it's rubbish.
"Always go for a long term solution to see vast improvements. There's lots of information out there and these days consumers are knowledgeable, but misinformation is very dangerous."
!QMS Skin Spa
With Dr Schulte's guidance, !QMS Skin Spa will be offering specially engineered treatments for anti-ageing and collagen rejuvenation. Particularly impressive, and one of Schulte's most recommended treatments, is the pure oxygen facial (£120) which uses a customised 'oxygen concentrator' to 'boost the skin's regenerative process'. While it sounds intensive, Schulte promises that your skin is treated extremely kindly.
"By the time you're 25 your skin starts to drastically lose collagen," warns Schulte. "In laymen's terms, our products increase the capacity in which your skin can absorb moisture. And we do not damage the skin to achieve this – stop purchasing harmful products like dermarollers and other needling devices, for example.
"Always remember when it comes to skincare it's about stimulation, not irritation," he says forcefully.
New treatments available at the !QMS skin spa range from massages to collagen boosting facials. The Spa Bar facial (which we tried firsthand, starting at £56) can last up to an hour and a half with the option of adding additional treatments tailored to your skin. As promised by Dr Schulte it's an intensive but kind treatment, with the therapist acting more like a dermatologist than a cosmetologist, applying Dr Schulte's clinical knowledge and therapist light touch to create a thorough, nourishing facial. The results are impressive; brighter, smoother, almost poreless skin. Dr Schulte clearly makes no empty promises.
Also on the extensive spa menu is a proposed 'selfie facial', a combination of skin care treatments and make-up makeover to prepare your visage for the perfect selfie – ideal for The Lowry Hotel's picture perfect clientele.
Find out more about !QMS Skin Spa at The Lowry Hotel here.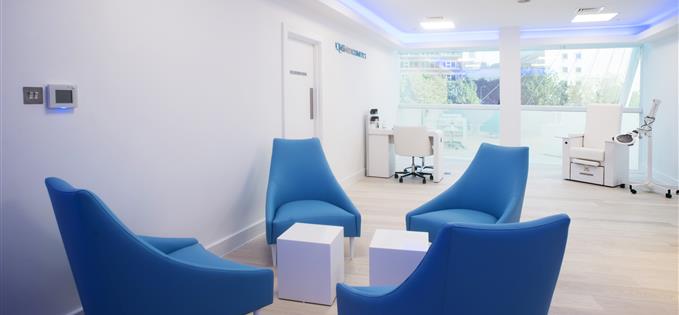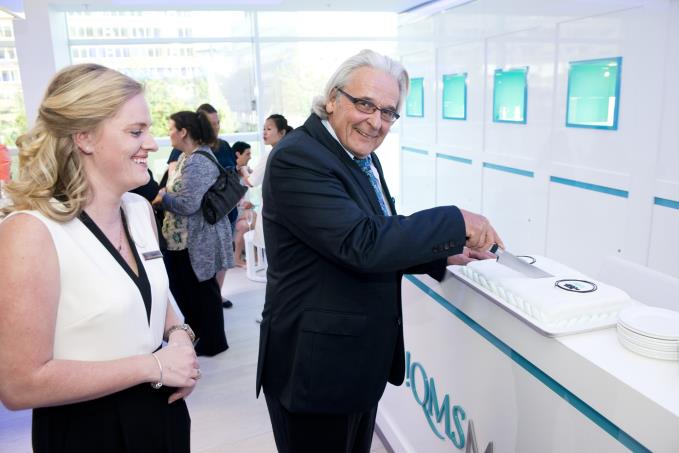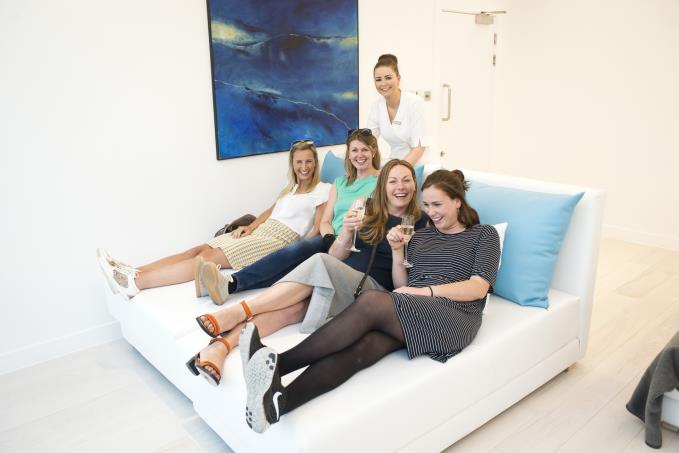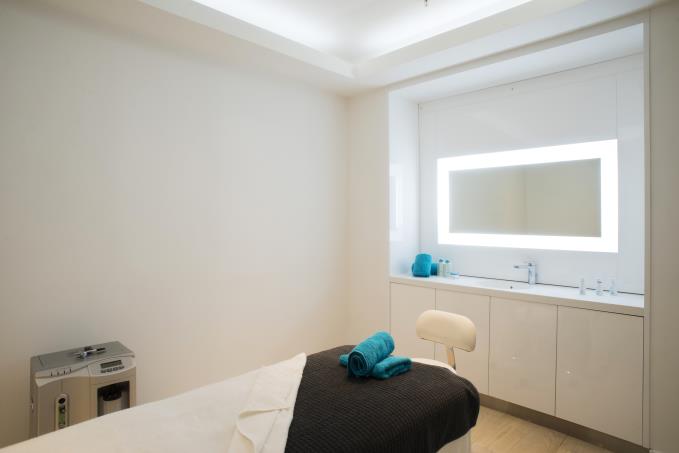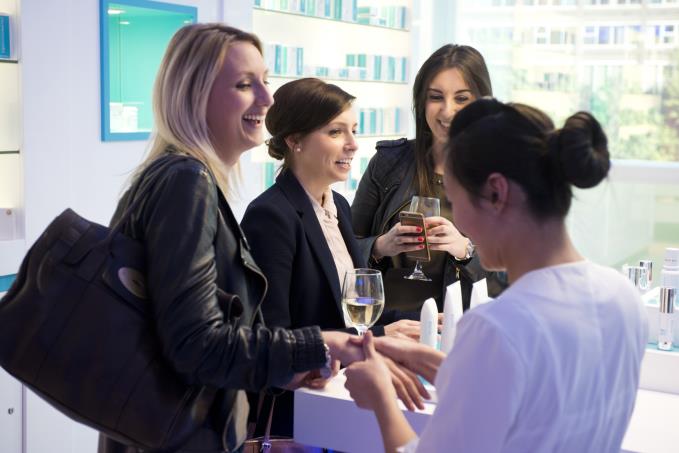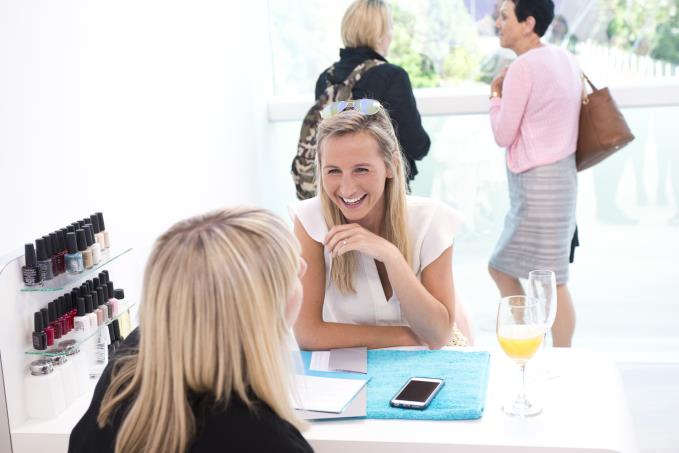 Follow @LOreal_B on Twitter.