SHAVATA has done for eyebrows what Vidal Sassoon did for hair.  
Speaking about the reason he got into hairdressing back in 1954, Sassoon said: "I wanted to change things. I wanted to eliminate the superfluous and get down to the basic angles of cut and shape."
It's like when you go into an art gallery, you never say 'Wow what a beautiful frame.' Eyebrows should silently frame the face.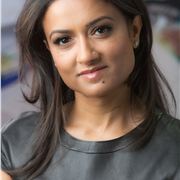 Shavata SinghWith 22 brow studios across the UK, including her latest studio in Harvey Nichols Manchester, Shavata Singh shares a similar philosophy to Sassoon when it comes to creating what she calls a 'manicured look' for eyebrows. You only have to look at her own brows to see the result of her work – beautiful, twinkling brown eyes.
You see, it's not eyebrows that stand out on Shavata at all.
As she explained, "Eyebrows aren't there to be complimented. It's like when you go into an art gallery, you never say 'Wow what a beautiful frame.' Eyebrows should silently frame the face. Never aggressive or mean. They should complement the eyes."
Try telling that to Bailey on Channel 4's Educating Yorkshire. The fifteen-year-old became the owner of possibly the most famous eyebrows in Britain after she admitted, "I shaved me eyebrows off. And then drew them back on again".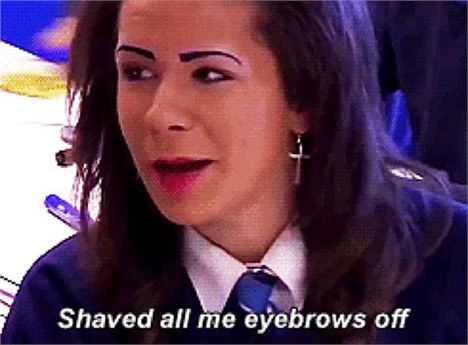 Bailey - Educating Yorkshire
Supposed 'Scouse brow' fashion is doing for this generation what Ginger Spice's eyebrows did to us 90s kids. She made us look like idiots, quite frankly.
The key to perfect brows according to Shavata is actually not about following trends at all, but looking at your face shape, age and "making the best of what you have."
She said: "Your eyebrows should never defy nature or be a feature of their own. The 'scouse' brow or very busy brows are often best kept on the run way or in magazines. In the real world it's not a practical look."
Common mistakes with brows, according to Shavata and her team, include over plucking, leaving too wide a gap between your brows, shaping them to look like tadpoles rather than an even, natural shape and also using eyebrow pencils too harshly. Take note Bailey.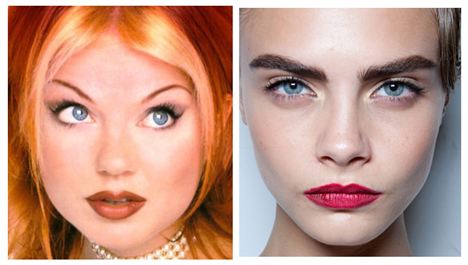 Brow fashion - then and now
Shavata also finds many customers are understandably afraid to go a shade or two darker, but those who do dare to dye never look back.
Shavata believes "Brows should always be tinted around two shades darker than one's natural colour. This helps to bring out the eyes rather than making you look washed out." 
To put Shavata's team to the test, we sent Confidential staff member and eyebrow grooming newbie, Tamar Smith, to the studio in Harvey Nichols Manchester. Aside from plucking and hoping for the best at home, Tamar has never had her brows shaped, tinted or trimmed professionally.
She said: "I just never saw it as a priority. I didn't realise there was much that could be done and what a difference it could actually make."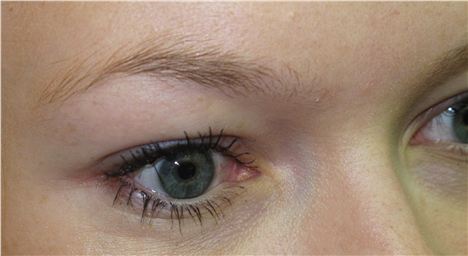 Tamar's brows before
With mid blonde coloured brows such as Tamar's the best results comes from tinting, as Shavata said, two shades darker.
Having done a patch test 24 hours before, brown dye was applied in the desired eyebrow shape so as to allow the dye to pick up any fine blonde hairs.
After a few minutes the dye was wiped off and you could already see the difference. The shape was then defined with threading – a method of hair removal using doubled cotton thread to create a clean, even, defined shape. As a first timer, Tamar found the sensation of threading slightly peculiar, but luckily not as painful as she'd expected.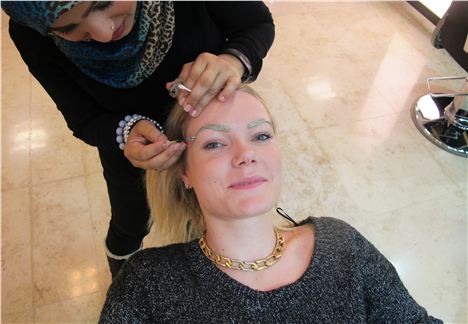 The tint is applied to Tamar's eyebrows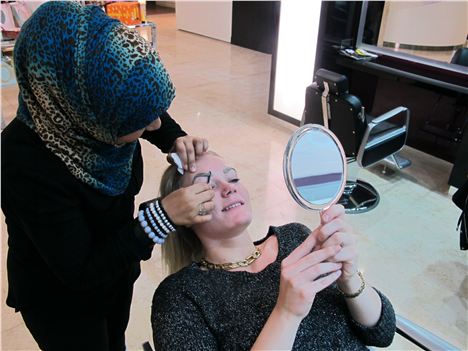 The tint is removed
"It was a little uncomfortable at first because I wasn't used to it" she said.
"It felt like she was taking loads of hair out even though she wasn't. My eyes watered quite a bit but I wasn't in pain and I can imagine I will get used to the sensation the more I go back."
Following threading, Shavata Soothing Gel was then applied. It contains aloe and arnica and so helps to cool and soothe the skin post threading and allowed Tamar to go back to work not looking all red around the brows.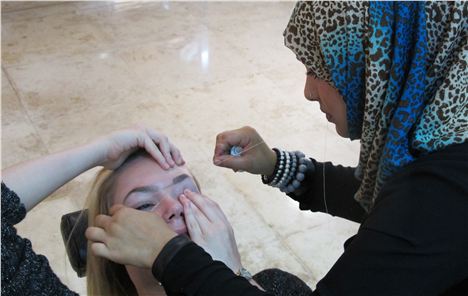 Tamar's eyebrows are shaped with 'threading'
Speaking about the result of her trip to Shavata, she said: "I am really impressed. When I walked out I was a little surprised at how dark they were but now they've settled, so to speak, I think the colour is just right. The shape is so neat too."
No matter how good you are at shaping your own brows, you will notice a huge difference if you have them professionally manicured and this then gives you the basis to maintain them properly.
Just as you would probably favour going to a professional hair salon over cutting your own hair, maintaining your brows is an aspect of your appearance that should never be missed.
As Shavata concluded, "Brows have the ability to make a huge difference to the way you look and how confident you feel."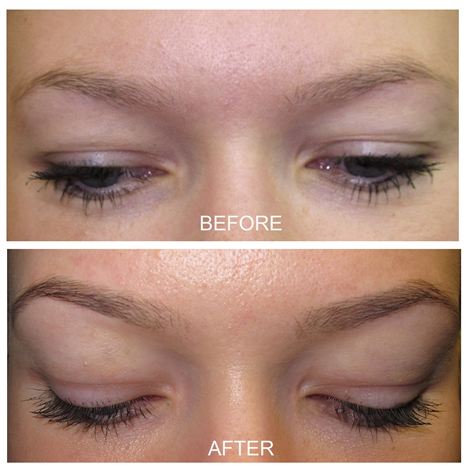 Tamar - before and after Shavata Brow Studio appointment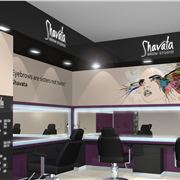 Eyebrow shaping at Shavata Brow Studio costs from £17 and tinting costs from £13. Shavata Brow Studio also offers semi-permanent eyelashes from £60 and semi-permanent makeup from £600.
For more information or to book an appointment please call 0161 828 8560.
Follow Lynda on Twitter @lyndamoyo