'POLITICAL meltdown, Britain polarised, terror attacks, 'pray for the world!', Trump for President?, police brutality, natural disasters, Zika Virus outbreak, David Bowie dead, Prince dead…' so continues the 2016 newsreel.
When I think if I've discovered real success, I ask myself have I succeeded as a human being?
This year has given us a lot to worry about.
And very worried we are. It's said that 8.2 million people in Britain are suffering from anxiety. This year The Guardian officially deemed it 'an epidemic'. Anxiety is now considered as an inevitable by-product of modern living; by being able to do more, learn faster and intake more information on a daily basis, we're all reaching mental over-capacity. Men and women under 35 are said to be most at risk. Plagued by incessant images of wealth, success and physical beauty on social media, millennials are a generation 'stressed, depressed and well-dressed'.
As an over-functioning twenty-something, I've felt those familiar nagging, consuming pangs of anxiety. Yet, like many sufferers, I keep my own mental battle scars under wraps and hidden beneath a smile.
Sounds bleak. So what else to do but hide under covers and watch Netflix boxsets until things blow over?
My salvation would arrive on a fixie bike on a sunny Tuesday afternoon. Max Kohanzad is wearing cool trainers and a baseball cap when we meet. I later recognise him from sober raving at a Morning Gloryville party where we were both covered in glitter and dancing in circles by ourselves (a recommended stress-reliever).
Max is quite unassuming that way; not at all what I anticipated from 'the UK's most inspiring Life Coach', credited for helping 'turn millionaires into billionaires'. He's relaxed, friendly and casual on the surface. I'd find, when you crack open the shell of his unpretentious exterior, an expansive wisdom underpinned by bold, life-affirming ideas.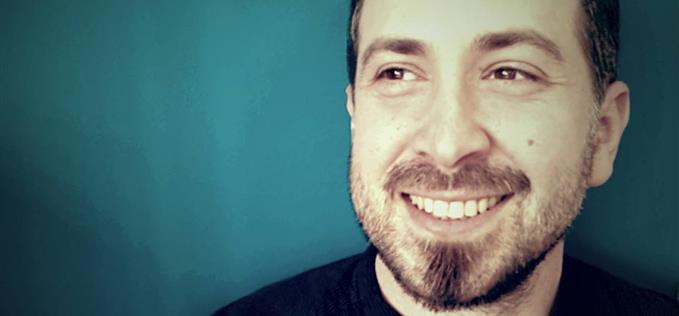 Max Kohanzad, Manchester life coach
"I've always been a dreamer. Even as a child I've always asked questions like 'why are we here?' and 'what are we doing?' I've always been searching for meaning and in school they never had the answers," he shares mystically, smiling. "So I decided to become a Rabbi – where else was I going to find answers? I spent five years in a monastery environment and really deferred from real life. I once spent three months without leaving the monastery: it was then I decided I should go get my PHD, and later I decided I wanted to help people."
Max has many a qualification, from a degree in visual arts to a doctorate in paradoxical theology and Jewish mysticism. He says his interests span jazz to quantum physics; being a Rabbi just happens to be another USP of his service. Clearly, I was putting my mental health in extremely learned hands.
So what's going on, Max, why are we all in a constant state of panic?
"Here's my theory," he continues after a pensive pause, "the news, the media and TV culture can be very depressing. We consume all these negative stories every single day and we become depressed as a result. And, between all the bad news, they try to pacify all this negativity with over-the-top advertisement of shiny expensive cars travelling down big open spaces or happy Californian teenagers playing volleyball. They try to sell us an artificial happiness – we buy but we're not really happy."
Max is in the business of happiness, he explains, and urges his clients to become 'addicted to happiness'. He became a life coach at the beginning of the new millennium and it's now a profitable vocation. Max spends ten weeks with his clients, taking them through a programme tailor-made to their individual issues.
It's a programme which Max says can be life-altering. He tells me a story of a dissatisfied Manchester kitchenhand working in a kitchen basement who, after meeting with Max, started his own company and now leads a jet-set lifestyle.
If it's that easy, where do I sign? I think.
"My main clients are business owners, senior executives, people who have reached a significantly high stature; who make a good income, have a nice family and have achieved their main goals. They thought they'd be happy once they'd got there but have found there's an anti-climax," he explains.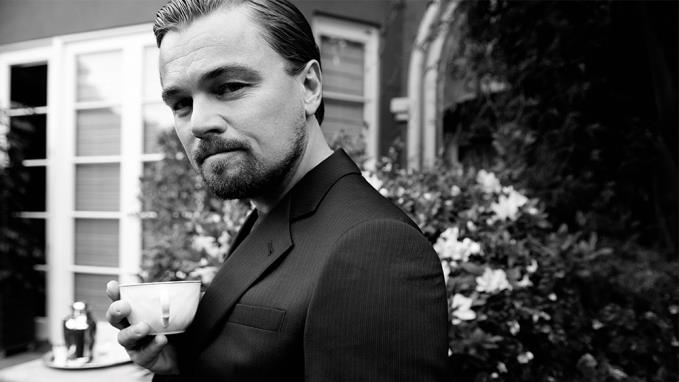 Leonardo DiCaprio is said to have a life coach...
Max has seen the demand for life coaches triple since 2000, with a life coach service 'now on every street' in London, where he says people are considerably more stressed than here in Manchester.
It's not difficult to see where the demand for life coaching has come from. But it's not an easily-accessible service and Max tells me, somewhat covertly, that his service is 'very, very expensive'. It figures. Initially, life coaching did sound like a pretentious service reserved for high-flying celebrities and business types who have plastic surgeons on speed dial. After all, Oprah has a life coach, as does Leonardo Dicaprio, and R&B singer Chris Brown reportedly just beat his life coach up - that's the usual clientele.
Could I as a struggling twenty-something, living a life far less lavish and fulfilled than Oprah, benefit from a life coach?
Max takes me through some of his typical life coach exercises.
"Close your eyes. We're going to focus on your breathing – exhale all the negativity. The swear words. The tension. The bad thoughts. Then we're going to inhale the light. The goodness. The things that make you happy…"
I feel infinitely more relaxed. Feeling safe, I divulge a little. I tell Max what goes on beneath my smiley-façade: the torrid feelings of my anxiety, pressure, insecurities… We talk, I calm.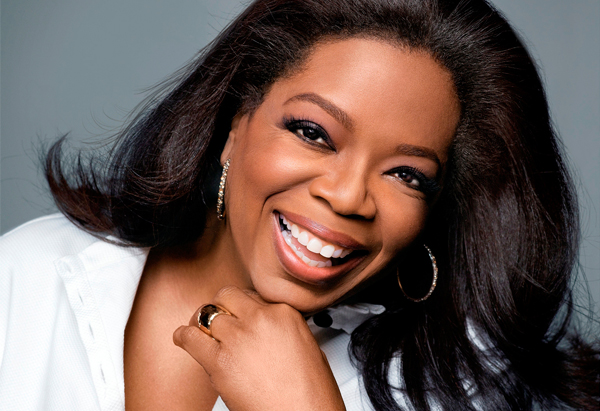 ...as does the queen of advice shows Oprah
Much like Alex Ferguson was to Manchester United or any sports coach, life coaches are dedicated to your success, and provide you with targeted motivations so you can achieve your goals and win. They aren't there to help solve serious mental issues (Max doesn't accept clients on anti-depressants, for example) but to help you identify better ways to tackle your life.
I wondered if, with a life coach, I could pursue some of my big dreams and become my best self (Oprah Winfrey with the legs of Naomi Campbell living on a yacht, preferably). How could I break free from the choke-hold of self-doubt and do better? Where was I, and the other millennials I knew, going wrong?
"Have no expectations. Lower them," he urges me. "A lot of misery comes from expectations that are unfulfilled. If you learn to have zero expectations and discover a peace within yourself you'll be much happier. What is the true measure of success? When I think about whether I've discovered real success, I ask myself if have I succeeded as a human being?"
He adds, passionately: "I measure success in the ability to smile, the ability to relax. Of course having millions in the bank would be great but – if inside you're stressed and unhappy – all that money becomes invaluable: it just means you're good at Monopoly."
Food for thought, I think.
Unlike other forms of counselling, life coaching does not focus on the past but rather the present and the future. We do some visualising.
"I tell people to imagine themselves in the future," he says. "Maybe you're a millionaire. Imagine it. How will you feel? How do you walk? How do you talk? How will your day be? We reserve those feelings for when we've made it. There's no real reason why we can't feel like that now. The fact you're feeling it means there's the potential for it to be a reality. Bring those future feelings to the present."
Before we leave, I thought I'd seize the opportunity and ask Max for the answer to the question he's been searching for his whole life: what are we doing here?
Let's get philosophical," he says, pausing again, "There was an infinity before I was born, there will be an infinity afterwards. What happened before or will happen after, I don't know. Yet I do know that here, today on this earth is our forever. This is your life. And no one is getting out of it alive. You owe to yourself to live. Come out and play."
Find out more about Max Kohanzad on his website.
Follow @LOreal_B on Twitter
Powered by Wakelet