DISCLAIMER: I'm drinking the stuff right now.
It's still a drug - with a systematic government name '3,7-dihydro-1,3,7-trimethyl-1H-purine-2,6-dione'.
It's my second brew of the day and it's delivering me into perfect equilibrium. I'm typing at warp speed. I am a picture of super-efficiency; a stronger, better, faster human being. An absolute delight. I'm inclined to believe that it's the caffeine that's doing it and not my natural disposition.
It's no wonder that coffeehouses in Manchester (independent or otherwise) are multiplying at a similar rate to the umpteen new bars in the city.
It's been centuries of habitual coffee sipping in Europe, with the first coffee shipment from Ethiopia in 1615. Coffee immediately ingrained itself into our routines and social lives. It's the ever-reliable, ever-uplifting, ever-dependable friend.
And I don't want to give it up. And neither do hordes of other people.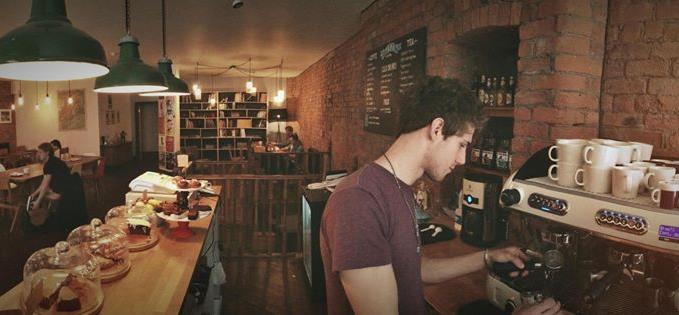 Takk , Manchester
But may be we should.
With every high, what goes up must come a down-er (or something like that). For me, it's around 3pm; I'm anxious, headachy and jittering and jiving like James Brown during a guitar solo. What's the long term effects of this?
The research surrounding coffee, and caffeine consumption overall, is somewhat conflicted (bizarrely coffee can both cause a headache and help alleviate it) and it's difficult to find a clear conclusion.
What we do know: caffeine is a drug.
Yet while other substances have sallow-faced, itchy 'users' as spokespersons, the coffeehouses has its hipster and uber-functioning types as its endorsers. For energy drinks: buff, agile bionic bodies. But it's still a drug - with systematic government name '3,7-dihydro-1,3,7-trimethyl-1H-purine-2,6-dione'. While only a mild stimulant, with one cup of coffee the caffeine takes effect within minutes, blocking the chemical signals in your brain, stopping you from feeling sleepy. The highs also improve mental ability, reaction times, memory and reasoning skills.
Of course, that's what we want. The problem, it seems, is with how much we want it.
Hell-bent on getting a clear answer I spoke with leading and published nutritionists, coffee councils (yes, they really exists) and fitness experts to see whether we may need switch to the decaf.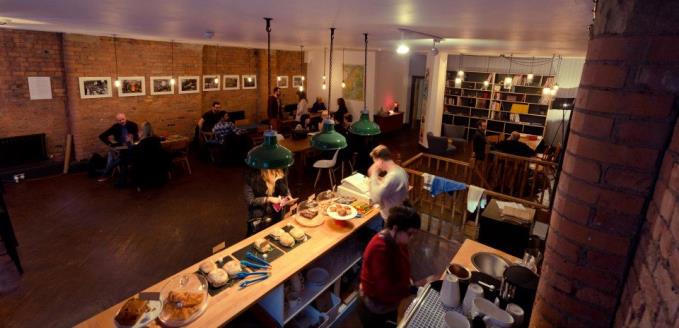 IS CAFFEINE ADDICTIVE?
Manchester-based nutrionist, Julie Silver: "Yes. Coffee (caffeine) raises your cortisol levels. You know the 'fight and flight' response? You're only supposed to experience it when, for instance, in the presence of a wild animal or being attacked. With caffeine you're feeling that level of anxiety or adrenaline constantly. When the effects of caffeine have worn off you feel worse. So you use it, like a drug, to feel better. And that is like borrowing money you haven't got."
Executive Director of the British Coffee Association, Martin Wattam: "The World Health Organisation states that there is no evidence to suggest that caffeine, which occurs naturally in coffee, has comparable physical and social consequences to those associated with drugs of dependence."
WHAT'S THE RECOMMENDED AMOUNT PER DAY?
Wattam: "Coffee is one of the most heavily researched products in the world today and the overwhelming weight of scientific information suggests that moderate coffee consumption of four - five cups per day, equal to 400mg of caffeine, may confer a range of health benefits."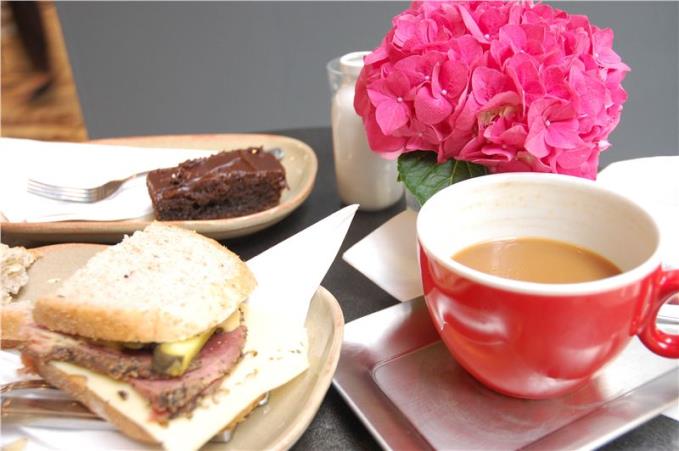 CAN COFFEE REALLY PREVENT DIABETES AND PARKINSONS?
Wattam: "Studies have shown that coffee may reduce the risk of developing type 2 diabetes and Alzheimer's and Parkinson's disease, as well as improving sports performance and contributing to your daily fluid intake."
... AND CANCER?
Wattam: "There is no conclusive evidence that moderate caffeine or coffee consumption is a risk factor for the development of cancer. The World Cancer Research Fund published a comprehensive review of diet and cancer in which it stated that 'most evidence suggests that regular consumption of coffee and/or tea has no significant relationship with the risk of cancer at any site.'"
CAN DRINKING COFFEE HELP WITH EXERCISE AND WEIGHT LOSS?
Lee Pickering, Personal Trainer, DW Fitness: "First of all, caffeine dehydrates you. It gives you a boost of energy, but for every cup of coffee you drink, you need to also drink an additional cup of water to compensate for the caffeine's diuretic effect. Using caffeine in sport can help in two different types of exercise; long endurance runs such as marathons, and also in short 3-8 minute high intensity exercises. Because of this, athletes can be banned from participating in contests if they have over 24 micrograms of caffeine in their system."
CAN I STILL ADD MILK AND SUGAR?
Pickering: "Unless you drink your coffee black, or stick to green tea, you'll be increasing your milk or sugar addiction, and your body's dehydrated state will mean it begins to retain water wherever it can. If weight loss is your goal, an addiction to caffeine will not help."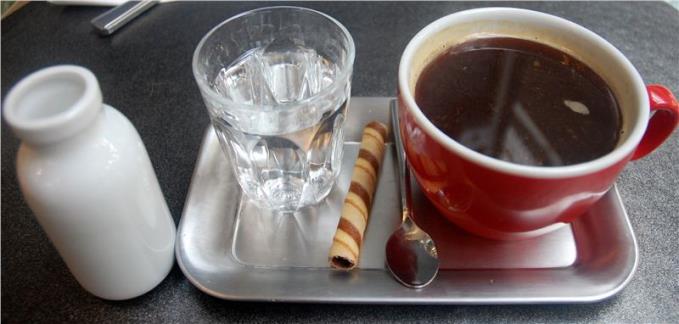 Add milk?
COFFEE MUST BE BAD FOR YOUR SLEEP PATTERN?
Christine Bailey, media nutritionist, chef, author and consultant: "If you're burning the candle at both ends or you're lacking sleep then coffee may not be a good idea for you. Other people find that coffee makes them wired or jittery so again drinking coffee is probably not the best idea. And if you're suffering with adrenal fatigue then drinking coffee is the last thing you should be doing – it will cause fluctuations in blood sugar levels and consequently crashes in energy. You may be able to tolerate small amounts, like half a small cup or decaf occasionally, but it's generally best to stay away from coffee until your adrenal health improves."
IS THERE ANY REASON TO AVOID COFFEE?
Bailey: "There is one consideration, and that's coffee can be a cross-reactive substance for people who are coeliac. It is still not clear whether it is coffee itself or the fact that instant coffee is often contaminated with gluten that is the problem. However we do know that coffee can be a gut irritant, so if you have a sensitive gut coffee may not be a great choice for you."
IS THERE A BETTER ALTERNATIVE?
Silver: "I wouldn't like to suggest anyone should give it up completely. Yet if you're sensitive to coffee, Matcha tea is a great alternative. If you must drink coffee always choose the organic option."
For Chef, TV Nutritionist, Christine Bailey, please see: http://www.christinebailey.co.uk/
For Manchester-based author and nutritionist Julie Silver, visit her website.
Lee Pickering is a personal trainer for DW Fitness.
To learn more about how coffee can affect your health visit the British Coffee Association website or Coffee and Health organisation.