WOMEN should reserve the right to remain high-maintenance when it comes to their haircare regime.
We spend up to £40,000 on haircare in our lifetimes.

Our crowning glory has likely endured the heat of hair straighteners, bad dye-jobs, and that time you asked for the 'Victoria Beckham' and ended up with the Edward Scissorhands. Our locks deserve to be placed within the hands of a true professional from time to time.
Visiting the hairdressers can be expensive, though. It's said we spend up to £40,000 on haircare in our lifetime, with women forking out anything from £30 to £100 for a cut and blow dry - and that's without any colours, treatments or started on the surprisingly lengthy subject of hair extensions.
So with 'hair salons in Manchester city centre' bringing up a whopping 86,800 results on Google, Confidential thought we'd help you out a bit. Here's our pick of the most luxurious cut and blow dries you can get, and some more friendly on the purse.
Note: Prices are as listed on the website for a cut and blow dry or cut and finish with a Stylist and Head Stylist.
MOST EXPENSIVE: Prices starting above £35
Nicky Oliver | 32 Oldham Street | Northern Quarter | M1 1JN
Hairstylist Nicky Oliver opened the doors of his spacious five storey Manchester hairdressing salon back in 1990 in the Northern Quarter and has since developed a reputation as a skilled hairstylist - it's no wonder then the salon boasts some of the priciest service in the city. Here a cut and blow dry with one of their stylists starts at £43 and will amount to £110 for a cut, blow dry with Nicky Oliver himself - £475 if you'd like a twelve week consultation also.

Nicky Oliver
Trevor Sorbie | 19 Spring Gardens | M2 1FB
Starting at £52 for a cut and blow dry with a stylist and up to £73 for having your locks handled by a director, Trevor Sorbie might not be the best choice for a cut the day before payday. Budget friendly it isn't, but luxurious it is. Like the cliché suggests, 'you get what you pay for', posh surroundings, trendy and friendly staff who know what they're doing and even a proper coffee bar.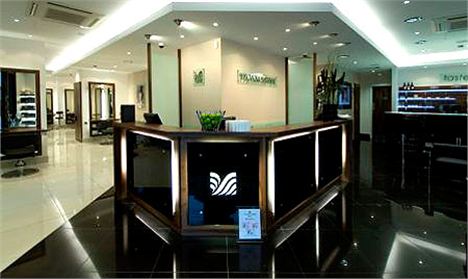 Trevor Sorbie Salon, Manchester
TONI&GUY | 23/24 Mosley Street | M2 3AG


Just around the corner from Trevor Sorbie is the Toni & Guy salon on Mosley Street. Prices start at £41 for a cut and blow dry with a stylist, you can upgrade to a senior stylist, or go one better and treat yourself to a restyle with an art director at £59. Probably not one for a pre-payday splurge but a treat instead.
Ethos Hairdressing | 97 Oldham Street | M4 1LW
Ethos Hairdressing and the woman behind it, Sharon Peake, are no strangers to Confidential, having interviewed her after her win as 'Schwarzkopf Professional British Colour Technician' (see here). A cut and finish with a stylist costs £39 and £79 with one of the Ethos directors. Still, at least with that many awards and accolades you can be sure you won't later be attempting to grow out an awkwardly sloping fringe... unless you asked for it.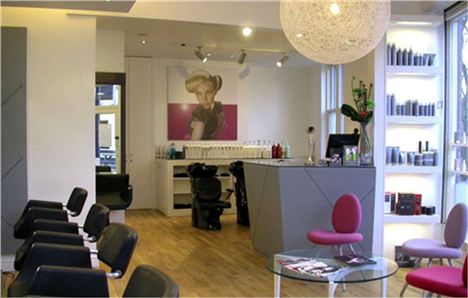 Ethos (Chorlton)
Nicky Clarke | Unit G5 | The Avenue | M3 3FL
Manchester was home to the very first Nicky Clarke salon outside of London, and now the swishy haired hairdresser has a swish set-up on Spinningfields The Avenue. Prices start at £45 and reach a wincing £100 if you choose to let a Senior Director snip your hair. If you're the kind of person who gets their hair done twice a year then this might be worth the extravagance, but if your hair needs keeping in check every six weeks on the dot then your bank manager might be having a word.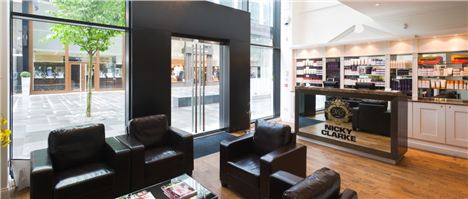 Nicky Clarke, Manchester
CHEAPEST: Prices starting under £40
Supercuts | Unit R23 Arndale Centre | M4 3AT
Instead of the typical price ascension based on a hairdresser's ranking and level, haircuts at Supercuts are based on the length of your hair. So girls rocking a pixie cut are in for an absolute bargain, whereas if you're sporting Rapunzel length locks you're going to be forking out a bit more. Prices for a 'Supercut' (shampoo, conditioner and blow dry...the standard routine) start from £20.95. Sometimes cheap as chips comes up a good 'un. With an added 20% discount for students too there's no doubt about it, it's a bargain.
Razors Edge | 11 Oxford Road | M1 6EY
With two salons in the city centre, Razors Edge isn't short of customers. At a standard £40 and the option of 25% off for students too it's definitely purse friendly. Plus with the choice of two salons a mere fifteen minutes apart, if one salon is busy then the other is only a short walk away.

Royalarcade - Razors Edge

Oxford Road - Razors Edge
RCNQ Hair Salon | 10 Hilton Street | M1 1JF
Formerly known as Adee Phelan (the team behind Beckham's mohawk), the recently rebranded RCNQ provides an affordable yet specialist option on the city centre high street. Lead by Robert Czlapka within the funky Northern Quarter confines, a cut and blow starts at £35 for a stylist and just £50 for Czlapka himself.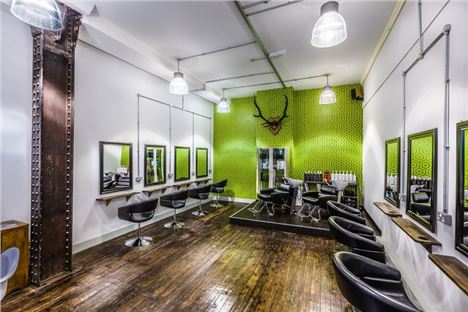 Rcnq Hair Salon
Denny's | 61 Bridge Street | M3 3BQ
Now here's a bargain. Not to be confused with the American diner, Denny's are offering new customers a cut and blow dry for just £25. Denny's pride themselves on being a 'smart saver' option and also offer student discount. Although prices are on average around the £39 mark, Denny's continue to offer a number of discounts on other treatments. Best for those who are cash-strapped but would like to experiment with a new style.
Pierre Alexandre | 38 King Street West | M3 2WZ


Tucked away behind House of Fraser stands the Pierre Alexandre hairdressing salon. With cut and blow dries starting at £35 for short hair with a stylist and reaching up to £70 maximum with an art director, the salon sits at the higher end of our cheap guide. Still, their stylists are cheaper than many of the other salons in the city centre. If you want to truly indulge and splurge, then book in with the director Pierre Alexandre for £140 (the man responsible for creating that Jason Donovan haircut in the 1980s as well as getting his hands on Donald Trump, Rod Stewart and The Beatles to name a few - don't hold it against him)

Pierre Alexandre