CHOOSING a hairdresser or a salon is a surprisingly difficult decision. One that if chosen wrong could leave you with a wonky fringe, dodgy colour and downright haphazard looking locks. A bad haircut might not be for life, but it's still a pretty grim six weeks of growing it out.
Tesco Value and Asda Smartprice seem to do alright for themselves, so surely the 'back to basics' philosophy can be rolled out across any medium including hair?
Whilst some of us remain loyal to the same hairdresser for years and form a relationship akin to family, there are many of us choosing where to get our hair done based on one factor: price. If it's £20 cheaper in one place than another, even if we don't know the salon or the stylist wielding the scissors, there are many of us happy to save a few pennies and put our tresses into the hands of a total stranger.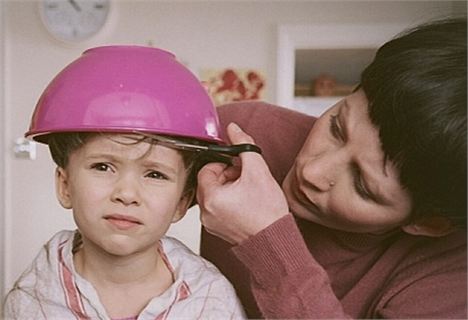 Did Mum ever get it quite right?
Many girls fork out anything from £30 to almost £100 for a cut and blow dry at various salons (something the men at Confidential find an alien concept), and that's without taking into account variables such as colour, treatments or getting started on the surprisingly lengthy subject of hair extensions.
So with 'hair salons in Manchester city centre' bringing up a whopping 86,800 results on Google, Confidential thought we'd help you out a bit. Here's our pick of the most luxurious cut and blow dries you can get, and the easy-on-the-bank-balance-payday-saviours too.
Prices are for a woman's cut and blow dry service.
Most Expensive
Trevor Sorbie, 19 Spring Gardens, M2 1FB
Telephone: 0161 839 2255
Website here.
Starting at £52 for a cut and blow dry with a stylist and stretching up to £73 for having your locks handled by a director, Trevor Sorbie might not be best choice for a cut the day before payday. Budget friendly it isn't but luxurious it is.
Like the cliché suggests, 'you get what you pay for', and the Spring Gardens salon are known for treating their clients well. Posh surroundings, trendy and friendly staff who know what they're doing with clippers, razors, scissors and all manner of hair cutting objects and even a proper coffee bar. Bit better than a lukewarm cup of tea from the salon junior.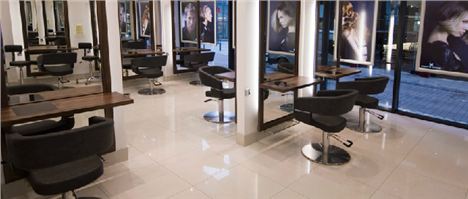 Luxury and a proper coffee at Trevor Sorbie
TONI&GUY, 23/24 Mosley Street, M2 3AG
Telephone: 0161 923 4648
Website here.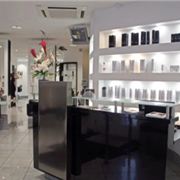 Slick and coolJust around the corner from Trevor Sorbie is the Toni and Guy salon on Mosley Street, so if one designer hair salon isn't to your taste then it's only a short stroll into another. 
Starting at £39 for a cut and blow dry with a stylist, you can upgrade to a senior stylist or a style director. Or go one better and treat yourself to a restyle with an art director, it's only £6 more than a style director at £56.
Probably not one for a pre-payday splurge but a treat instead. 
Ethos Hairdressing, 97 Oldham Street, M4 1LW
Telephone: 0161 835 1111
Website here.
Ethos Hairdressing and the woman behind it, Sharon Peake, are no strangers to Confidential. Having interviewed her after her recent win as 'Schwarzkopf Professional British Colour Technician' (see here), her intimate yet professional salons are worthy of the accolade.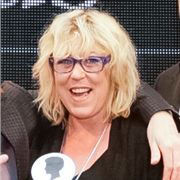 Sharon PeakeYes salons. If her salon in the vibrant (don't even think about calling it hipster) NQ doesn't take your fancy then there is also a salon on Chorlton's Beech Road. Perfect if you're more of a suburb dweller than a city centre resident. 
A cut and blow dry with their most junior stylist costs £36 and a cut with the award winning woman herself will see you handing over £68. Still at least with that many awards and accolades you can be sure you won't be attempting to grow out an awkwardly sloping fringe...unless you asked for it. 
Nicky Clarke, Unit G5, The Avenue, M3 3FL
Telephone: 0161 8333 555
Website here.
Manchester was home to thee very first Nicky Clarke salon outside of London, and now the swishy haired hairdresser has a swish set up besides designer stores on Spinningfields The Avenue.
Definitely a splurge with prices starting at £45 and reaching a wincing £100 if you choose to let a Senior Director snip your hair. If you're the kind of person who gets their hair done twice a year then this might be worth the extravagance, but if your hair needs keeping in check every six weeks on the dot then your bank manager might be having a word.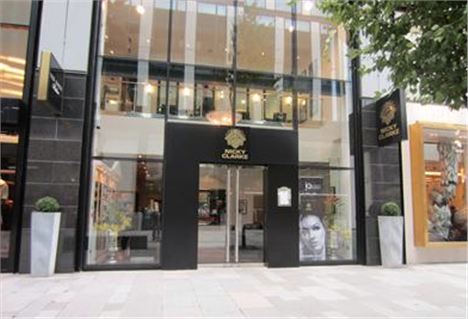 Swishy hairdressers in swish surroundings giving you swishy hair
Cheapest
Supercuts, Unit R23, Arndale Centre, M4 3AT
Telephone: 0161 819 2714
Website here.
Sometimes the no-frills approach works best. Tesco Value and Asda Smartprice seem to do alright for themselves, so surely the 'back to basics' philosophy can be rolled out across any medium including hair?
Erm, then again, maybe not.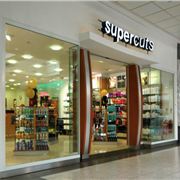 SupercutsInstead of the typical price ascension based on a hairdresser's ranking and level, haircuts at Supercuts are based on the length of your hair. So girls rocking a pixie cut are in for an absolute bargain, whereas if Rapunzel is your hair doppelgänger you're going to be forking out a bit more. Prices for a 'Supercut' (shampoo, conditioner and blow dry...the standard routine) start from £20.95. 
Sometimes cheap as chips comes up a good 'un. And sometimes it'll leave you with an uneven fringe and even more uneven layers. But with an added 20 percent discount for students too there's no doubt about it, it's a bargain.
Razors Edge, 11 Oxford Road, M1 6EY
Telephone: 0161 272 7233
Website here.
Snappy name for a hairdressers and with two salons in the city centre, Razors Edge isn't short of customers. At a standard £40 and the option of 25 percent off for students too it's definitely purse friendly.
Plus with the choice of two salons a mere 15 minutes apart, if one salon is busy then the other is only a short walk away.

Lots more white at Razors Edge
Pierre Alexandre, 38 King Street West, M3 2WZ
Telephone: 0161 834 5837
Website here.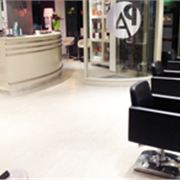 Pierre AlexandreTucked away behind House of Fraser and next to beloved 4am haunts Mojo's and Liars Club stands the Pierre Alexandre hairdressing salon. With cut and blow dries starting at £35 for short hair with a stylist and reaching up to £70 maximum with an art director, the salon sits at the higher end of our cheap guide. Still their stylists are cheaper than many of the other salons in the city centre. 
If you want to truly indulge though, and splurge also, then book in with the director Pierre Alexandre for £140.
The man himself, Pierre Alexandre, is a good source of chatter and gossip too. The man responsible for creating that Jason Donovan haircut in the 1980s as well as getting his hands on Donald Trump, Rod Stewart and The Beatles to name a few.
With beauty and treatment rooms in the salon too, it's a good chance to check yourself in and get everything sorted at once. Consider it a full MOT.
Follow Niamh Spence on Twitter at @missnspence