BELEAGUERED by preconceptions of dusty old garments and smelly mothballs, charity shops are often considered a no-go area for those with any aspirations of looking remotely fashionable. And, with the advent of platforms like eBay - prompting clothes owners to sell decent items online rather than donate - it's true that finding stylish pieces lurking amongst the duds is a rarer occurrence than it once was.
Much of the satisfaction is in rummaging and rooting
Yet, over twenty years down the line, charity shops remain my preferred outlet when it comes to shopping. Why? Because they've given me some of my favourite outfits and probably saved me thousands. Plus, where else can you buy a top for a fiver and have the double satisfaction of knowing it's going to a good cause? Or have the thrill of never quite knowing what you're going to find? Recently I discovered a pair of Vivienne Westwood shoes in a Red Cross window and an 18K gold chain, worth £300, in a basket of costume jewellery. You won't get that in Topshop.
Whilst it isn't true that they're smelly or dirty (99% of them anyway), it is true that some rules are in order to get the most out of your charity shop experience (or 'chazzing' as we affectionately call it). So, without further ado, here are some I've picked up over two decades of experience. Happy shopping...
Location, Location, Location
It may be stating the obvious but you're more likely to get Armani than Atmosphere if you're in an affluent location, for instance The Golden Triangle (Cheshire's, not the one in India). On the flipside, it's in places like Wilmslow and Alderley Edge that you're also likely to find higher prices: I once saw a handbag for £500, and yes it was second-hand. But, for those who prize looking the part over paying a few extra quid, it's something to think about. Just be prepared to visit regularly.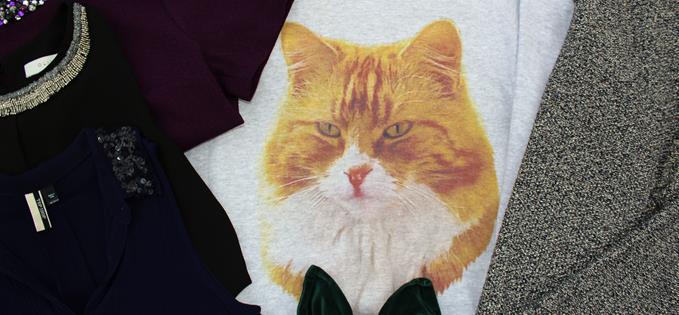 Golden Triangle gains
Consider The Season
Unbeknownst to many, charity shops have typical cycles it's handy to be aware of. After an evening dress? Go at the start of the party season in November and you'll find racks of festive frocks just waiting to be snapped up. Alternatively, after Christmas - when everyone discards their unwanted gift sets - is the best time to find toiletries, cosmetics or even stock up on future presents; no one will know...
Since some charity shops store out-of-season clothes, they're also at liberty to adapt to our fickle weather, unlike high street retailers confined to specific dates and collections. So, next time we get an unseasonably cold snap in the middle of summer and you're all out of jumpers, second-hand might just be your saving grace.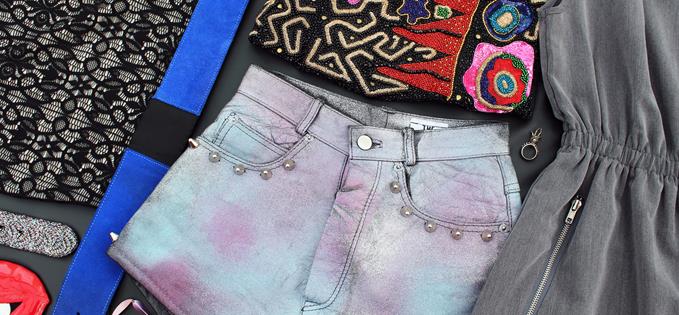 Festive finds
Be An Inspector
Find the perfect piece, then wonder why someone gave it away? Scrutinising it up close may give you the answer. Holes, pulls, missing buttons, faulty zips...there are all manner of defects waiting to entrap the unsuspecting customer. Then there are issues of practicality like - horror of horrors - 'dry clean only', which some don't mind but which sends others who haven't got the patience (like me) running in the other direction. Whilst you can find things in good condition, consider that people often give away for a reason, so it always pays to give everything a once-over before taking your newfound purchases home. I've learned the hard way.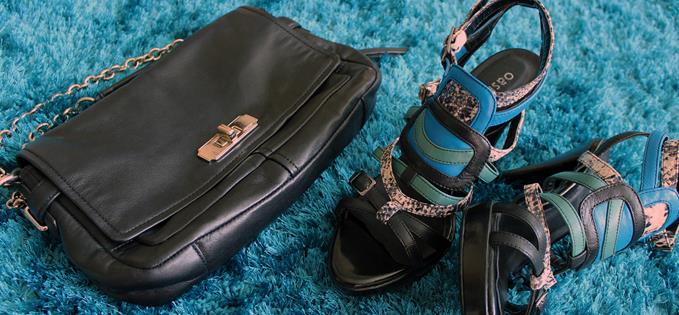 Investment leather - always practical
Be Creative
'Dry clean only' for me is just the start of a considerable Avoid list. This may sound slightly anal but is highly recommended in the unpredictable world of charity shops, where clutching at straws - particularly after an unsuccessful spree - becomes all too tempting, leading to regretted spur-of-the-moment purchases.
Conversely, it also helps to be open-minded and creative: for instance, I prefer to wear the M&S dress below undone as a light overcoat, and the gauzy Matthew Williamson top with a vest top and belt to give it more shape and opacity. Something may look unappealing shoved disconsolately on a reduced rack but, taken out of context and styled, make the ideal outfit. Do use the changing rooms though; imagination alone isn't always the best judge.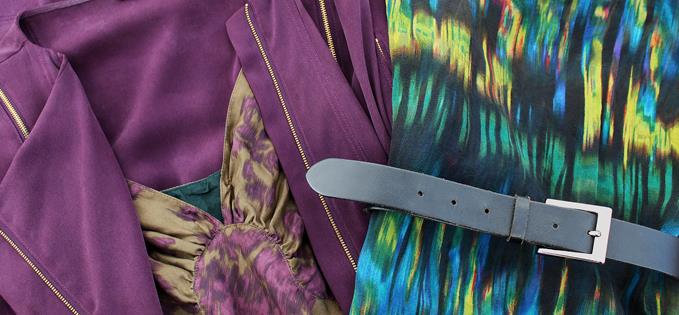 Be your own personal stylist
Online Or Off?
In response to 21st century demands, many charity shops now have convenient online portals so you can shop when and where you want. This is helpful if you're after a specific search term and discourages spending counterproductively.
For me, though, much of the satisfaction is in rummaging and rooting - something you can't get from a website, where you're more likely to find overpriced Oxfam silver than a hidden treasure that's passed under the radar. It's often in the shops which look like haphazard Aladdin's caves that you'll unearth the biggest gems, which, though it's a cliché, sums up charity shops in general: expect the unexpected.
And therein lies the greatest fun.
Powered by