WHEN you're named after an international cosmetic brand, you're met with a few expectations - as you'd expect a 'Belle' to be beautiful or a Samson to be strong.
As 'L'Oréal' and Confidential's fashion editor, suitably, fashion and cosmetics is my bag; inside this proverbial bag is a wealth of beauty knowledge sourced from here in Manchester and beyond.
It's certainly a great time to be both stylish and in Manchester
The Manchester fashion, fitness and beauty industry is glorious. Truly. You have your Nadine Merabis (designer and stylist to the stars), your Afflecks Palaces (for your chintz and knock-offs), major department stores (for credit card debts) and the likes of Manchester-based Boohoo and Missguided who rule the online marketplace.
It's certainly a great time to be both stylish and in Manchester.
So here's Body Confidential's first monthly round-up of everything health, beauty, fitness and party-based in Manchester.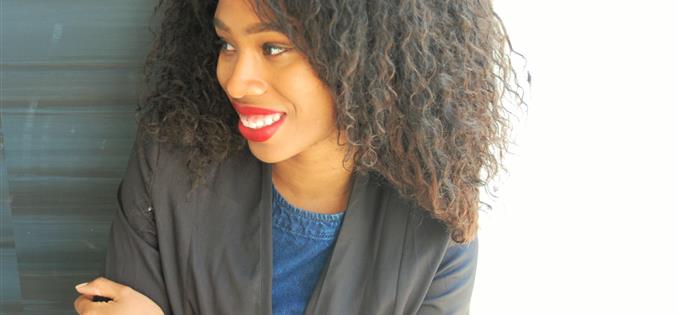 That's me...
BEAUTY TREATMENT OF THE MONTH: CRYOTHERAPY
In my two years at Confidential I've been offered more invasive beauty treatments than should be allowed on one woman: vampire facials, dermarolling, 3D liposuction, lip fillers, a gum reduction, a face transplant... If I were more inclined to dabble with wacky cosmetic procedures and treatments I would look like a brown Liza Minnelli by now. Thankfully, I'm a wuss.
Still, sometimes I grow balls and dive in. Based within Nicky Clarke salon in Spinningfields, Cryotherapy UK offered to freeze away my cellulite with liquid nitrogen at -160 degree temperatures. I know, I know - sounds faddish and more to the point, painful.
Therapists use a machine that produces a light mist while they massage away your bumpy and wrinkly bits. I've had one session so far, which mainly felt as though I'd stuck my arse in the fridge for ten minutes. Apparently, I've already lost seven inches. A full article is on the way.
BODY CONFIDENTIAL'S PRODUCTS OF THE MONTH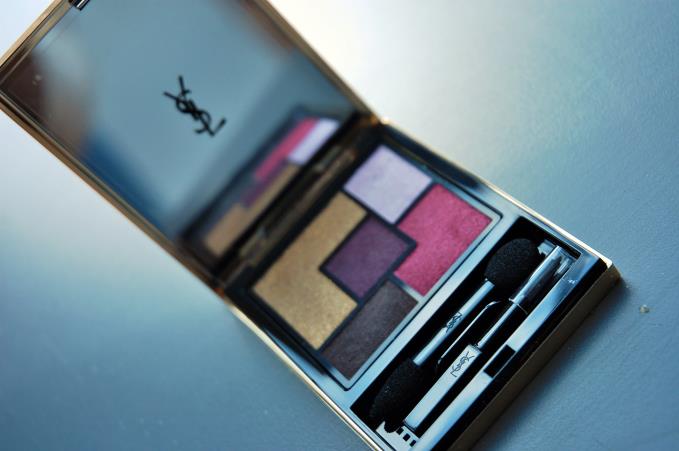 A gorgeous transitional summer to autumn colour palette.
A delicate and fresh floral fragrance. More suited as a daytime scent.
"SORRY – WE DON'T GO ABOVE A SIZE MEDIUM"
A few weeks ago I decided that the food and drink lot had done enough to monopolise Manchester - where had all the fashion indies disappered to? Food is sexier than fashion on the Manchester high-street, it seems. I investigated the high street here. I met Jay, who ran boutique Central Avenue on Deansgate. It closed this month. He had dreams to see Manchester fashion on the map and more girls in his store - but only if you were on the slender side.
"I've only recently started to stock a size medium," he told me.
"Are you sure that's wise?" I asked.
"I'd rather be honest, these ladies are going in and getting gigantic fake boobs, only to realise their proportions don't match up anymore," said Jay. "If you've got a large stomach a tight dress won't do you any favours."
Ouch. We all felt that burn.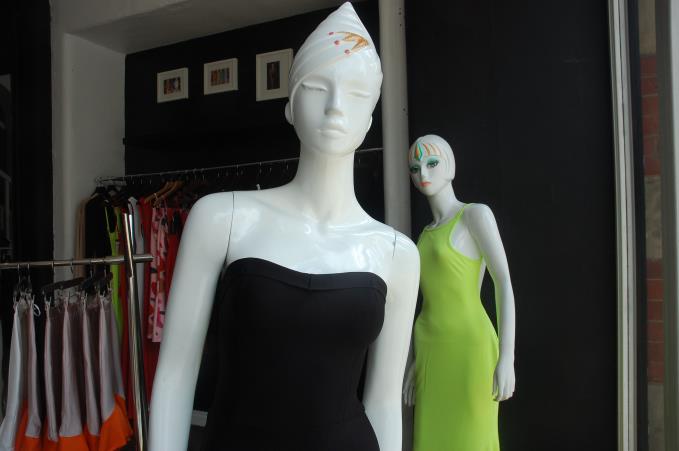 FRENCH FASHION AND THE TALLEST AND SMALLEST WOMEN IN THE NORTH
French fashion brand Balsamik invited Body Confidential to 63 Degrees Northern Quarter to try their clothes before they launched online in the UK.
Minamalist, unfussy, with a colour palette consisting of Morticia Addams black (the original stylish French woman), the Parisian brand is far removed from Manchester's penchant for bright coloured body con dresses (thanks Missguided). We found Balsamik also caters for a range of sizes, as demonstrated by me (the tallest woman in Manchester) and petite blogger Shirene (the smallest woman in Leeds).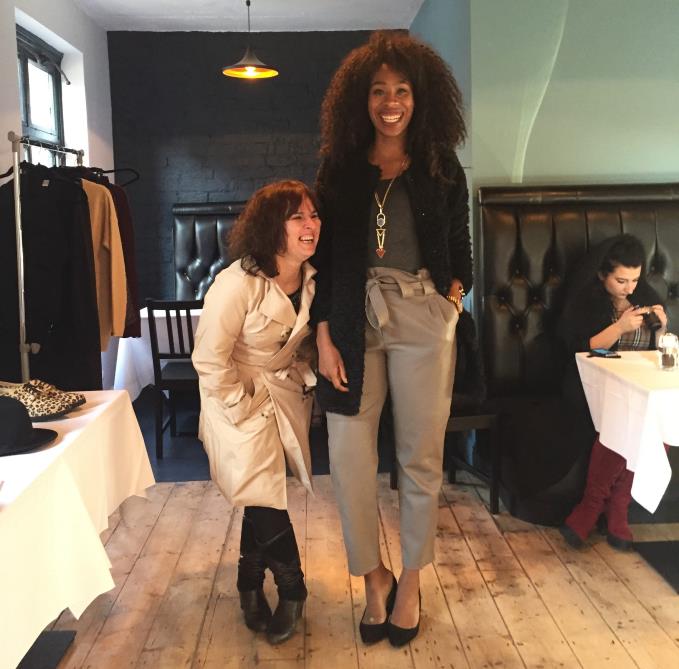 Fit for all heights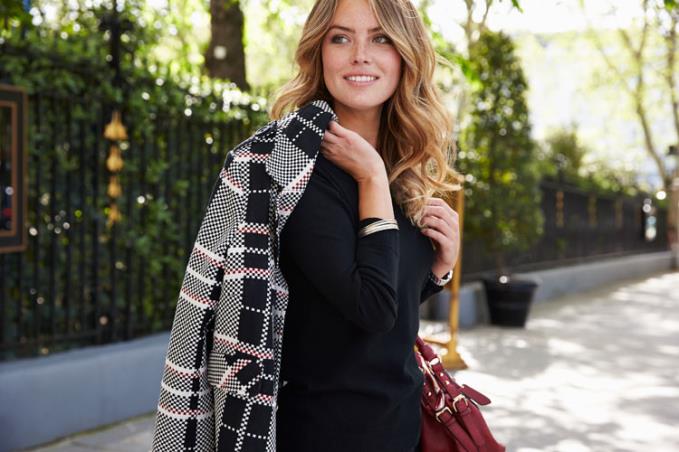 Balsamik
SELFRIDGES LAUNCH BEAUTY PERSONAL SHOPPING
The last time I walked into a beauty department with time to kill and money to burn I left with ten red lipsticks, two right angles for eyebrows, and a Kim Kardashian-style makeover that left my face so 'contoured' I looked like Kryten from Red Dwarf.
Selfridges have provided a cool new solution to tackling their mammoth beauty floor by introducing new beauty personal shopper, Charlotte Ingram. Ingram is a veteran in Manchester's fashion and beauty industry and knows her primers from her strobers. Inside her boutique personal shopping room she offers an hour long appointment breaking down the best products including Chanel, Charlotte Tilbury, M.A.C., Armani, Dior, Bobbi Brown, Nars etc. Her current favourite beauty buy is the Yves Saint Laurent Touche Eclat primer which she recommends for the model off-duty dewy look. Buy here.
You can book in and visit Charlotte Ingram at Selfridges Exchange Square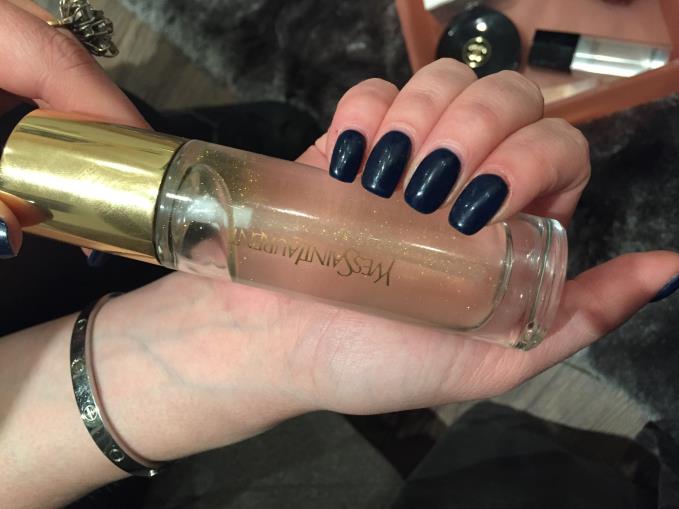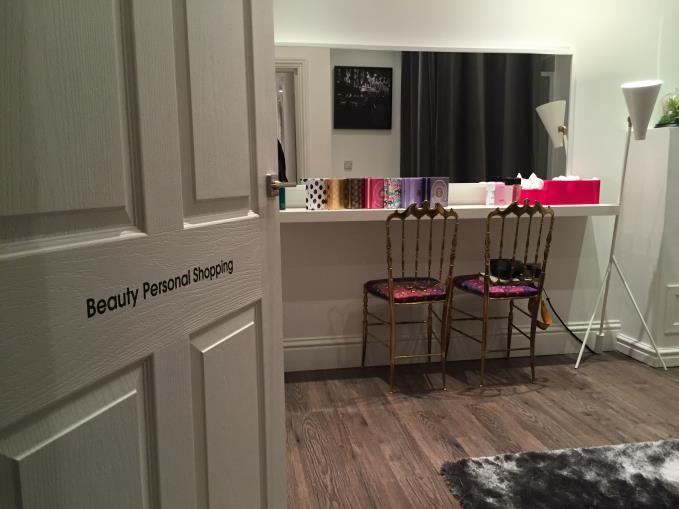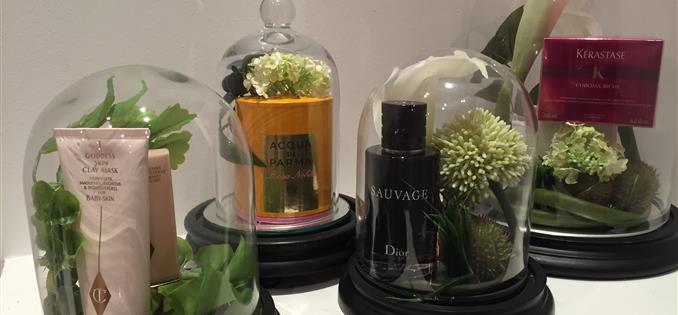 ICONIC PUFFA JACKETS
Remember puffa jackets? Of course you do. You probably still have one. Puffed up, padded, 'michelin man' chic. They were the number one coat on the playground, down in the mines, caravan sites, on gangster rappers and Claire Balding from the late 90s. They're rebranding, though, and brought a group of bloggers to Hip-Hop Chip Shop at The Kitchens in Spinningfields to see their new line.
"We've brought out the puffa jacket in silver again - the one made famous by model Jodie Kidd in 1996 launching her career," said Puffa's marketing manager. We love it - although they failed to mention the original puffa jacket icon... Eastender's Bianca.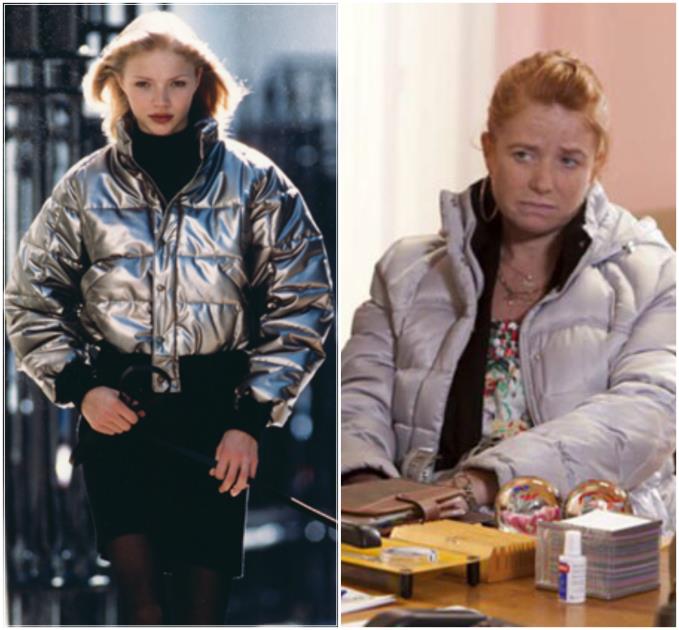 Puffa icons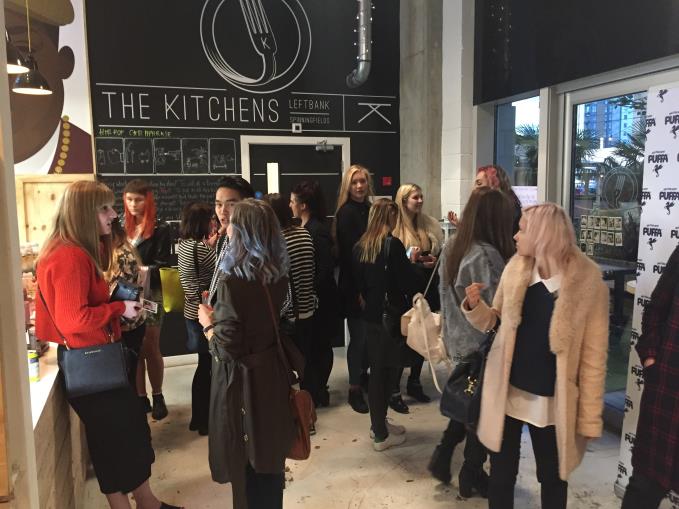 Puffa launch
AN ADVANCED SELFIE
This month Body Confidential attended Professional Beauty North, the massive annual trade show held at Manchester Central. Beauty gurus Environ were encouraging people to try their trippy skin analysis machine. It takes an extremely intimate picture of your face and points out your bad bits, from your wrinkles to sun damage. Sure, it's clever but this is without doubt the worst selfie I've ever taken. Environ
MANCHESTER LASSES MEETS CHELSEA BOYS
Former Made In Chelsea star Hugo Taylor (you know, from that reality show with the rich kids) and business partner Charlie Morris have stocked their Taylor Morris eyewear line in Harvey Nichols. Body Confidential was invited to a bloggers brunch with the boys at the department store and talk quickly turned to 'vacationing'.
"I've just come back from Hong Kong, ya," smiled Morris over a plate of poached eggs. "I was visiting the factory where our frames are made and it was fascinating to see the process."
"We actually thought about combining our names together while partying in Ibiza," he laughed. Naturally.
The sunglasses line is perfectly suited for the young jetsetter. They've stuck to classic shapes inspired by Hollywood icons such as Vivien Leigh but added coloured lenses and modern prints, ya.
You can shop Taylor Morris online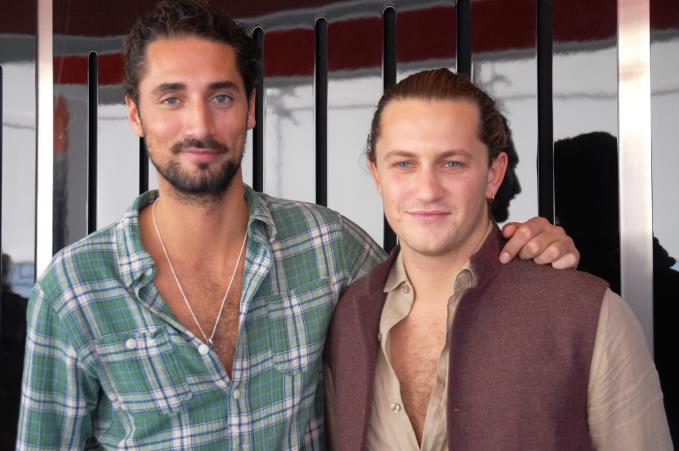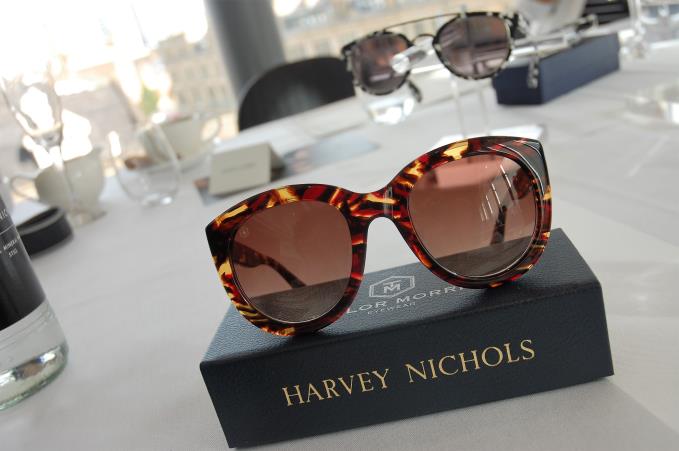 Taylor Morris, Harvey Nichols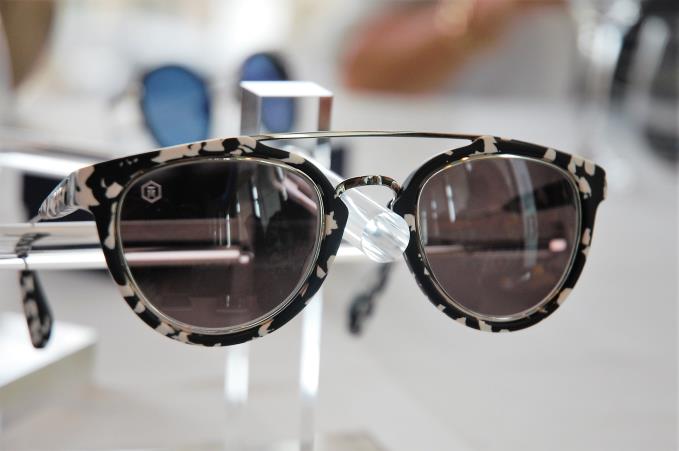 BODY CONFIDENTIAL'S BEST DRESSED OF THE MONTH
You may recognise this model's enviable bone-structure.
Hayley Hasselhoff is, of course, daughter to David 'The Hoff' Hasselhoff of Knight Rider fame. The plus-sized fashion icon was the star guest at this month's Curve Fashion Festival at Manchester Central. Hasselhoff wore this season's favourite staple, the sleeveless jacket. When asked her tips to staying confident she said, "Trust whatever happens to you." See the full best dressed gallery Curve Fashion Festival Best Dressed gallery here.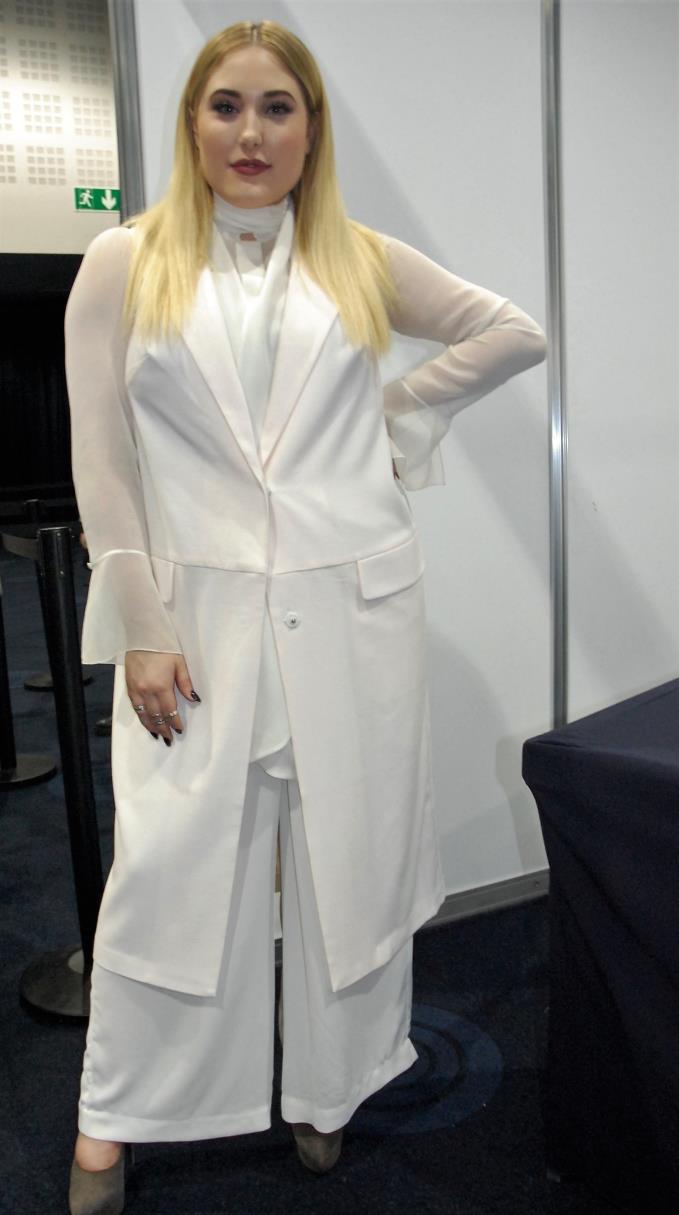 The H Hoff
SHOP OUR SEPTEMBER FAVOURITES