THIS goes beyond salvaging a chipped nail.
The one thing that infuriates me is getting a manicure and then finding the varnish has chipped four hours later – Nails Inc, I'm definitely looking at you here.
A manicure is pure unadulterated me-time. One of the last true remaining female-centered activities that doesn't discriminate against age or dress size. Each time in the salon chair we invest in ten miniature artworks; the make-or-break finishing touch to an outfit. Good nails matter.
But where to go for a mani-pedi in the city? How do the mask-wearing ladies of the Arndale Market measure up to the luxury confines of Manchester's most decadent hotels? (Of course there's always the shaky-handed DIY option but why take the risk?)
Body Confidential and a team of reformed nail-biters, DIY converts, toe-haters, allergy-sufferers, naturalistas and um, rubber glove wearers have compiled a list of the best:
FANTASTIC NAILS | Manchester Arndale
Arndale Centre, Unit R31, Manchester Arndale Shopping Centre, Marsden Street, Manchester M4 3AT, 0161 835 2576
(Manicure with colour - £13)
Phuong convinced me I just needed my nails to be re-shaped and painted an on-trend shade of nude. 'Straight across the top, very straight', she said as she filed them furiously and made my hands perfectly symmetrical (except for the rings). The place is tidy, very red, and you can just waltz in with a nail casualty and they'll accommodate you. Cash only. They have a great selection of noughties R'n'B in the background with a classic Usher 8701 track thrown in for good measure so you can tap your feet, but make sure you keep your hands still.
Amirah Farag, Body Confidential Columnist, The One With The Magnificent Claws.
NAILISTA | Police Street
Police Street, Manchester, Lancashire M2 7LQ, 0161 839 6207
(Ready For The Runway gel pedicure - £25)
From my ankles down there's an entire history of self-loathing. There's the pesky flat arch, coupled with a giant bunion and crumpled toes that look as if they've emerged from the darker regions of a Steven King novel. I fondly remembered my Grandmother's advice as I brought my hated hooves to Nailista: "Well, rather your ugliness in your feet than your face?" she'd say. Quite right. Yet at this new city-centre nail salon I knew my feet could look better. Bright, professional and wonderfully decorated it's by far the best salon in Manchester. My pedicurist didn't laugh at my toes either. Took the buggers on like a champ.
L'Oréal Blackett, Body Confidential Editor, The One With The Worst Toes In The North West.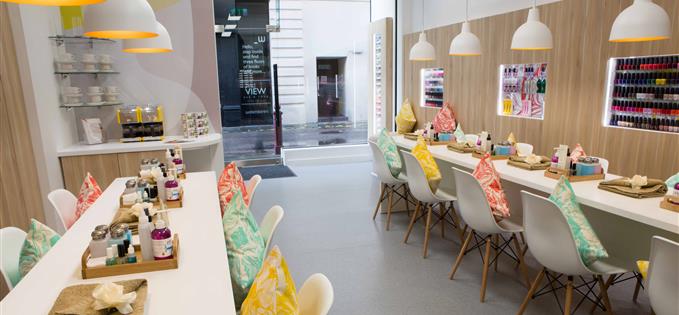 CITY SPA ESCAPES | Old Granada Studios
2 Atherton Street, Manchester, Lancashire M3 3BE
(£15 for an express file and polish – 15 minute treatment)
Having studied a manicure and pedicure course, I'm allowed to say I know a thing or two about getting a manicure. The one thing that infuriates me is getting a manicure and then finding the varnish has chipped four hours later – Nails Inc, I'm definitely looking at you here. So the only place I want to hand my money to is Jess at City Spa Escapes – you get a relaxed vibe, perfectly filed nails and Zoya nail varnish that can last me up to fourteen days if rubber gloves are used religiously when doing the washing up. These aren't Primark prices but when it comes to getting your nails into tip-top shape, you get what you pay for.
Georgina Hague, Manchester Confidential Account Manager, The One Who Swears By Rubber Gloves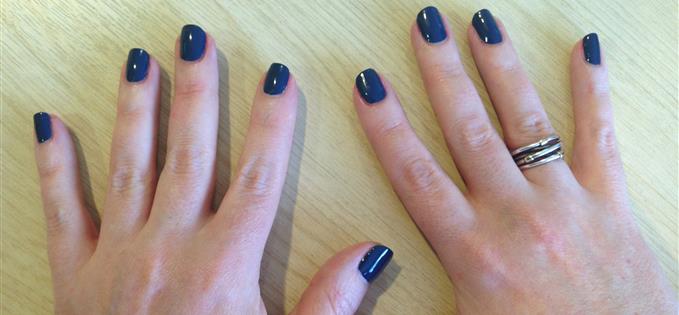 SIENNA SPA | Radisson Blu Edwardian
Radisson Blu Edwardian, Peter Street, Manchester M2 5GP, 0161 835 8964
(File and Polish - £18)
Normally, I'm a DIY girl but the sybaritic experience at Sienna Spa might just have converted me. A lie down in the relaxation room was such an indulgent start to the treatment, I didn't want it to begin. The file and polish was thorough with products to soften the cuticles, strengthen the nails and do their work on my weak, brittle claws. Cuticles trimmed, I was ready to unleash my inner vixen with flawless blood red talons courtesy of Jessica nail polish before it was back to the relaxation room for another lie down. It's a hard life.
Jo Miligan, Copywriter, The One Who Prefers To Do It Herself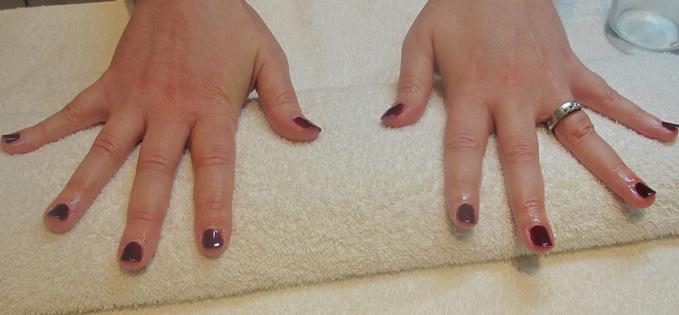 Sienna Spa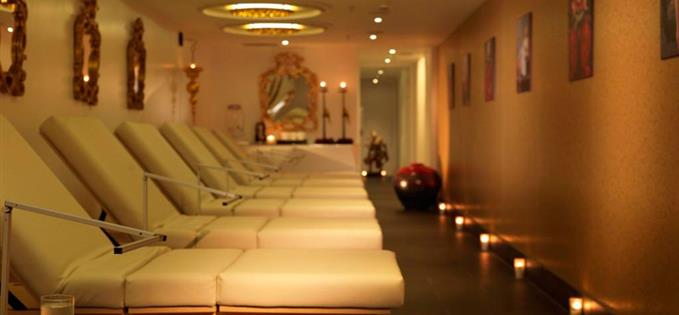 Sienna Spa relaxation room
ONLY FINGERS AND TOES | Harvey Nichols
21 New Cathedral Street, Manchester, 0161 828 8898
(Essential therapy - £20)
After multiple tests it was confirmed that I am allergic to nail polishes (my nails flare up and resemble a serious case of fungal nail - yikes, indeed). It means when I book a manicure I come complete with my own kit. At Harvey Nichols the therapist was extremely friendly and accommodating despite having to use my own hypo-allergenic polishes. It was by far one of the best manicure I have ever had. She paid really close attention to the filing and buffing to make sure they were perfect. I am also very particular about hygiene and was really impressed that instead of using the usual barbicide liquid to keep the instruments in they had sterile packets demonstrating they have been clearly sterilised properly. Win.
Lara Haynes, Executive Assistant, The One With The Allergies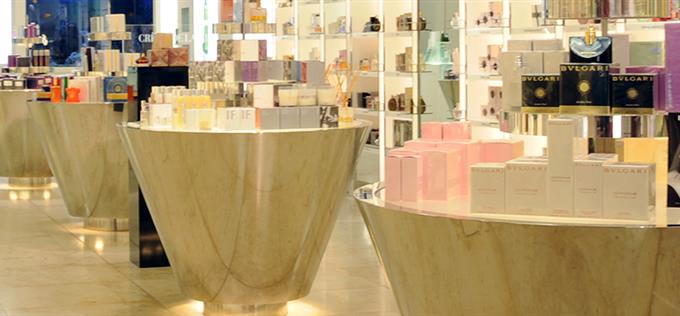 Harvey Nichols Beauty Hall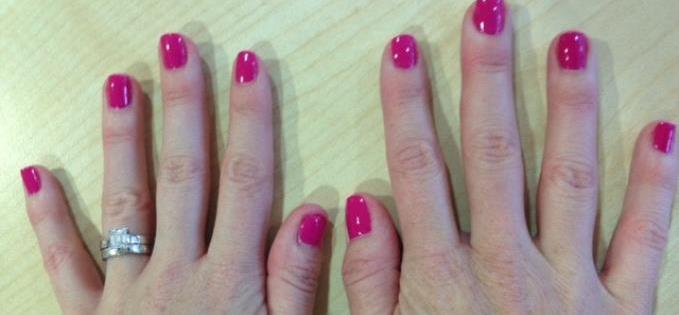 Only Fingers And Toes
NAILS BY NATAYA - PIERRE ALEXANDER | King Street West
38 King Street West, Manchester, M3 2WZ, 07793 129536
(Natural nail repair therapy - £12)
I'm a reformed nail biter - one year clean. After also giving up acrylics, I had been seeking a manicure that could really look after my nails. In my research, I found that Nataya offers Natural Nail Rehab with an IBX System - it acts as a protective and strengthening shield for natural nails. It can help to treat nails that peel, have ridges or white spots. Nataya suggested having the treatment once a week for a month then bi-weekly thereafter for a minimum of three months. This may seem like a lot but it means you don't have to keep reminding yourself, like me, to re-apply your strengthener daily at home. This was unlike any nail experience I'd had before. I've even booked in for my second session next week. Long and healthy nails that are all my own? Sold.
Alana Sherrard, Account Manager, The One Who's A Reformed Biter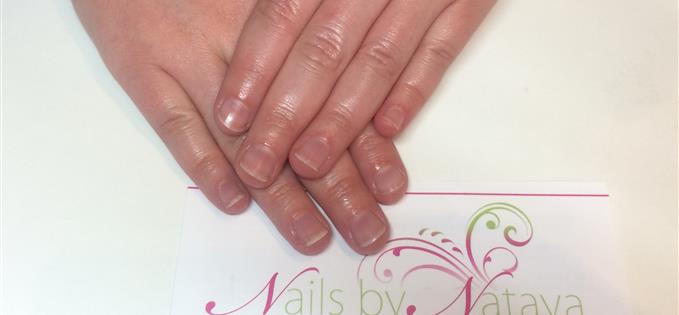 Natural nail repair therapy
JENNY NAILS | High Street
High Street, Manchester, M4 3AH, 0161 832 8516
(Polish and nail art - £15)
This one's ideal for the last minute rush. There is little conversation to be found here. There's none of the "are you going anywhere special?"questions we've all heard a thousand times before. All the beauticians wear a paper face mask to stop bits of acrylic and dust being breathed in - maybe that's the conversation stopper. There's hand lotions or pleasing potions and relaxing aromatherapy oils are replaced by the heady smell of the acrylics. There are no luxuries here, the appeal is the speed these girls work at without compromising the end look. The quality is consistently good and the price is a steal. Included: file, buff, cuticle trim and a spot of nail art.
Kell Deggers, Blogger, The One Who Goes Mental For Nail Art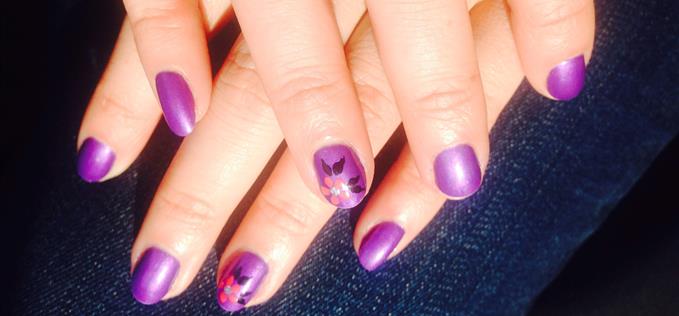 THE LOWRY SPA | The Lowry Hotel
50 Dearmans Place, Salford, M3 5LH, 0161 827 4000
(File and polish - £25)
I know, £25 for a file and polish is a little steep - I did do a double take. Yet I had tried a number of salons and had never been completely satisfied; it was time to upgrade. I went to the Lowry Hotel Spa as A) it's close to my work and B) has a reputation of greatness. I arrived a little early for my appointment but I was offered a drink and seen right away. It's always intimidating when presenting my little bitten nails to the manicurist (I mean, is there any nail left left to paint?) but turned out I need not worry. Result? A very neat, very professional manicure that will last the distance.
Tamar Smith, Confidential Whizz Kid, The One That Needs A Manicure That Won't Chip In The Gym.