'WHO is Jsky exactly?' A fair question.
Some of the cast of the Real Housewives of Cheshire flew in from their suburban mansions
In recent years, Body Confidential has become overly familiar with a popular Mancunian socialite with a bouncy afro, dream-catcher earrings and a long list of celeb(ish) pals.
The fashionista-cum-editor-cum-singer (and there was that memorable appearance on C4's First Dates) would happily attend the opening of an envelope, dressed to the nines.
On Wednesday 2 March Jsky (real name Jason Warner) launched his first solo fashion evening - aptly named 'Jsky's Fashion Night' - at Deansgate bar The Living Room.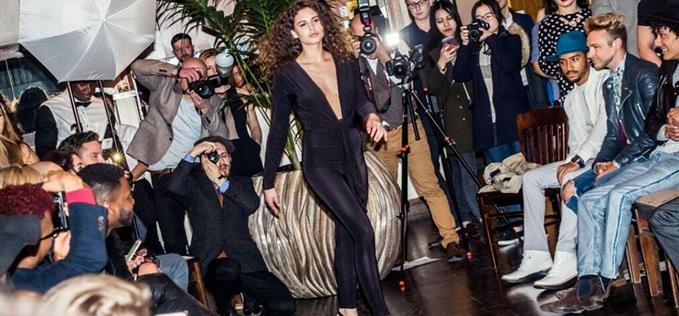 Jsky's Fashion Night
Naturally, he invited everyone from his little black book to the showcase.
Some of the cast of the Real Housewives of Cheshire rolled in from their suburban mansions, as well as a few Z-lebs from MTV reality shows like Ex On The Beach. There were Page 3 models, bloggers and a Daily Mail regular whose headlines read 'I spent £100,000 to look like Kim Kardashian', and 'filler addict reveals massive lips are leaking…'
Adding some soul to the evening was former X Factor contestant and successful recording artist, Misha B, who performed to her hometown crowd.
The evening provided opportunity for Jsky to showcase some independent designers and local singers, including talented upcoming talent IONE and Iman Orths – and, of course, Jsky himself. Both the master of ceremonies and entertainment, he performed two tracks.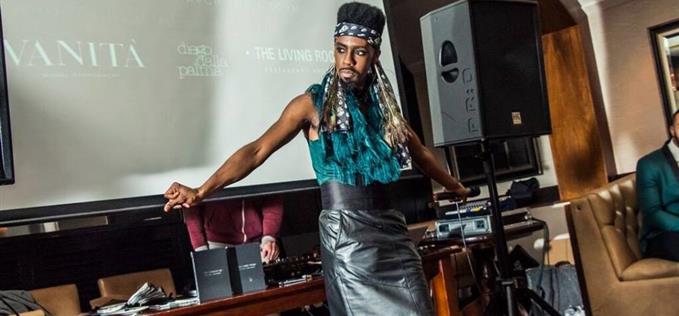 Jsky in full flow
The fashion show standout came from Sophia Douvari and her beautifully made, theatrical dresses. Coco Couture, fronted by Page 3 model Chloe Saxon, was a fun array of sexy evening wear. Menswear from Luxxus, Simon+Simon and Intense clothing was an education on urban/dapper cool (if there is such a thing).
As for the guests, they all upped their sex appeal for the evening.
HERE'S THE BEST OF THE BUNCH: