HAIRDRESSERS are always good friends to have. Annoy yours and you run the risk of a bad haircut, dodgy colour or the possibility of them shaving something into that awkward bit at the back of your head that you can't quite see even if you do that awkward thing with two mirrors.
Remaining friends with your hairdresser should remain top of your To Do list at all times.
"I'm just looking forward to this summer and being able to push a buggy around the Northern Quarter."
Alfie Booth, one of the new directors at Manchester's Trevor Sorbie, is impossible not to be mates with.
Friendly from the minute I meet him, the Chorley-born lad has returned up north to settle into the Spring Gardens salon and it's clear to see he couldn't be happier.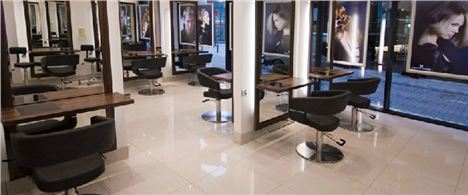 The Trevor Sorbie salon at Spring Gardens
"It's instantly warming up here," smiles Booth. "My wife and I were getting the bus to the hospital the other day and we didn't have enough change for the tickets and the bus driver just smiled and waved us on anyway. You don't get that in London."
His new arrival is due in a matter of weeks and the birth of his son (Already named Noah, he proudly tells me) is his main reason for moving out of London. "We needed to take a gear back," explains Booth. "In London everyone ends up spending all their money on rent so we wanted to move."
Now settled in Chorlton, the perfect place for this stylish hairdresser and his model wife, London is not missed.
"I'm still trying to get rid of my London habits, but I did find myself zig-zagging up an escalator the other day because I had somewhere to go and I got tutted at," says Booth. Yes, none of that London frantic fast-paced and rude lifestyle up here.
He first began wielding his scissors in Manchester at the start of his career for rival salon Andrew Collinge before swapping sides and joinging the Trevor Sorbie ranks two and a half years ago. Having worked at two of Sorbie's London salons; in Covent Garden as a teacher educating newer stylists and as a stylist himself at the Hampstead salon, Booth has a lot to bring to the Manchester salon.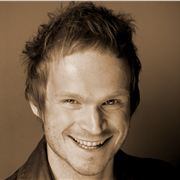 Alfie BoothSo what does he think of the Trevor Sorbie salon in Manchester? 
"It's my favourite salon and I'm not just saying that," laughs Booth. "It's just visually beautiful. Plus the team here is so relaxed, yet they're still hyperproductive and have a great creative outlook. They've made me feel at home straight away."
So as one of the newly appointed directors at the busy Manchester salon does Booth have big plans?
"I'm just biding my time, I've mainly had old clients from when I worked up here at Andrew Collinge coming back to me. I'm just happy to be welcomed back.
"I definitely want to focus on teaching in the salon and building up my clientele."
But for the moment, Booth has his eyes set firmly on his family life. "Honestly I just can't wait to be a Dad. I'm just looking forward to this summer and being able to push a buggy around the Northern Quarter."
To book in with Alfie, call the Trevor Sorbie salon on 0161 839 2255 or email: manchesterbookings@trevorsorbie.com
The salon can be found at:
19 Spring Gardens,
Manchester,
M2 1FB.
Body Confidential are offering readers 25% off Kerastraight treatments this February, see here.
Follow Niamh Spence on Twitter at @missnspence