HERE'S one Manchester fashion name you'll probably be familiar with: Matthew Williamson. The hugely successful fashion designer was born here, even once studying at Hulme's Loreto College. Like most budding British fashion stars, he made his name down south after studying at the acclaimed Central Saint Martin's fashion school.
Many of Manchester's would-be fashion designers have followed suit and it's long been considered that the bumpy road to success for British creative talent travels directly to the capital.
But what about those who choose to stay and pave their way up north, away from the catwalks of London Fashion Week, all those discerning fashion critics and haute couture fashion houses?
From celebrity dressmakers to 100-year-old British heritage brands, we celebrate nine designers making waves in the fashion world from right here in Manchester:
---
ZEYNEP KARTAL
Who? Zeynep Kartal has many claims to fashion fame: Lady Gaga wearing her couture gowns (and later ordering another in a different colour) is one of them. Life changed drastically for the Turkish-born designer when she unveiled her first collection at the Manchester Vogue Fashion Night Out in 2013. Her thirteen-piece collection caught the attention of fashion critics, and the designer - whose showroom remains on Manchester's King Street - has featured regularly at London Fashion Week ever since. Cheryl Cole, Amanda Holden, Tess Daly, Game Of Thrones' Maisie Williams and many more have worn her designs. "They tell me I should move to London,"says Kartal, who studied design at Manchester City College, "but why would I want to move from Manchester?"
Style: Kartal says her signature style is her use of natural fabrics; including luxury silk, crepe, laces and leather with 'unique hand-made embellishments' to create 'a distinctive sense of femininity'. The result is stunning gowns, jackets and two-pieces that are both regal and modern. Zeynep Kartal is now a firm favourite with brides-to-be and has a well-established bridal collection.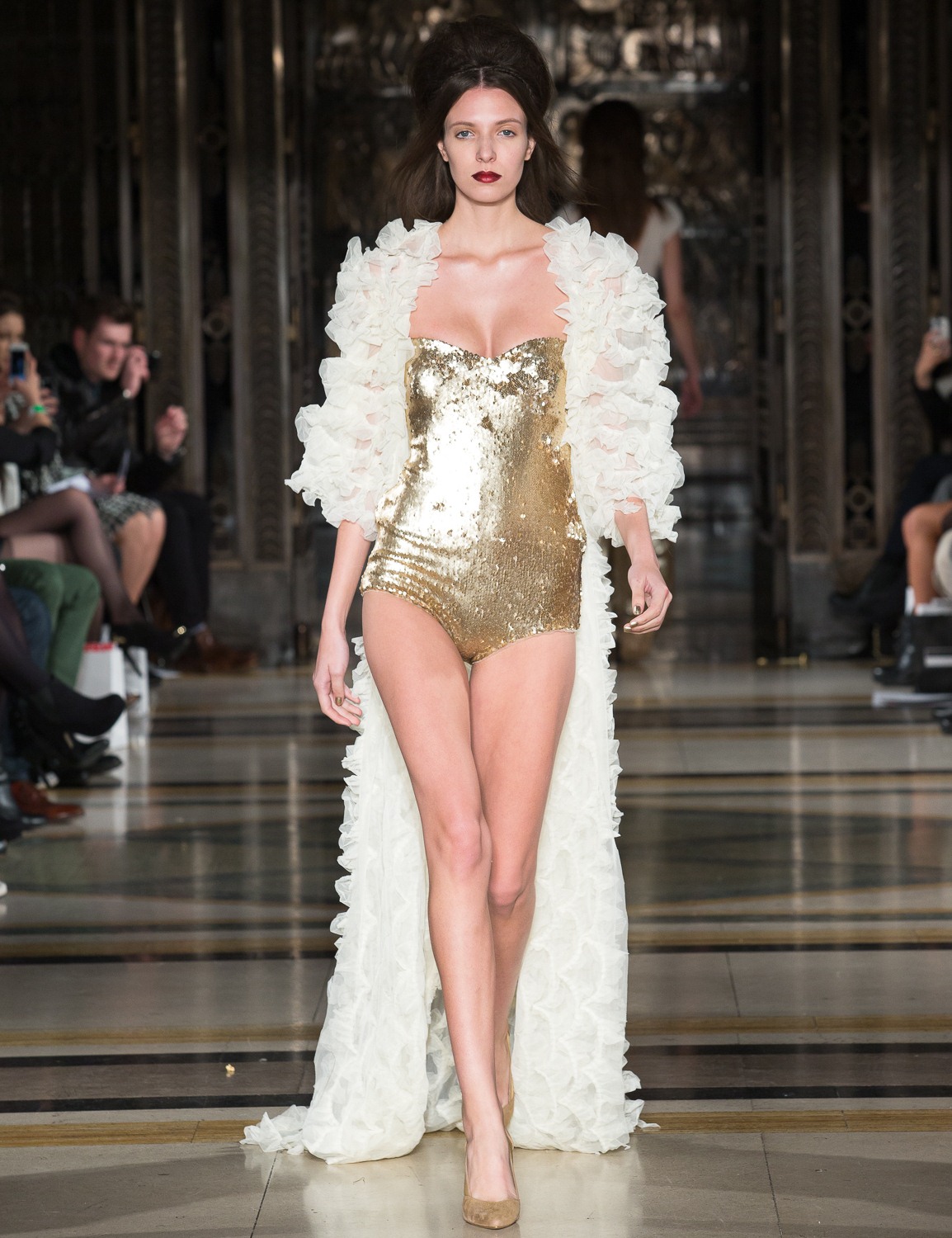 ---
NATHAN ALEXANDER OF BODA SKINS
Who? Boda Skins is in the business of creating rock stars (well, at the very least they're helping people look like them) with its premium leather jackets. Worn by the likes of models Olivia Palermo and Cara Delevingne, to socialites such as the Kardashians, this Manchester-made brand has become a firm wardrobe staple - after all, everyone needs a good leather jacket. Founder and proud Mancunian Nathan Alexander classes himself as a 'product designer' and is on a continued mission to create the 'best leather jackets in the world'. While Boda Skins is now internationally established, they remain a Manchester business operating from Tib Lane in the city centre. Their slogan says it all: 'Manchester-made, internationally cool'.
Style: Boda Skins believe buying one of their premium leather jackets (setting you back a few hundred pounds) is an 'investment in something special' and promise the jackets get better with wear. Handcrafted from Premium Napa Sheepskin, the leather jackets have an undeniable cool. Wear with aviator shades and an LA swagger.
---
PRIVATE WHITE V.C.
Who? As the story goes, Private Jack White was a World War I hero who, on his return, later became the founding father of the Manchester factory which now manufactures clothing in his name. Private White V.C. still operates from Cottenham House in Salford 100 years after the factory first began making clothes.
Run by Jack White's grandson, James Eden, they launched an accompanying menswear line back in 2010. The contemporary menswear collection is designed by Creative Director Nick Ashley, who has notably worked for Kenzo, Tod's of Italy and Dunhill Menswear, amongst others. The label is stocked in Selfridges, Harrods and its own store in Mayfair, serving customers including actors Tom Hardy, Eddie Redmayne and Kevin Spacey.
Style: What are the sartorial necessities for a modern man? A cashmere overcoat? A form-fitting button-down? A formal suit made with very best of British materials? Private White V.C. provides all these and more. The menswear line pays homage to its namesake with a subtle nod to Jack's military legacy throughout the brand. Many items are said to be based on classic wartime pieces and 'updated with added functionality and detail for the modern man'.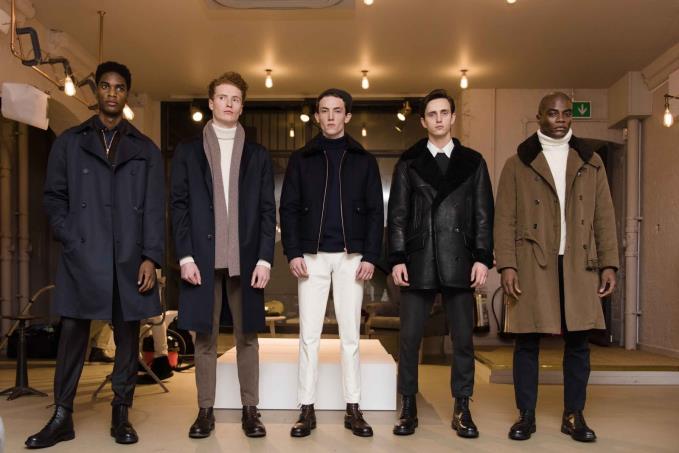 ---
LAURA ORCHANT
Who?: Laura Orchant set up her scarf and womenswear brand back in 2012, when she was young, fresh-faced and straight out of Ravensbourne College with a shiny new print design degree. "I left University on Friday and started the business on Monday," she told Confidential several years ago. Now, Orchant is a celebrated scarf designer and the youngest designer to feature at London department store Fenwick of Bond Street. Based in Hale, the designer - alongside business partner Rebecca Lewis - has continued on a promising upward trajectory and seen her accessories grace the necks of celebrities such as Kate Moss and Sienna Miller.
Style: With high-octane colours, playful and psychedelic prints, Laura Orchant's scarves have a wonderful unique appeal. In fact, there are many ways to wear a Laura Orchant piece: maybe Kimono style, in a 'demi-bow' or like a 'bandit'. Orchant says: "I always think about the woman who is wearing my scarves and I hope, that with the AW16 collection, she will bring colour to everyplace she goes. She will present herself with confidence, knowing that she is wearing a beautiful and luxurious scarf that has been designed especially for her."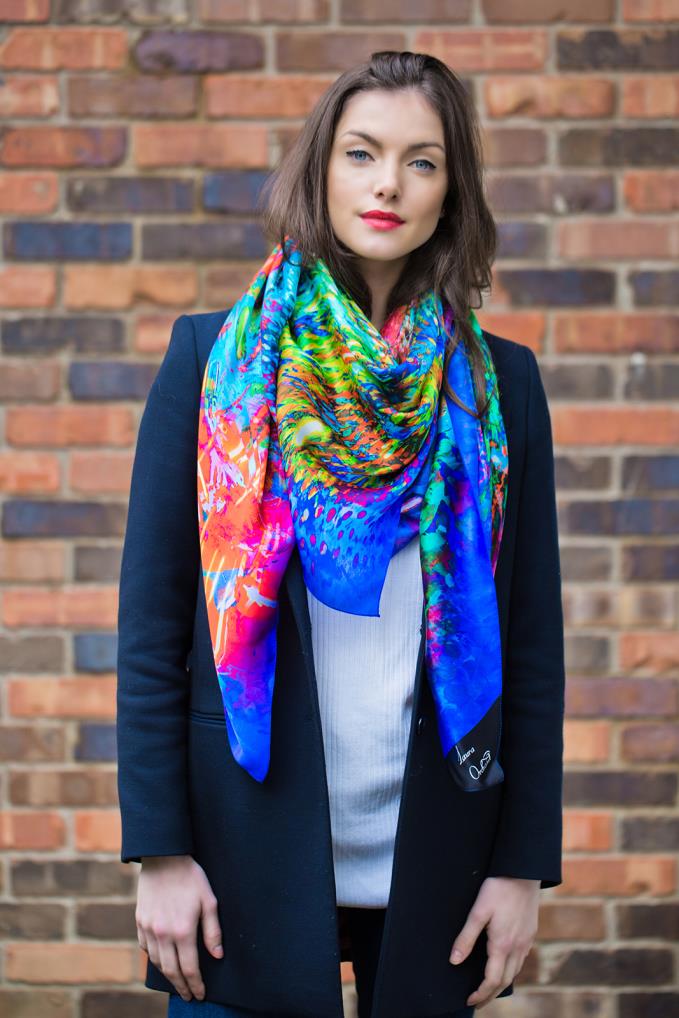 ---
HANNAH BEAUMONT OF BEAUMONT ORGANIC
Who? In an industry where dirt-cheap, lightning-fast fashion rules both the digital and physical high-street, fashion designer Hannah Beaumont wanted to provide an ethical alternative. "When I started the business all I could find in the organic sector was very hard hemp-y looking clothes, which you wouldn't want to wear, or something a very oversized lady would wear," she told us back in 2013. Hannah studied Womenswear Design at Leeds University, moving on to join the design team at Monsoon before deciding to take the entrepreneurial leap and start Beaumont Organic. The online store now has over 80 stockists in Sweden and the UK, while it has found the majority of its success in Japan, which Hannah pins down to its thriving middle market.
Style: Why compromise your ethics for style? Find high-quality, minimalist chic items – from your basic t-shirts to great shift dresses – made by an environmentally conscious brand. "A lot of people just buy the clothes because they're nice. Not because they're organic or ethical. That's more of a bonus really."
Beaumont Organic. (Photography credit: Emma Pilkington)
---
TALLULAH TENNANT
Who? Having only launched early last year, creative director Vanessa Mambu is relatively new to the fashion world but is steadily carving out a name in Manchester fashion, having recently featured in British Vogue magazine. The Tallulah Tennant brand was born out of the 'era of pampered elegance', says Mambu. It is primarily an eveningwear online boutique with plans to venture into modern tailoring. "Some people will think it's too feminine, others say it's just what they're looking for," she adds.
Style: If you were to find yourself with a pressing invite to a debutant ball, then a Tallulah Tennant gown would be a prime dress choice - it's all gorgeously classic. Their handmade evening dresses aim to channel a bygone glamour of quintessential ladies of the English Manors. Wear yours with pearls.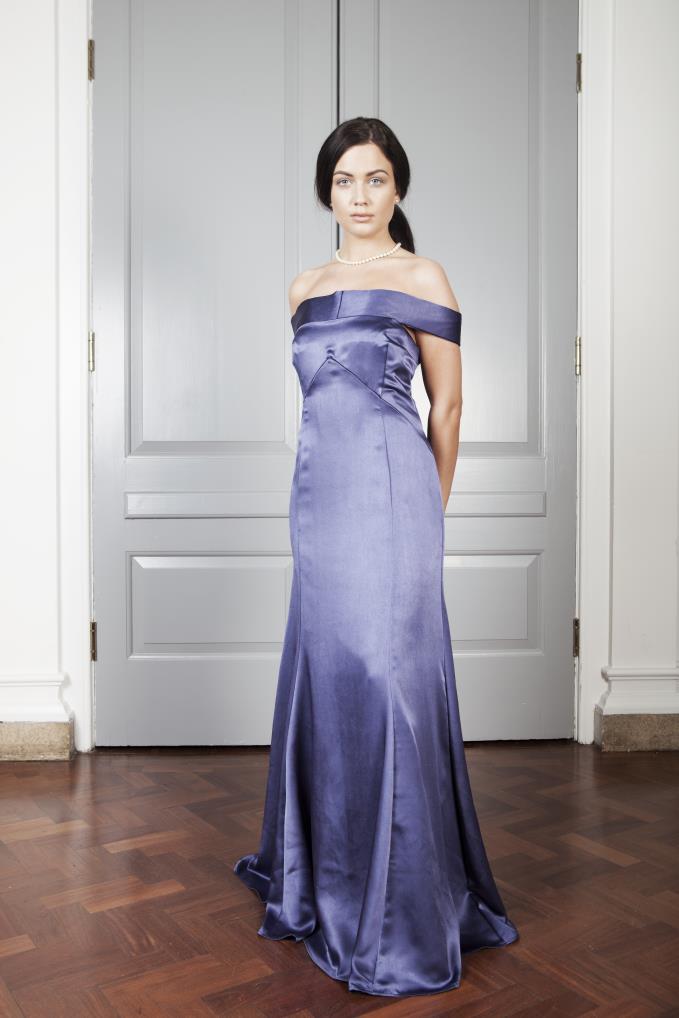 ---
NADINE MERABI
Who? When you're a local celebrity – say Catherine Tyldesley or Michelle Keegan-Wright – and a red carpet event beckons, then a MERABI dress is your failsafe choice. Designer Nadine Merabi - who first made her name as the creative designer for label Ono Uno before relaunching her MERABI brand back in 2015 - is a regular on the Manchester celebrity and party circuit, alongside her #MerabiDolls and show-stopping gowns.
Style: Merabi's style is pure opulence and each dress - whether a sexy-little-number or floor length dazzler - is made for making entrances and turning heads. MERABI is unmistakably glamorous and looks best with a glass of Prosecco in hand.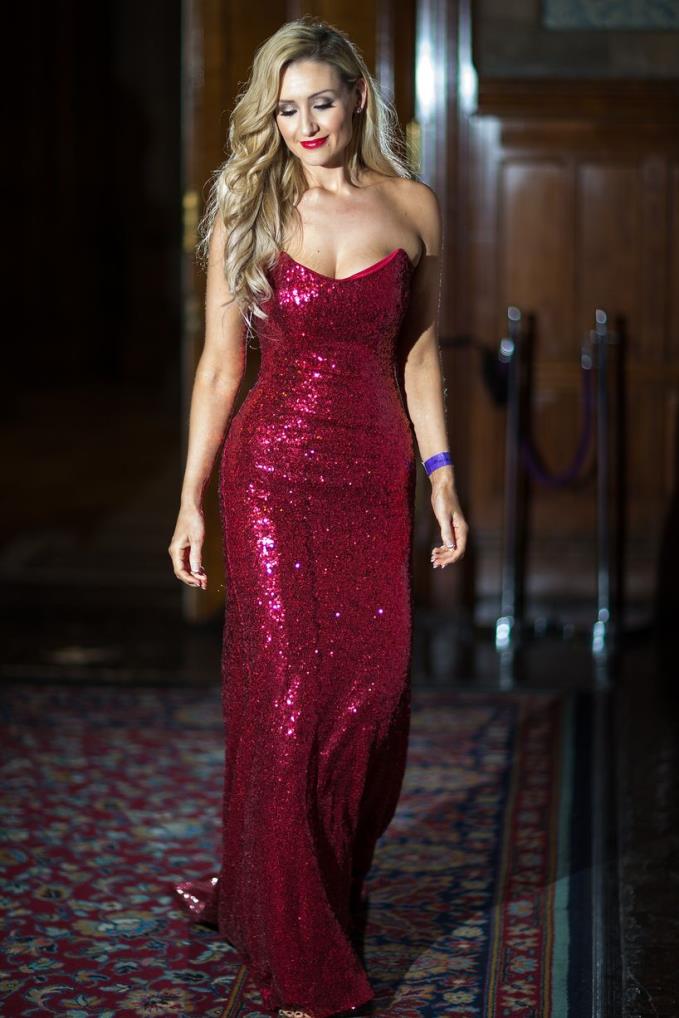 Catherine Tyldesley wearing Nadine Merabi
---
MATT BIRD OF WE ARE GNTLMEN
Who? We've seen a collective embrace of the gentlemen aesthetic in recent years; sharp suits, smart shoes and a good shirt are all vital components of a dapper gent's attire. 26-year-old designer Matt Bird (a man of exceptional good manners) created his online menswear label, We Are Gntlmen, with the desire to 're-invent the true gentleman'. He says he became 'increasingly frustrated' with modern day influencers and the effect they were having on younger generation males. As a response, he recently launched his collection of premium shirts in Manchester.
Style: Gentlemanly, naturally. The shirts are classic, simple and elegant, while 'designed and made to be versatile and fitting for smart-casual outfits'.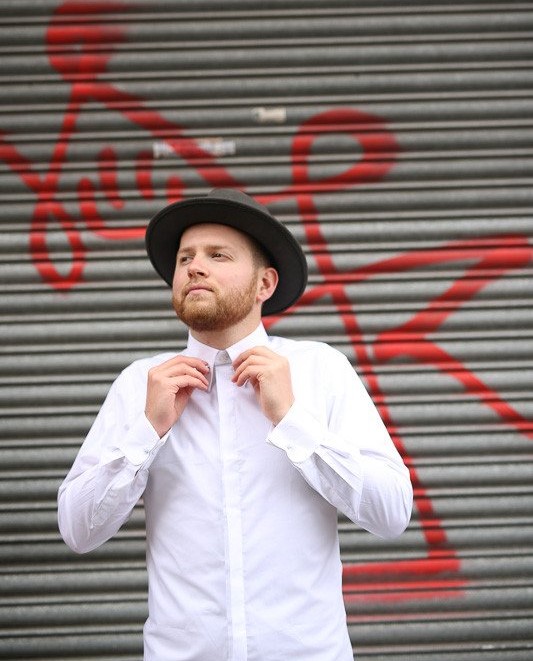 ---
ZARA KHALIQUE OF KEEP IT BRIGHT
Who? We're more than acquainted with Zara Khalique, the South Manchester fashion designer whose positivity movement and streetwear brand caught the eye of Miley Cyrus, Caitlyn Jenner, Miranda Kerr and Ed Sheeran. While only 25-years-old, she's been building her brand for over a decade, while also working with the community to spread her messages of positivity and enlightenment. Read the article here.
Style: "My style is playful, colourful and fun," says Khalique, her brand being a bright, fun representation of her character. Available online, you can purchase slogan t-shirts, urban wear, beanie hats, swimwear and accessories. One of the must-have Keep It Bright buys are the statement denim jackets worn by Miley Cyrus. Wear this brand to spread a little cheer and look cool in the process.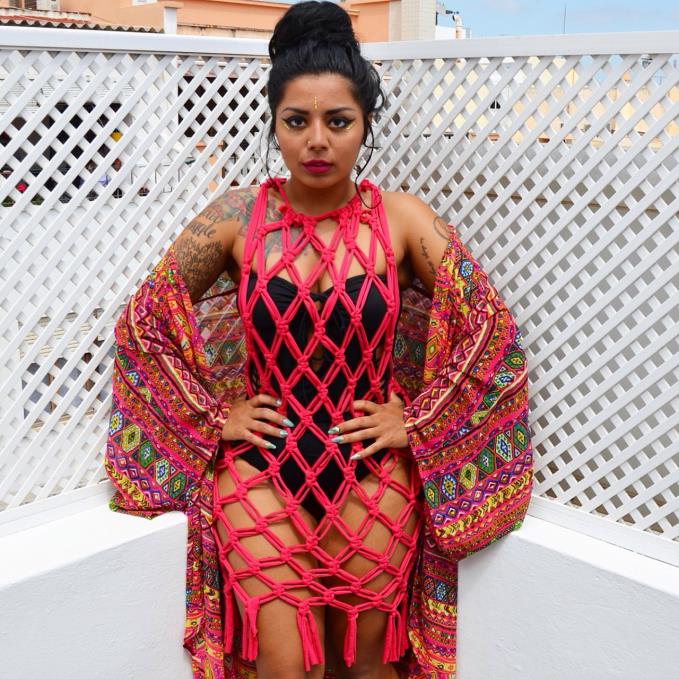 ---
Do you know any Manchester designers that should have made the list? Let us know in the comment section below, or tweet us @bdyconfidential
Follow @LOreal_B on Twitter
Powered by Wakelet