WIN: SANCTUARY TIN OF TREASURES BEAUTY GIFT SET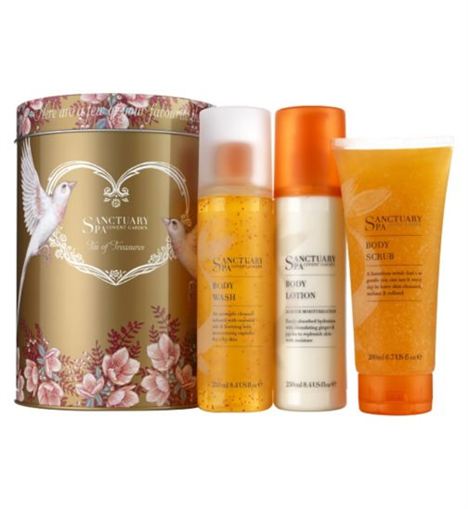 IT COULD be said that the Sanctuary Gift Set is the holy grail of beauty gift sets - well we happily welcome one every year, anyway.
Confidential has its hands on Sanctuary's Tin Of Treasures gift set for one lucky reader. The treasures include body wash, body lotion and a body lscrub to help you 'indulge your senses' and enjoy the simple pleasures of a quick pampering treat at the start of every day.
It's amazing how the small things can sometimes make you feel a little bit more fabulous.
Tin Of Treasures contains: Body Wash (250ml) Body Lotion (250ml) Body Scrub (200ml) - £14