Something tastes familiar
"It's so exciting.... I feel like I have 'regulars' already. And they are all, each and every one, bloody lovely!"
Let us not beat about either the bush or the egg whites here: Caroline Hill makes exceedingly good cakes.
You may have scoffed one already without realising. Have you had one of Delifonseca's crack pies or Bold Street Coffee's hazelnut torte? Caroline's oven creates all of these and the rest. She supplies the legendary Dafna at her Smithdown Road Cheesecake Factory and Duke Street Espresso.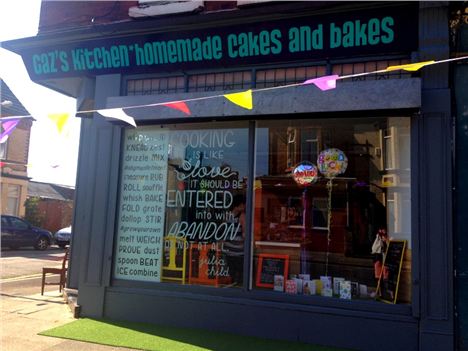 Cupcake-free zone
In a world where there is never enough time or inclination to make good cake, Caz, as everyone knows her, is perhaps a life-saver. Her creations use butter, they use free range eggs, they use gooseberries and raspberries from her own allotment.
Tiffins, tarts, pies and sponges, shortbreads, brownies and blondies. Caz does all these things. but she never, ever does cupcakes.
This year, Caz found her sweet treats were in such demand that she could no longer find the room in her own kitchen to keep up.
Her home bakery could have moved into a factory unit and nobody would have been the wiser. The latte-drinking people of Bold Street would not have grumbled over their crumbles.
But Caz had always dreamed of having her own shop – and less than three weeks ago, Caz's Kitchen was born.
Waterloo gets lucky
These are auspicious times for Waterloo and Crosby, and more and more of Liverpool's big food players are turning their attention northwards. Camp & Furnace supremo Steve Burgess finally opened Albion last weekend and Caz, who also goes about yarnbombing the local trees, chose St John's Road, L22, as the place for her kitchen.
There is nothing quite like either, anywhere in Liverpool.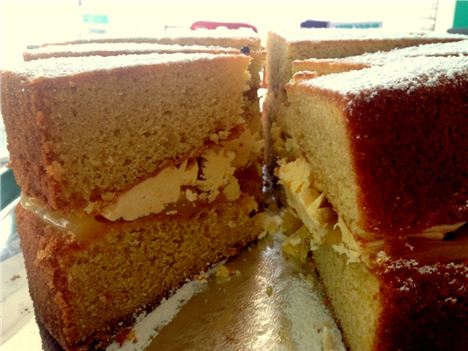 How lucky?
Ooh, at least six different baked cheesecakes on the go at any time: New York, Baileys, lemoncello, orange blossom, blueberry, Oreo to randomly pick from the list. There are intense chocolate tortes, dark and light, in, for example, salted caramel, butterscotch, geranium, mint, ginger, chilli and lavender. Partner-in-crime Neil Bretland turns Saturdays into something special with his Naughty Crack Pies (£2). The cheapest biscotti starts at 30p, a fat slice of cheesecake is £1.70, the finest orange pistachio and cardamom tart is an insanely agreeable £1.40. That is how lucky.
The back-story bit
Caz is an L23 lass who did a food science degree and worked for years developing chilled ready meals for Safeway and M&S ranges. "I was the person that worked with a chef on a kitchen recipe then project managed that recipe to become mass-producible," she says.
"But then something changed. I was no longer working for M&S but for a smaller company. When I started my career I was developing 10 new products over the space of a six months, at the end I was juggling 200 products with a three week turnaround from concept to launch. And the products that were being launched were rubbish.
"So I quit to pursue my dream of opening a deli/coffee shop in Crosby."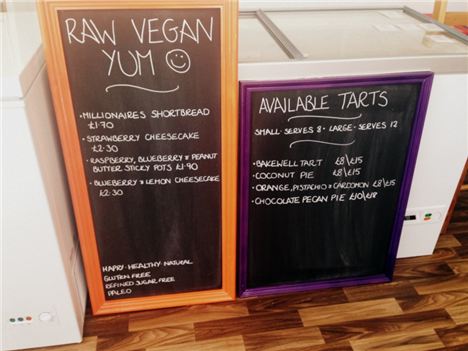 The deli never happened. But somebody else's did.
"I had heard of Candice Fonseca, who was planning on setting up a similar venture in the city centre," says Caz. "We met for a blind date. We got on. We relished the fact we had someone else to talk to about the all-consuming task of planning a similar business - all our friends and family were sick of talking to us.
"We went and did a week's work experience together, managing a deli in Devon whilst the owners went on holiday. At that time she was negotiating over the Stanley Street premises and I was negotiating over other premises in Crosby. Mine fell through. Hers didn't. We agreed that it would be beneficial for both of us to join forces for a while. I could help her out with my knowledge of the food industry and it'd be good experience for me working for a similar start up business."
What Caz actually learned in Martin Cooper's kitchen was how to bake.
"At the deli I worked in numerous capacities, front of house, deli dolly, service chef, pastry chef, the latter really floated my boat," she says.
"Now here was something that combined my love of food but also my nature of precision and accuracy. I was never a 'cheffy' chef. Always preferring to work to specifications and recipes. Baking is a science. The thought of baking as a way of earning a crust was born."
What if you can't eat cakes because you have "issues"?
All Caz's cakes come in gluten-free versions and the sacks of ground almonds on show are testimony to the food-without-flour commitment. A freezer cabinet contains raw cakes, refined sugar free, such as a delicious millionaire's shortbread (£1.70) which is vegan and paleo diet friendly.
"Cold pressed coconut oil is used heavily in our range of raw/vegan puds," explains Caz, "and we are using dates as the natural sweetener for all our raw cakes."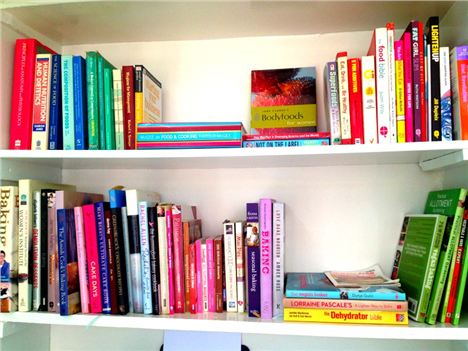 Anything else?
This is a cake shop, not a sit-down cafe. Nevertheless, there is a sense of community. Over a large wooden table, Caz and co encourage people to share their cake recipes and there is an extensive library of books on the subject. All cakes are subject to availability but they will make you a 12-portion beast with a week's notice.
Caz also makes and sells jam with redcurrants, raspberries and rhubarb from that allotment. Pure pectin pleasure at £2.25.
Verdict: Home grown and local at its best. And remember: no cupcakes.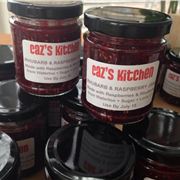 All scored Confidential reviews are paid for by the company, never the restaurant or a PR company, and critics dine unannounced.
---


Caz's Kitchen,
47 St John's Road,
Waterloo,
Liverpool, L22. Right by the level crossing. 10am-4pm. Mon-Sat.
Twitter @Cazskitchen
Rating: 18/20
Cakes: 9/10
Service: 4/5
Value: 5/5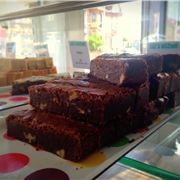 Venues are rated against the best examples of their kind: fine dining against the best fine dining, bars against other bars and cake shops against other cake shops. Following on from this, the scores represent:
1-5: Straight in the dog bowl
6-9: Get to the chippy
10-11: In an emergency
12-13: If you happen to be passing
14-15: Worth a trip out
16-17: Very good to exceptional
18-20: As good as it gets